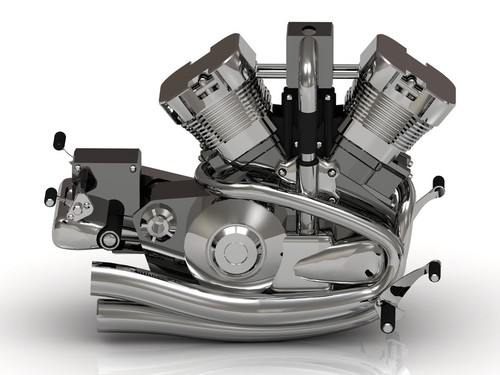 When a car does not run as smoothly as it used to, it may be time to start considering buying a new engine for it. A new car engine does not come cheap and this is the main reason for which buyers should make sure the car engine they have spotted on eBay is exactly the right one for their needs. Buyers should take many things into account when shopping for a car engine, with the most important of them being the model of the vehicle, price, and condition in the case of used engines.
By choosing to buy a car engine on eBay, buyers get access to thousands of models to suit any car type. These are available from sellers from all parts of the country, so it is a great way to shop exactly for the car engine one needs. In order to make sure they buy the right engine, buyers should first familiarise themselves with the features they should look for in a car engine and how to find it on eBay.
Essential Things to Consider When Buying a Car Engine on eBay
It is obviously necessary to make sure the old engine of your car is truly damaged before spending money on a new one. As car engines are expensive items, you may want to exhaust all other options first. If you determine that you need a new engine, you can proceed to do some research in order to find out what type of engine you need. To do so, you need to know the specific make and model of your car. When in doubt, remember that you can consult the owner's manual at any time. If you purchased a second-hand car and you do not have a manual for it, you can perform an Internet search for your specific model and find out exactly which engine you need or you can ask a mechanic.
You should also pay close attention to the product description provided by the eBay seller because it may offer you important information about the condition of the engine. Some buyers prefer to steer away from refurbished engines and if you are one of them, make sure the engine you want to buy is not a refurbished one. If you need other accessories for your car, such as alternators, cylinder heads, turbo units or anything else, you may want to look for sellers who offer car engine bundle deals.
Types of Car Engines You Can Buy on eBay
When shopping for a car engine on eBay you may find out that sometimes it may be difficult to determine exactly which type of engine would be suitable for your needs. There are, however, ways of finding out what your car needs before proceeding to purchase a new or used engine on eBay. An easy method is to refer to the user manual of the vehicle in order to find out the exact specifications. This is a sure way to determine what exactly you should be looking for prior to begin shopping around for a new engine.
There are several factors you need to consider when determining which type of engine would be the best choice for your car. You need to take into account the fuel type, number of cylinders, cylinder arrangement, cooling system, type of ignition, and more. The table below may help you decide the category of engines you may be interested in for your car.
| Main Feature | Types of Engines |
| --- | --- |
| Fuel type | Main choice between diesel and gasoline; other alternatives include ethanol, electricity, hydrogen, methanol, natural gas, propane |
| Number of cylinders | Ranges between three and 12; important for determining the amount of power generated by the engine; an engine with a higher number of cylinders is more powerful than one with a smaller number |
| Cylinder arrangement | Choose between 'V' and inline arrangements; 'V' arrangements have two side-by-side rows of cylinders; inline cylinders are arranged in a single row |
| Cooling type | Choose between liquid or air-cooled systems; important for protecting the engine from extreme temperatures |
| Ignition | Choose between compression-ignited or spark-ignited engines; diesel engines are often compression-ignited; gasoline engines mainly use spark ignition |
It is important to remember that each car requires a specific type of engine. If you are not sure which one you should choose, it may be a good idea to ask for advice from a mechanic and only then shop for a new or used car engine on eBay. Car engines are often bulky items and it may cost you a lot to send them back if they are not a good fit for your vehicle.
Tips for Buying a Used Car Engine on eBay
It is a common thing for car owners to think they need a new car engine when the need for changing car parts arrives. Even though buying a new car engine is a good option for those who do not have to think too much about budget, used car engines may be a better choice for those who are not willing to pay too much to replace the engine of their car. Buying a used car engine requires an entire range of precautions that buyers may not need to take when buying a new engine.
Check if the Car Engine is Genuine
The first thing you need to check is whether the engine you want to buy is genuine. This can be done easily by reading the product description carefully and having a close look at the photos provided by the seller. If you are not sure about the condition of the engine or whether it is exactly what you need for your vehicle, you should not hesitate to contact the seller and require more information. In the majority of cases, they are happy to provide you with all the extra information you may need.
Check the Car Engine's Quality and Warranty
By opting for a used car engine instead of a new one, one can considerably reduce the maintenance costs of the engine. Fortunately, you do not need to make any compromise on quality and performance, provided you opt for an engine that is still in good condition. Another important thing to consider when shopping for used car engines on eBay is warranty. Many of the second hand engines you can buy on eBay come with six months to two years of warranty. You can thus get a very good deal on a second hand engine and take advantage of warranty just as you would do with a new engine.
How to Find Exactly the Car Engine You Need on eBay
Buying a new or used car engine can be a daunting experience especially if you are not an expert in the field. The good news is that by using eBay, you can browse through a large number of models in order to make sure you buy exactly the car engine you need. In addition to offering a large selection of models, eBay boasts a search system that is very easy to use and allows you to locate the engine you need in a matter of minutes.
By typing the words 'car engine' into the search bar located on any page of the website you can get access to thousands of relevant results. The process could be much easier if you specify the model of the car when performing a search. Make sure you pay close attention to the model of the car and engine specifications in order to avoid buying something that is not a good fit for your vehicle.
When shopping for car engines on eBay, you need to pay attention to the location of the seller in order to avoid having to pay hefty shipping charges. It is always a good idea to have a look at products offered by eBay sellers in your area first. If the eBay seller offers you the option to pickup the engine in person, you can save some money and inspect at the item before purchasing it.
Conclusion
Each type of car engine comes with advantages and disadvantages and for this reason buyers may find it rather difficult to buy exactly the car engine they need on eBay. It is essential to do some proper research when shopping for such an engine on eBay because returning it may prove to be difficult and expensive. Besides considering the technical characteristics of an engine, buyers should also pay close attention to the price. The good news is that by choosing to shop for car engines on eBay, buyers can easily compare prices from different vendors until they find something that fits well into their set budget.
In many cases, repairing a car engine may be more expensive than replacing it altogether. This is a great option for people who are not yet ready to purchase another car. Regardless of the model of your car and the type of engine you are interested in, chances are you can find exactly what you need when shopping for car engines on eBay.