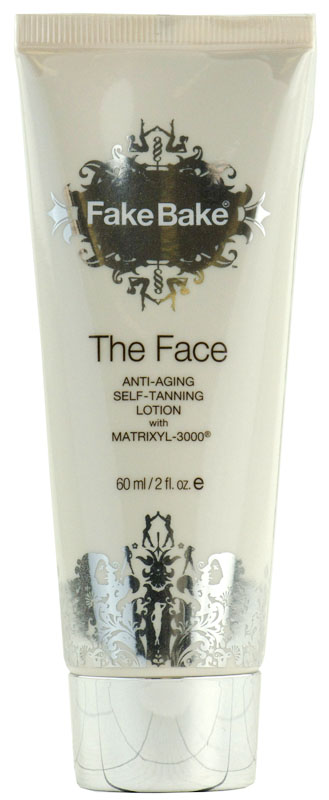 Fake tan offers an easy way to get a healthy summer glow without exposing your skin to the sun. However, if this treatment is incorrectly applied you could end up with orange, blotchy, or streaky skin. Applying fake tan to the face is especially tricky, but knowing how to choose the right fake tan simplifies the process. Fake tan designed for the face is usually more gentle than the products used on the rest of the body. Some brands also offer products that are mild enough to use on both the face and the body.
Before shopping for fake tan for your face, learn about the options available to decide which one is best for you. The colour of your skin and your skin tone should be used as a guide when choosing the shade and tone of fake tan. Learn how to apply fake tan to the face for an even, streak-free finish and how to remove it in case of incorrect application. Fake tan is available from health and beauty boutiques, department stores, cosmetics stores, and online, from sources such as eBay.
Types of Fake Tan for Your Face
There are a number of different options for bronzing your face. These are available from fake tan manufacturers, such as Fake Bake and St. Tropez, and from cosmetic houses, like L'Oreal, Rimmel, and Clarins. Face and body fake tanners are usually instant tan products.
Instant Fake Tan for Your Face
Instant fake tan is one of the most popular and well known types of fake tan. The tan develops shortly after applying the product in the shade or colour desired. While this is the perfect product for those seeking instant gratification, many prefer to build up a tan gradually. If you are applying fake tan for a specific event, consider using this type of product, but remember to apply it a day or two before the event.
Gradual Fake Tan for Your Face
Gradual fake tan allows the colour to build up over a certain period, and often contains ingredients found in regular moisturisers. Once the desired colour has been achieved, simply stop using the product until a top-up is required. This allows users to mimic the effects of daily sun exposure and often yields a more natural result. If you want to add colour to your skin over an extended period of time, for example for the whole summer or for a few weeks while on holiday, consider using a gradual tan product.
Bronzing Face Powder
While bronzing face powder is not really a form of fake tan, it can be used to create the illusion of a tan. This product is attractive to many users because it can be removed immediately if something goes wrong. For those who are new to fake tan, this could be the perfect solution as it allows the wearer to experiment with colours and shades before applying more permanent tanning products.
Choosing the Right Colour and Shade of Fake Tan for Your Face
Unfortunately, trial and error seems to be the best teacher when it comes to finding the perfect fake tan colour for you. If you are new to using fake tan, opt for gradual tan products as their results are easier to control. Remember that your face should be slightly lighter than your body, as would be the case with a natural tan. Those with lighter colouring, for example light coloured eyes and blonde or light brown hair, should start with lighter fake tan colours. Gradually build up to a darker colour through repeated applications.
If you do not feel comfortable applying products yourself, visit a reputable tanning salon for the first few occasions and ask the technicians to guide you in choosing the right colour. Although this is a more expensive option, it allows you to see how the products are applied and helps you to determine the right colour palette. Once you feel more comfortable with using the products, start applying them yourself. Alternatively, choose a tinted mousse or other tinted product that allows you to see whether you are applying the product evenly while you are working.
How to Apply Fake Tan to Your Face
The secret to applying fake tan to your face lies in preparation. Always read the manufacturer's instructions as these will be specific to the product being used. If you want to pluck or wax any stray hairs, do this a day or two in advance. Cleanse, exfoliate, and moisturise your face the night before you plan to apply the fake tan. Cleanse without moisturising before applying the product. Work in an room with a lot of natural light so that you can see the tan develop; the bathroom is often not the best place to do this.
Once you are ready to start, rub an ice cube over your face to close any large pores. Dry your face and apply moisturiser to your eyebrows and hairline to protect your hair, especially if you have blonde or light coloured hair. Apply under eye cream to keep this area slightly lighter; this makes you look younger.
Apply the fake tan to your face in small amounts, as though you are applying a moisturiser. Blend the fake tan evenly, especially on your neck and at your hairline, avoiding the eye area and the hair. It is recommended that you only go one shade darker than your natural colour. Apply the remaining tan to your earlobes and upper ears. Wash your hands thoroughly as soon as you are finished. Once it is safe to do so, add bronzer to your forehead, cheeks, and nose for a sun-kissed look.
Wait for the prescribed time before touching your face to allow the tan to develop. This could be anywhere from half an hour to three hours, depending on the product. Avoid spraying perfume close to your face as the alcohol in scented products may cause streaking.
How to Remove Fake Tan
Fake tan can be removed in a number of ways. The easiest of these is by exfoliating the skin or applying a thick layer of moisturiser and allowing it to soak into the skin for a few hours. Lemon juice, fresh or bottled, can also be used to remove the product from your face gently. Some recommend rubbing the area with toothpaste, but be cautious about home remedies. Toothpaste may burn the skin if left on the face for an extended period. Commercial fake tan removers are usually effective, but make sure that the product is gentle enough to use on the sensitive skin on your face.
Buying Fake Tan for Your Face on eBay
eBay sellers offer a wide selection of self-tanning products and accessories. To find the perfect fake tan for your face, type a phrase, for example "Fake Bake face fake tan", into the search bar, located on every page, to see the listings available from eBay sellers. Choose the most appropriate category and item features to refine your search or use the advanced search function to narrow or expand your results.
Evaluate the Product and Seller
Before buying on eBay, evaluate the product and the seller. Click on an individual listing to see the item listing page. Here you will find information such as the full item description, buying options, the seller's accepted payment methods, and the seller's feedback information. To contact the seller with product queries, click on the "Ask a question" link.
The seller feedback feature allows you to see what others have to say about a specific seller's products and customer service. If you find a seller whose products and service you like, visit his or her eBay shop. Some sellers specialise in particular kinds of products, making it easy to find what you need in one place.
Conclusion
Choosing the right fake tan for your face can be tricky, but knowing what is available and how to use it makes it easier to look like you have just returned from a fabulous beach holiday. Fake tan for your face is available as instant products, which produce immediate or nearly immediate results, or as gradual tan products, which produce a tan over time. If you are unsure of the colour that suits you best, are new to using self-tan, or simply want a gradual, more natural effect, opt for gradual tan products. These are also best for those with lighter skins as they allow users to control how dark their tans become. If you are nervous about using self-tan, add colour to your face with bronzers until you are comfortable with the look.
When applying fake tan to your face, read and follow the manufacturer's instructions carefully. Prepare the skin by exfoliating and cleansing before application and do not wax or pluck facial hair once the tan has been applied. Rubbing an ice cube over the face before applying the product closes pores and helps to create a more even finish. If the tan does not look the way that you planned, exfoliate the face or soak the skin in moisturiser to remove the product. Lemon juice and commercial fake tan removers can also be used to return skin to its original state. A wide selection of fake tan for your face is available from eBay sellers.