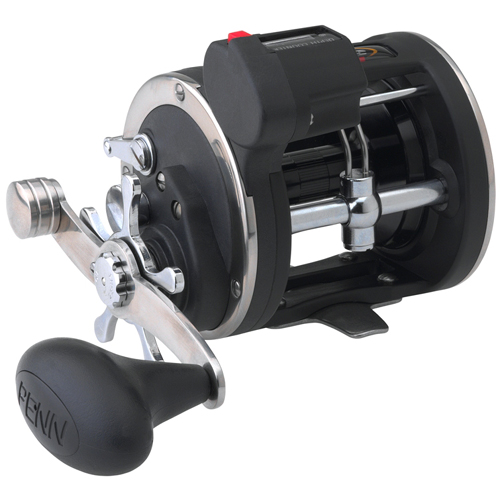 Fishing is a popular sport and hobby for many people and can be an enjoyable way to spend many hours. From sunny afternoons by the river to fishing holidays in extraordinary places, fishing can be the perfect way to relax and unwind.
However, the large amount of different fish to catch and the many places to go fishing means it can be a difficult task buying the correct equipment.
Each accessory can have many variations and working out which item is best can be a daunting task.
When looking to purchase fishing accessories, there are a wide range available on eBay, including equipment such as fishing reels, fishing rods, fishing nets, tents and many more.
Be sure to consult this guide when looking to find the most suitable fishing reel.
Types of Fishing Rod
Before purchasing a fishing reel, it is important to consider the type of fishing rod that it will be attached to. Whether the reel will be fixed to an already owned rod or one that also needs to be bought, be sure to think about various factors.
Popular Fishing Rod Variations


Feeder fishing rod

Feeder fishing rods are a very accessible rod for people that enjoy fishing. They are available in a range of sizes, feature a quiver tip and can be used in any water type.

Longer feeder rods enable enhanced accuracy and better control when fishing.



Float fishing rod

Float rods are often used for general fishing and are available in a variety of lengths. Longer rods are better when planning to fish further out into the water. Shorter versions are more suited to close-range fishing, such as in smaller lakes or rivers.



Ledger fishing rod

Ledger rods differ from the previous two, as they do not make use of a float to indicate when a fish bites. Swing tips and quiver tips are commonly used on ledger rods.

The length of rod needed depends on whether the user requires it for close, medium or long-range fishing.
What Is a Fishing Reel?
A fishing reel is a device that is attached to a fishing rod that enables the winding and unwinding of fishing line. They are assembled to the handle of a fishing rod for convenient use when holding the equipment.
An integral part of a fishing rod set-up, they can come in a range of different shapes, sizes and from a many different manufacturers.
They can also be attached to the rod handle at different angles to allow for different levels of control and comfort for the angler.
Types of Fishing Reel
After purchasing a fishing rod, it is important to consider the range of different fishing reels available. Different variations can be purchased, and the most suitable can depend on many factors. These can include:
Skill level
Personal comfort needs
Fishing rod length
Fishing line length
Type of fish
Popular Types of Fishing Reel

Spinning reel

Spinning reels are available in different weights, depending on the size of the fish that is desired. Lighter spinning reels are used for smaller fish whilst heavier variations are more suited to larger fish.

Also available in different lengths, spinning reels enable light bait to be cast long distances.

Spincast reel

Spincast reels are a common form of reel and are popular amongst beginners due to their ease of use.

Anglers often use them when catching small to medium sized fish.

Bait casting reel

Bait casting reels are ideally suited to anglers that are more experienced -previous use with other rod types is recommended, as they are more difficult to cast.

These reels are proficient at handling larger fish, bait and heavier line means it is ideal for water with heavy cover.

As with other rod types, various lengths are available and they feature a level-winding mechanism in order to stop the line getting trapped in the spool when winding.

Centrepin reel

Centrepin reels are used on long-length fishing rods and possess a large diameter spool. It can be rotated 90 degrees to allow for casting and winding.

Centrepin reels are commonly used for coarse fishing.

Fly reel

Fly reels are relatively simple in design and are commonly used for fly fishing. They efficiently store the line, provide smooth drag/tension and allow for weight counter balance when casting.

Fly reels also stop spool overrun when casting and ensure any fish are tired out if trying to swim in the opposite direction.
Additional Fishing Accessories
When looking to purchase a fishing reel or rod, there are other important accessories and equipment to consider. These items can aid efficiency when fishing or provide comfort and protection under different weather conditions.
Having the right equipment to hand can enable an angler to use a wider range of techniques. Additional equipment can include:
Fishing lines
Fold-up chairs
Fishing bait
Tents
Stands
What to Consider When Buying Fishing Reels
There is a wide range of fishing equipment available on the market and there are various factors to take into consideration when looking to buy fishing reels.
Type of Rod
Consider the type of rod that the reel will be attached to. Reels can be designed specifically for certain variations and it is important to check which rods are suitable for each attachment.
Skill Level
Beginner anglers are more suited to simpler equipment before working their way up to heavier, more complicated rods and reels. Purchasing a rod that is too complicated can result in confusion and complications when attempting to fish.
Type of Fish
Be sure to think about the type of fish that the reel will help to catch. An unsuitable reel can hinder chances of catching the correct fish, tire out the user and potentially damage other equipment.
Line and Rod Length
Long, medium and long-range fishing methods require different rod and line lengths. Take this into account when looking to buy fishing products.
Other Fishing Accessories
It is important to consider which other equipment and accessories will be compatible with the desired reel. Choosing the wrong additions – such as bait and line - can result in poor fishing performance.
Price
It is important to shop around to find the best deal when looking to buy fishing reels. If purchasing with eBay, compare products from different sellers and take into account how much time is left to run on an auction – a great deal could be a simple click away.
Conclusion
Reels are an essential piece of fishing kit and without them the fishing process would be a far more difficult one. They enable the casting, winding and storage of the line and many variations are available.
Many reels have specific specifications and are designed for use with certain fishing rods, lures, lines and in different types of water. Considering these factors before deciding on which reel to use is of paramount importance.
When shopping for fishing reels, use this guide as a reference and consider the range of different styles and types before buying. Decide which variation is the most suitable and shop around online to find one at a price that is within the desired budget. Be sure to read reviews of the product, as discovering how others got on with the product is always useful.