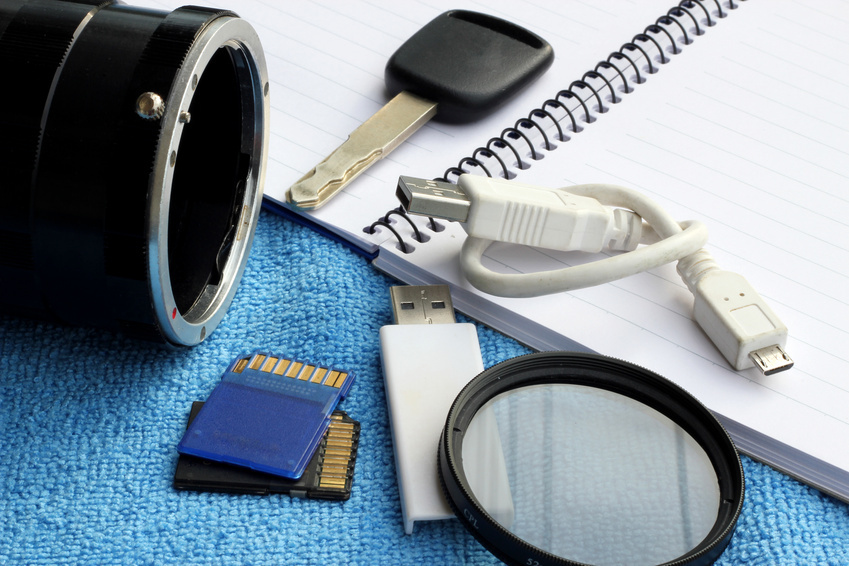 Not long ago, taking hundreds of photos over the course of a day required dozens of rolls of film and a near-constant reshuffling of equipment. With digital cameras, having adequate space to store your photos is still a necessity, but instead means using a flash memory card. Understanding the way that flash memory cards work and the types of memory cards available is the best way to determine which memory card best suits your needs and your camera.
What Flash Memory Cards Do

The basic function of a memory card is the same regardless of type. Flash memory cards accomplish two tasks. First, they store files of each digital image or movie. Second, they transfer those files onto a computer for editing, printing, and sharing. The size of the card dictates how many files a camera holds and the speed dictates its ability to transfer images quickly and efficiently. Regardless of these factors, a working flash memory card and its quality have absolutely no impact on the quality of the images it holds.
Secure Digital vs. CompactFlash Memory Cards
The two most popular flash memory card formats are Secure Digital (SD) cards and CompactFlash (CF) cards. While there are distinct subgroups of both of these types of memory cards, CF Type II and Mini SD for example, these are the most popular names in the business. The major differences between them, other than price, are the larger capacity and faster transfer speeds of CF cards. As a result, many professionals using DSLR cameras prefer CF cards while most amateurs and even beginning level professionals are better off with the cheaper and more widely available SD cards.
Other Flash Memory Card Options
Although CF and SD cards are the most popular flash memory card choices and compatible with most devices, there are other names on the market, which are brand specific. This includes the Sony Memory Stick, Memory Stick PRO, and Memory Stick Duo, most of which only fit into Sony products. The xD Picture Cards function in older Olympus and Fuji cameras.
How to Pick the Right Memory Card for Your Camera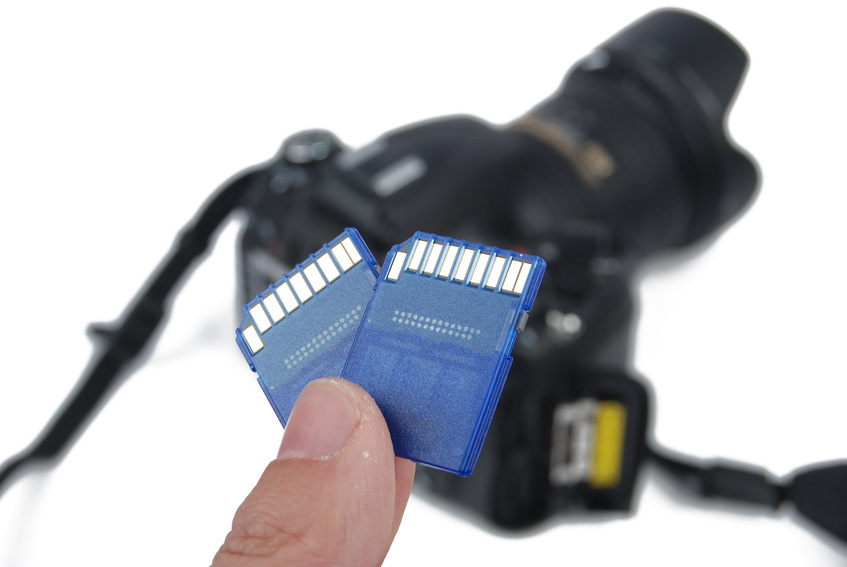 Besides the types of cards, there are other discerning features to consider before purchase. Size, for example, is important if the goal is to capture HD video. Owning multiple flash cards and swapping them out just like old-school film is one way to help in this regard. Another point to consider is the backup and security of the card. Though the image quality on a cheap card is the same as one that costs £100, other components, and especially security and backup is not. Finally, it is always important to make sure that any flash memory card you choose is compatible with your digital camera.