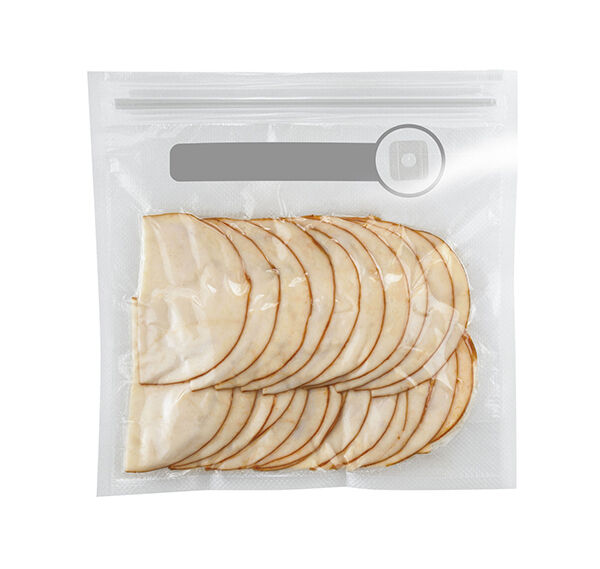 Once upon a time, before the rise of freezers especially, there was little to be done about conserving leftover food. Unless it was consumed fairly rapidly, it would need to be binned for health and hygiene reasons. Happily, with the advent of the humble food storage bag, those days are well and truly over. A massive range of food storage bags is available on eBay every day. Here's a quick guide to how to find and buy them.
The modern plastic food storage bag only made an appearance in 1954, when Robert W. Vergobbi patented his newly designed "zippable" re-sealable PVC food bag. Today, great care is taken in the manufacture of food storage bags to ensure that no harmful chemical constituents in the plastics will leach out into the food. Needless to say, there is a huge array of food storage bags available on eBay.
Types of Food Storage Bags
Partly because they are so numerous and diverse, eBay categorises food storage bags in terms of their main features. Are they lockable, so that foods containing fluids can be safely frozen or transported without leakage? Are they designed to be safely microwaveable, so that food contents can be subjected to microwave heating without any danger of chemical seepage from the bag into the food? Or perhaps they're washable and reusable? Then again, they may be vacuum storage bags, especially useful for preserving fresh meat products and storing "smelly" foods.
Lockable Food Storage Bags
Ideal for freeze storing or transporting potentially "runny" foods such as casseroles, soups and curries, lockable food storage bags come in a range of sizes, from the relatively miniature to the frankly jumbo. Some are designed to be light proof in order to store produce such as potatoes without decay, while others are made of heat-sealable materials to prevent strong food odours from escaping. Most, however, are manufactured from food-safe plastics and will store single portions right through to family-sized meals.
Microwaveable Food Storage Bags
As the name implies, microwaveable food storage bags are carefully manufactured to not only safely store excess food, but to permit it to be re-heated by microwave as well, without any danger of plastic chemical constituents leaking into the bag contents. Some vacuum-sealable bags come under this category, as do some of the more solid plastic food dispensers.
Vacuum Storage Food Bags
These are especially suited to "smelly" foodstuffs that might leak odours out of ordinary lockable storage bags. Vacuum storage bags are also exceptionally effective in preventing "freezer burn" to their contents. On eBay, they're available in a broad range of shapes and sizes.
Buying Food Storage Bags on eBay
Before bidding for food storage bags, newcomers to the site will need to register for an eBay account. But because the process is fast, simple and very secure, they'll be bidding within moments. Simply click the "Register" link at the top of the homepage and fill in the online form (it'll take a few seconds).
Research Food Storage Bags Before Bidding and Buying
There are thousands of products coming under the title "Food storage bags" available on eBay every day; enter this phrase into the search box and the next page brings up literally all the items currently available for auction and sale. With such a huge collection to wade through, it's best to have a clear idea of the kind of bag required -e.g., lockable, microwaveable, vacuum, etc. - before researching. Once customers know precisely what they're looking for, they can refine their search by using the list of criteria that appears at the side of the page after a preliminary search for food bags.
eBay will then generate a list of products with the features customers are looking for (it's pointless ploughing through dozens of compost bags when the sought after item is a lockable freezer bag). Check the prices the sellers are requesting against the going market rates for the products on offer - there's little to be gained by starting bidding on at item that has been overpriced by the seller. Sellers on eBay usually take care to invite bids at reasonable prices in order to encourage successful sales.
Ask the Seller Questions
It frequently happens that a product emerges via eBay's search tool that appears to fit the bill but still leaves the customer wondering; the information contained in the listings pages is of necessity very brief. But if more product details are required, potential bidders can settle any lingering uncertainties by clicking the "Ask a Question" link near the product description. This transmits all customer queries directly to the seller, who will then be able to answer each one as requested.
This is quite a commonplace practise on eBay so new bidder's needn't feel shy about using it. It's in the interests of sellers and buyers alike to ensure that the product really is the one required - buyers don't want to end up disappointed and sellers certainly don't want disgruntled customers sending negative feedback and requesting refunds. They're generally more than happy to answer all customer queries via the Ask a Question link.
Check a Seller's Reputation
That point about feedback is an important one, because it helps eBay buyers to make up their minds about purchasing from particular sellers. Vast though the eBay marketplace undoubtedly is, prospective buyers can still get a useful angle on a seller's reliability by clicking on the bracketed number beside the vendor's name on the listings page. This number represents the total number of feedback comments from previous customers the seller has acquired and it provides an immediate guide to the vendor's reputation.
Seek Out Top-Rated Sellers
eBay's most veteran sellers have successfully completed numerous transactions and have acquired a reputation for dealing with customer issues promptly and efficiently. For that, they're awarded the eBay equivalent of the quality kite mark: "Top-rated seller" status, depicted by a golden rosette icon. Customers who see this icon beside an item in the listings page can be confident that the seller is reliable and trustworthy
How to Keep Bids Realistic
Newbies to eBay need not worry about making excessive bids to secure an item, however, a little preparation is called for. By setting a maximum limit to their bid, customers can ensure that they'll never exceed their affordability ceilings. It'll mean working out how high a customer is prepared to go before bidding starts and this will involve considering cost factors for the seller such as postage and packing or delivery/courier fees. It will also mean placing bids that are higher than the seller's "reserve price" - the minimum price the vendor will consider for an item. But once an upper limit has been determined, eBay does the rest automatically, raising the customer's bid incrementally to keep it in the highest position until the auction closes. If another bidder, however, exceeds the customer's upper limit during the auction, eBay stops bidding.
Other buying options are also available for those who feel wary of the bidding process, such as eBay's "Buy it Now" or Best Offer" alternatives.
Find Food Storage Bags On eBay
Buyers can make a generic search for "Food storage bags" simply by entering this term into the search box. This might be fine for people who just want to explore what's on offer, but with thousands of items to choose from, it could be a time consuming option.
Happily, there's a more efficient way to find relevant items, thanks to eBay's search capabilities. Simply select All Categories at the top of the homepage and scroll through the dropdown menu until Home Furniture & DIY appears. Select it and click Search. On the new page, look at the left hand column entitled Categories and scroll down to select Cookware, Dining & Bar, whereupon another page appears. Again staying on that left Categories list, scroll down and select Food & Kitchen Storage.. The categories column on the next page will include a link for Food Storage Bags.
This is the point at which the search can be refined. The left-side column contains a list of product criteria with tickbox options beneath each heading. Headings cover characteristics such as Material, Style, Condition, Price, Brand, Colour and so on. Ticking these boxes will yield results matching customer preferences much more closely than a generic search. Buyers can also chose where the product comes from - UK, EU or Worldwide - and can also specify the type of seller they'd prefer (i.e., private individual, business or Top-rated).
Conclusion
eBay's search criteria will help customers pinpoint the food storage bags that most suit their preferences and requirements. And there'll be a wealth of options to choose from, usually far more than can be found in the most well stocked of supermarkets.