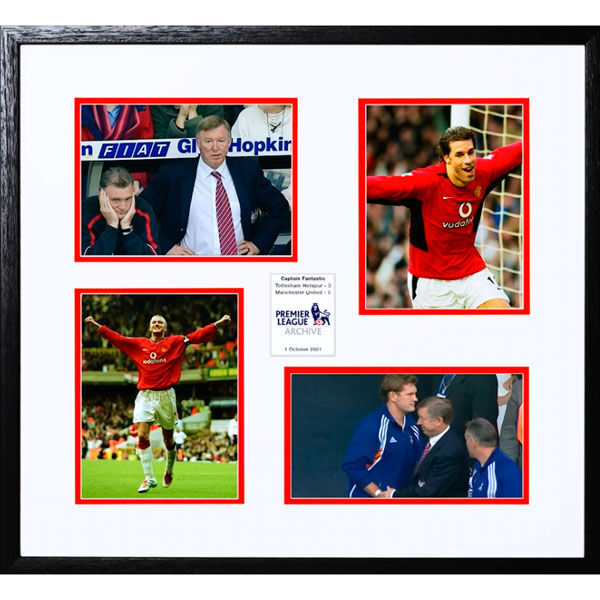 Marcus's Tobacco created the first set of English Association football cards in 1898. The set comprised over 100 cards that featured illustrated player images on the front of the card and a tobacco advertisement on the back of the card. English football trading cards slowly grew in popularity until the 1930s, when photographic images of the players caused a surge in football card demand. Starting in 1958, English Association football cards included bubble gum. The trend lasted until the 1970s,, when manufacturers realised that over time, gum can erode a card's condition. Some manufacturers include football stickers inside of football card packs, while other manufacturers sell the stickers separately.
Football card and sticker buyers should considering search for their favourite players and team online at eBay. The leading online auction site hosts a wide variety of sellers who sell individual cards, packs of cards, and large boxes that hold numerous football card packs. Make sure any eBay seller under consideration posts the condition of each card available for sale. Before hopping online to eBay, receive an overview of football cards and stickers, as well as learning about the 10 conditions that largely determine value and the factors to consider before making a football card purchase.
Football Trading Card and Sticker Overview
English football trading cards found on eBay are typically constructed from paperboard or thick paper.. The small cards display a player's image on the front, with statistics and other trivia appearing on the back of the card. eBay buyers can find some sellers who offer cards that include a player's autograph. An autograph is one way to augment the value of a football card, regardless of condition. Most football card collectors search for cards of players from their favourite team or cards of their favourite league players. Football card collectors tend to search for rare cards that possess high intrinsic values.
On the other hand, the vast majority of football stickers sold on eBay rarely cost more than a few pounds. Football fans buy the stickers to promote their favourite teams by placing stickers on car and home windows, as well as on football accessories. Many children place football stickers on their football uniforms. Since stickers do not have any value, there is not a concerted effort to ensure their upkeep.
Football Trading Card Conditions
Any eBay seller who offers football trading cards must post the certified condition of the cards. Certification typically comes from trading card company sanctioned organisations that have no financial stake in their assessments. Knowing the condition of a trading card is the first step to finding the right eBay seller. The following chart depicts the 10 major condition categories, along with a brief description of each category.
Condition

Description

Pristine

No imperfections to the naked eye

Surface should be shiny

No printing imperfections to the naked eye

Very minor damage to card surface

Clean gloss

At the most, two minor scratches

Near mint/mint

Slight printing imperfections under close inspection

Solid gloss, with a few minor scratches

Near mint

Easily noticed imperfections or wear on the card

Slightly frayed edges

Excellent mint

Card begins to show age

Easily noticed imperfections or damage

Mostly solid gloss

Excellent

Moderate imperfections and/or wear

Some gloss lost

Minor scratches throughout card

Very good/excellent

Easily noticed imperfections and moderate wear

Substantial gloss lost

Minor scuffing

Subtle tears along edges

Very good

Heavy wear and numerous imperfections

Virtually no gloss

Minor tears

Good

Severe imperfections and harsh wear

No gloss

Easy to detect scuffing and tears

Poor

Destructive imperfections

No gloss

Heavy scuffing

Severe tears and creases
The condition of a football trading card plays the most significant role in determining the card's value. eBay buyers should only consider sellers who post the condition of the football cards they have for sale. After a buyer learns the condition of a football card,, the buyer should then ask the seller how he or she maintained that condition.
Furthermore, the seller should be able to expound on the four areas of interest that influence football card values, which include centring, corners, edges, and front and back surfaces. Colour spots and blurred images also provide evidence as to a football card's condition. Many football card appraisers utilise a number system from one to 10 for rating a card's condition.
What to Consider Before Buying Football Trading Cards and Stickers
After an eBay buyer learns about the varied football card condition, the next step in the buying process is to follow a few tips. Each of the following tips helps to ensure that eBay buyers find the right seller who offer a football card at a price that fits within a buyer's budget. The first two tips deal with assessing the correct value of the football cards under consideration. One thing to keep in mind is that some eBay sellers throw in football stickers with the purchase of a predetermined number of football cards.
Player Popularity
The popularity of football trading cards largely depends on the popularity of the player whose image adorns the front of the card. Player popularity includes the amount of sports coverage and the player's career accomplishments. For example, David Beckham and Manchester United football cards sit at the top of the football card pecking order on eBay. However, even the oldest possible football card of Gordon Banks means nothing if the card is in good to poor condition.
Supply and Demand
There is an old sports card collector adage that goes something like: "The better the player, the rarer the player's trading card". Popular English football players, such as Beckham, do not appear on eBay sold football cards as often as more run of the mill players. Vintage football cards that present the likeness of legends, such as Gary Lineker, are very hard to find. Scarcity adds value to cards because of the imbalance between supply and demand. Collectors also tend to hang onto vintage cards to benefit from any value increases.
Era
Sports card manufacturers produced a glut of cards during the late 1980s and the first half of the 1990s. Virtually every sport, from American baseball to English soccer, witnessed a vast overproduction of cards. eBay buyers should reconsider buying football cards from this era, as the value of the cards does not compare favourably to the shipping costs and the cost of securing the cards. eBay sellers should consider bundling football cards from the late '80s and early '90s with football cards that have much more value.
Quantity
Buying football trading cards and stickers on eBay requires buyers to decide on quantity. The most common way to buy football trading cards is by the pack. The cards are wrapped inside of protective wax paper or cellophane. The way to purchase vintage or scarce football cards is to search by the player. Many eBay football card sellers offer single cards that most likely possess high values. eBay buyers who want to find rare cards in a pack are better off playing the lottery. Some eBay sellers offer football trading cards by the box. Buyers may be able to bulk discount dealers from box football card sellers.
Online
Assessing a football card's conditions mostly involves a visual process. Therefore, buyers can ascertain a card's condition by examining online photographs. Reputable online football card dealers typically feature the card photograph at the top of the web page. The photo should be large enough to detect any imperfections. While shopping online can save football card buyers money and time, they should carefully consider which online venues to frequent. In fact, they can save time searching for online dealers and head right over to the largest auction site, eBay.
Conclusion
There is no doubt that English football is Great Britain's most popular sport. Watch any televised game and marvel at the passion demonstrated by the tens of thousands of fans that energise each football stadium. British football fans also show support for the their favourite teams and players by purchasing football trading cards and stickers. English football trading cards have evolved from signs of fan support to investment vehicles that collectors store to reap the financial benefits of asset appreciation. Football stickers do not cost much to buy and they possess relatively short lifespans.
Buyers who shop on eBay for football trading cards must first learn about each condition category. The ten condition categories largely define how much a football trading card costs. Condition categories run from the highest-end pristine to low grade poor. Collectors protect their card investments in several ways to ensure they maintain the card's original condition. After determining a card's condition, eBay buyers then must factor in a few other cost factors, such as player popularity and scarcity. Most manufacturers produce fewer football cards that feature high profile players to garner as much for the player's card as possible.