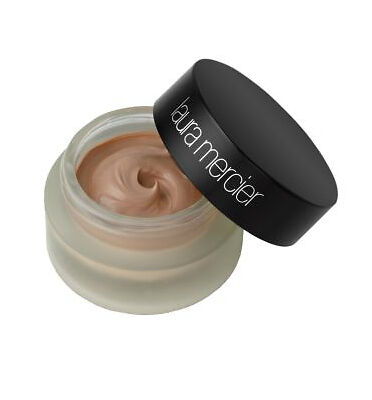 Buying foundation on eBay is simple and straightforward. Many people buy foundation based purely on whether the colour matches their skin tone. An often overlooked, but vital element, is whether the foundation matches their skin type. Different foundations are required for normal, oily, combination, dry, and sensitive skin. Matching the foundation to the type of skin ensures the best possible finish, without excessive shine or dry patches. Selecting the right foundation base for a skin tone, skin type, and the desired level of coverage requires the buyer to have a basic knowledge of the differences between the bases used for foundation. For example, oil-based foundations work best with dry skin and powder-based foundations are better for oily skin.
eBay has a foundation for every skin type and in every colour. The website makes selecting the right foundation easy. Using the available tools, buyers can find a foundation that matches their skin perfectly and provides the appropriate level of coverage.
Choosing the Right Foundation
Choosing the right foundation is an important part of a make-up routine; in fact, many call it the eighth wonder of the world. Some buyers are lucky enough to have flawless skin, so may only require a light foundation to use as a base for other make-up, but for others foundation can give the appearance of flawless skin. Once the correct foundation has been chosen, the rest of the make-up should be easy to get right. There is a great foundation for everyone on eBay, from the young, who may need a foundation to help with poor skin and spots, to the more mature buyer, who would benefit from an anti-aging formulation.
Types of Skin
It is essential when choosing a foundation that the colour matches the skin, as well as being appropriate for the skin type. By recognising the correct skin type buyers are able to choose the best foundation for their face.
Normal Skin
Normal skin has pores which are almost all even in size. The complexion of the skin is fairly even and it is firm to the touch. People who have normal skin are lucky enough to suffer from very few spots. This is the ideal skin type.
Oily Skin
Oily skin has a very shiny appearance. It is often a result of hormonal effects, but it is also known to be hereditary. The pores on the skin of a person with an oily complexion are very large, and blackheads and whiteheads are often seen on the surface. Wrinkles are not commonly a problem for people who have oily skin.
Combination Skin
Combination skin refers to skin which has an oily T-zone. The T-zone is the area across the forehead and straight down the nose to the chin, in the shape of the letter T. The pores appear enlarged on the cheeks and chin, and the cheeks may be either dry or normal. Spots occur in the T-zone, as well as the cheeks.
Dry Skin
Dry skin usually feels tight after washing and can be flaky. There are either no or few noticeable pores. Dry skin needs regular rehydrating with a rich moisturiser. Dry skin benefits from a moisturising foundation, which is readily available on eBay.
Sensitive Skin
Sensitive skin reacts to products and environmental factors more readily than normal skin. It can sometimes be reddened and itchy, and break out into rashes or spots easily. Sensitive skin requires a special type of foundation, such as a hypoallergenic range.
Types of Foundation
There are many types of foundation on eBay that provide different levels of coverage. Some cream or liquid foundations offer sheer or light cover, while others offer matte, medium, or full coverage. The various bases and ingredients of each foundation have different benefits. For example, buyers with dry skin may prefer oil-based cream foundations, while those with sensitive skin may benefit from one of the newer mineral foundations.
Oil-Based Foundation
Oil-based foundations are available from eBay in both cream and liquid formulations. They have an oil base and are best suited to drier skins because they offer the necessary moisture and oil that benefits this type of skin.
Powder-Based Foundation
Powder-based foundations have talcum powder as their base. They incorporate other ingredients such as emollients and binding agents in the finished product. Oily, and to some extent combination skin, benefit from this type of foundation because when applied correctly it can make the skin appear more matte. If powder foundation is used on dry skin, it can exaggerate any dryness and make the skin appear more flaky.
Mineral-Based Foundation
Mineral-based foundations are readily available on eBay, despite being a relatively new addition to the foundation range. Originally packaged as loose powder, these can now be bought in pressed powder form and in tubes. The base of mineral foundations is comprised of one of several minerals, for example, mica or zinc oxide. Mineral foundations are great for sensitive skin as they promise to be less likely to cause an allergic reaction due to having fewer added ingredients. They also suit combination skin, but are not recommended for dry skin as they may exacerbate the dryness.
Water-Based Foundation
Water-based foundations contain emulsifiers that blend oil and water to make a creamy product that gives a natural finish to the skin. Water-based foundations work best on oily or combination skin because they do not contain added oils in their formulation.
Silicone-Based Foundation
Silicone-based foundations have either silicone as their main ingredient or silicone blended with water. These foundations are long-lasting on the skin and should not change colour on the wearer.
How to Buy Foundation on eBay
eBay has a wide range of foundations available for purchase, both new and pre-owned. Many people buy a foundation and find that is is not the correct colour for their skin, so they then decide to list the product on eBay. This allows buyers to purchase high quality foundation at low prices.
Buyers can search for foundation from the eBay home page, or most other pages on the site, by entering a phrase such as, "oil-based foundation". They can then narrow down their search results using the filters that eBay provides to choose certain features of the product. This can save time when browsing through thousands of items. If the buyer has a particular type of foundation in mind, they can add extra information to the search terms, such as brand or type of finish. eBay also offers an advanced search feature that allows buyers to tailor their search queries in order to find more specific listings.
Choosing a Seller on eBay
When purchasing foundation on eBay buyers should always look at the feedback of a seller before completing the transaction. Feedback allows the buyer to look through previous transactions involving the seller and to read the opinions of previous buyers. Feedback is based on criteria including communication, speed of dispatch, and cost of postage and packaging. If the seller has a high percentage of positive feedback then they are more likely to offer a fast and reliable service.
Buyers should check the seller's returns policy because items, such as make-up, need to be tested to ensure that they are the correct colour. If a buyer is uncertain as to whether the make-up is exactly what they require, then this should be made clear to the seller. The seller can be contacted directly by using the "Ask a question" feature.
Postage and Packaging Fees
Buyers should always check the postage and packaging fees when purchasing an item. Some sellers offer free postage, some offer express delivery, and others offer a range of options to suit the customer. Buyers should be remember to add any postage and packaging fees to the price of the foundation to calculate the total cost of the item.
Conclusion
When purchasing foundation on eBay, buyers should always check that the foundation is suitable for their particular type of skin. The best foundation is the one that enhances the natural complexion of the wearer and hides any flaws. There are many excellent products available on eBay, from the newer mineral foundations to the more traditional oil-based versions. Oil-based foundations are an excellent choice for buyers with dry skin. Those with oily skin types should avoid using oil-based foundations and instead consider powder-based versions. Buyers with combination skin can select from any type of foundation. Those with sensitive skin should consider water-based or powder-based foundations.
Buying foundation on eBay is easy, regardless of buyers' skin type or skin tone. Buyers can find both new and used foundations at competitive prices, including high quality designer brands. Buyers should use all of the tools that eBay provides on the website to make the buying process as quick and easy as possible. Buying from a reputable seller on eBay is a great option for those who wish to search for the perfect foundation from the comfort of home. eBay is simple to use and the foundation is delivered straight to the door.