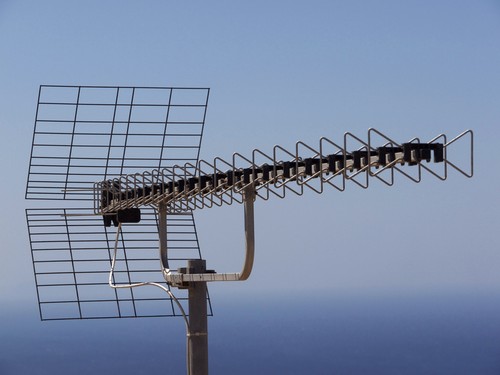 In recent years, Freeview has become a popular option in the UK for many users because it allows them to enjoy more than 40 television stations for free. In addition to that, the Freeview network offers approximately the same number of radio channels, again at no cost for the user. In order to be able to enjoy the benefits of Freeview television, one needs to purchase a Freeview aerial. This can be easily done on eBay, as the website offers a large number of aerials from various sellers.
There are several factors one should take into account when shopping for Freeview aerials on eBay. These include the type of aerial, the location in which one intends to use it, the frequency, and several other factors. Learning more about how a Freeview aerial works can help buyers make an informed choice and opt for the best model for their needs when shopping for aerials on eBay.
What is Freeview?
The term Freeview refers to digital terrestrial television in the UK, a service that includes standard channels such as BBC 1, BBC 2, ITV 1, Channel 5, as well as about 40 more others. Even though many TV sets have built-in tuners that are capable of receiving digital broadcasts on their own, a good TV aerial is essential in order to get good reception and avoid bad picture or even losing channels.
The Freeview signal is received directly through the aerial, so users only need to connect it to a digital TV, a digital TV recorder, or a digital box. Not all areas of the country have the same reception and, moreover, some aerials may be subject to electric interferences from various domestic appliances. Even though Freeview may work well with any type of aerial, portable and loft aerials may not be suitable for areas with bad reception. Buyers should learn more about the characteristics of different types of aerials before starting shopping for one on eBay.
What to Look for in a Freeview Aerial
Choosing a Freeview aerial may not look like a difficult task, but in fact one may be overwhelmed by the technical jargon. It is important to be sure which features are essential and which not when buying a Freeview aerial. Some of the most important things to take into account are the number of TV sets in the house and the signal in a certain area. Moreover, buyers should also choose between indoor and outdoor Freeview aerials.
Buyers who are looking to improve the Freeview reception in more than one TV should consider installing an indoor aerial in the loft space. If this is not possible, multiple indoor TV antennas are the next best solution. On the other hand, improving the reception for a single television set can be much simpler. All that is needed is an indoor Freeview aerial that can be simply plugged into the signal input socket of the TV set.
There are several types of Freeview aerials to choose from and it is up to the users to select the type that is perfect for their location. As mentioned before, some of the new models of digital TVs feature a built-in Freeview tuner. If one's TV has such an integrated tuner, an additional set-top box may not be required. However, users can notice a significant improvement in the quality of the signal by using an integrated aerial or a set-top one, especially if they live very close to the source of the signal.
Indoor vs. Outdoor Freeview Aerials
One of the most popular types of aerials is the indoor set top box, which can be placed beside the TV or on top of it. The signal there is strong enough to overcome any shortcomings of the antenna. Some of these indoor Freeview aerials feature built-in amplifiers that can boost the signal and offer an enhanced quality of the picture. However, buyers should keep in mind the fact that amplifiers may pick up noises and interferences and amplify them as well. If this happens and one notices a 'snowy' picture at times, an outdoor aerial may be a better choice. When it comes to installing an indoor Freeview aerial, there should be no problems, as there is no need to hire a professional. All that one needs to do is unpack the device and connect it to the TV. After installing the Freeview aerial, users may need to reposition it a couple of times in order to make sure they get the best reception.
Outdoor aerials can be installed on the roof of a building in order to pick up the best signal. Buyers should make sure they place their outdoor Freeview aerials as high as possible, because this way the device can pick up the weaker signals. There are several factors that may influence the quality of the signal received with either an outdoor or an indoor aerial, but in most areas of the country a usable service is available at any time.
| Cause | How It Affects the Signal |
| --- | --- |
| Trees | may cause problems in stormy weather and high winds; TV signal may fluctuate when trees move more; may cause total loss of signal |
| Impulse Noise Interference | may lead to the complete breakup of the Freeview digital TV picture; viewers often perceive it as a temporary freezing of the screen; can be reduced by using a log periodic TV aerial |
| Hills and Tall Buildings | the signal may get partially or completely obstructed; can be solved by changing the location or position of the aerial |
| High UHF Channels | may lead to picture breakup; common occurrence in the case of loft aerials |
| Signal Attenuation Due to Walls | common occurrence with indoor aerials; signal can be improved by repositioning the aerial in the attic |
| Foil or Lead Roofing Materials | partial or total obstruction of signal; common with indoor aerials |
Those who do not wish to install their outdoor Freeview aerial on top of their roof for aesthetic reasons can opt for other places, such as the loft, but this may decrease the quality of the reception. In the majority of cases, rooftop aerials are more reliable than TV boxes. The only problem that one may encounter is the installation, taking into account the fact that the aerial needs to be placed on the roof. Buyers can choose to install a Freeview aerial as part of a DIY project, but hiring a professional is highly recommended. By hiring a trained expert, buyers can make sure their new Freeview aerial is installed securely.
How to Find Freeview Aerials on eBay
Finding Freeview aerials suitable for your needs and budget should not be too difficult a process, given the large number of such devices available on eBay. You need, of course, to pay attention to numerous factors when it comes to selecting a Freeview aerial on eBay. Some of the most important of these are the technical characteristics, but in addition to that, you should also keep in mind that the products on eBay are available from different sellers, which means that the items may have different postage fees, for example. In order to make sure you get the best deal, remember to check out the product description carefully and buy locally whenever possible to save some money on the delivery fees.
Starting shopping for Freeview aerials on eBay cannot be simpler. All you need to do is type the words "Freeview aerial" into eBay's search bar. If you are looking for a particular style, you can add some extra terms to the search, such as "outdoor" or "indoor". You can choose to further refine the results by brand, style, price, location, and more. Remember that the technical characteristics of Freeview aerials may differ significantly from one manufacturer to another, so checking out all the technical specifications provided by the seller is always as good idea. If you are in doubt about anything, do not hesitate to contact the seller for more information.
Conclusion
In the UK, Freeview refers to digital terrestrial television, and is a service that includes about 40 channels that do not require cable or satellite subscription. A new aerial is good choice for users who wish to receive their digital TV service via Freeview. This is especially necessary in the areas of the UK where the Freeview signal is weak and a digital switchover is required to strengthen the signal. Buyers can choose between indoor and outdoor aerials, depending on their preferences and strength of the signal in their area. Users should remember that a digital TV aerial may not work well on analogue television sets.
One of the best places where buyers can shop for Freeview aerials is eBay, because of the large selection of devices available. In addition to that, it is quite easy to locate the ideal Freeview aerial when shopping on eBay. The intuitive search system of the website makes the shopping experience a pleasant one. Thus, regardless of the type of Freeview aerial one needs, chances are they can find it quickly when shopping on eBay.