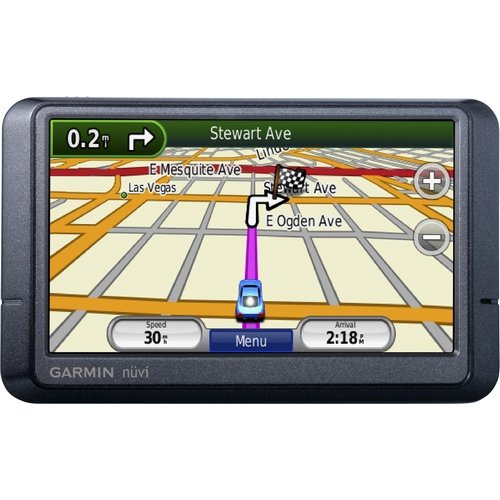 Whether hitting the road for a long road trip, or just heading out for a morning commute, a GPS makes navigating the trip a bit easier. Though smartphones and tablets are becoming the primary devices used for navigation, GPS systems are still very popular. With the addition of accessories for a GPS, the device can be used with even more ease. There are accessories used to mount a GPS at a convenient eye level to the driver, and chargers used to ensure the electronic device works properly for the entire duration of the drive, to name just a few accessories.
Since there are so many different accessories for a car GPS, buyers may find complicated choosing the right product for their needs. To make the shopping process easier, buyers could benefit from information that would help them identify the features of the popular types of GPS accessories. Some accessories need installation and enhance the features of the GPS device, while others have a purely cosmetic purpose. Before purchasing GPS accessories, buyers should understand how each accessory works, the different types of GPS accessories, as well as if the accessory needs special installation.
Knowing the Advantages and Disadvantages of GPS Accessories
GPS accessories can be purchased to serve various purposes. Whether a person is looking to protect his or her GPS from getting scratched, or looking to mount the GPS to an appropriate spot that makes easier viewing the device while driving, there is an accessory to serve those needs. Accessories serve different purposes, so understanding the advantages and disadvantages of each type of GPS accessory should be beneficial.
| GPS Accessories | Advantages | Disadvantages |
| --- | --- | --- |
| Car Chargers | Prolong battery life of the GPS device; easy to use | Can be expensive; most need to be plugged into the car power port to work |
| Cases | Protect GPS from scratches, overheating, or freezing when left inside the car | Tend to make the device bulky making it harder to store |
| Data Sync Cables | Charge the GPS device while transferring data from one device to another | Can be damaged if not stored properly |
| Mains Chargers | Keep the GPS charged while in use; some work in an outlet as well as in the car power port | Not all types are compatible with all GPS device models |
| Mounts | Keep the GPS device at eye level for the driver; make easier viewing the device while driving | If mounted on the dashboard, can obstruct the view of the road |
Buyers should consider that some GPS accessories come with the device when it is purchased, but others can be purchased separately and are available in a range of prices and qualities. GPS accessories can be found in offline and online car parts and accessory stores and also in some electronics stores. Shopping online can make easier the comparison of different makes and models, but shopping in local stores has the advantage that the buyer does not have to wait for the product to be shipped. Regardless of the place where one decides to purchase GPS accessories, understanding what each accessory does should be helpful in making sure a compatible accessory is purchased.
Knowing the Functions and Features of GPS Accessories
There are five main types of GPS accessories, and when making a purchase decision, a buyer should first consider the purpose of the accessory. A good way for a buyer to make that decision is to understand exactly what each GPS accessory does. The five different types of GPS accessories are car chargers, cases, data sync cables, mains chargers, and mounts.
Car Chargers
A car charger for a GPS is an essential accessory to own. Not only does it ensure that a driver does not get lost because the GPS device lacks power, but it is also is very easy to use. Like most other electronic chargers, a GPS car charger is plugged into the device at one end, and the car's power port at the other end. Since the car's power port is where the charge comes from, in order for the charger to work, the vehicle must be turned on. Most GPS devices come with a charger, but if it is lost or is malfunctioning, it is simple to find a replacement, often at an affordable price.
Cases
A GPS case serves the main purpose of protecting the GPS from getting damaged. Cases can be used while the GPS is functioning, or used to store the GPS while it is shut down. GPS cases can come in a hard plastic shell or a softer fabric material, much like the design of a sunglass case. This is a great accessory to have if a person does not use the GPS everyday or does not want to leave the GPS in the car for safety reasons. While not in use, the GPS can be safely stored in its case and stashed in the vehicle or in a bag until it is needed next.
Data Sync Cables
A data sync cable allows a person to sync and charge a GPS with a computer, phone, or tablet. This is especially beneficial when a software upgrade is available for the GPS, allowing the device to update its maps, directions, and other useful tools. A data sync cable is relatively inexpensive, and is an important accessory to own in order to keep the GPS up to date and operating at its best possible output. Another positive feature of a data sync cable is that while the GPS is plugged into the computer, phone, or tablet, it gets charged.
Mains Chargers
A mains charger is a must have accessory. In order for a GPS to work, it must be charged. A mains charger allows a person to charge the device either in the car or from a home power outlet. Some mains chargers come with an interchangeable power head, allowing a person two options on where to charge the GPS: a wall power outlet or car power port. Other mains chargers come standard as a wall charger to be used inside a home. If one is deciding on whether to purchase a car charger or a mains charger, a mains charger that comes with an interchangeable power head may be a great option. That way, a person can charge the GPS wherever it is convenient.
Mounts
A mount for a GPS is a smart purchase. Using a mount allows a person to position his or her navigation system in a way that is ideal for that person. This way, the device is easier to been seen while driving, which can help a person drive safely. There are a few different kinds of GPS mounts for a vehicle. Some mounts can be suctioned to the dashboard or windshield, and can be swivelled to position. Others can be clipped onto the audio system, keeping the GPS clear from the way of obstructing the view of the road. While mounting a GPS on the dashboard or windshield allows the driver to glance at the device without taking the eyes off the road, it can obstruct views and create blind spots. At the same time, while a mount on the audio player does not obstruct views, it may require the driver to take the eyes off the road longer. This is why GPS mounts should be installed and used with caution.
How to Install GPS Accessories
While each GPS accessory works differently, each serves its purpose. Chargers and cables are extremely practical items to own. They are plugged into the GPS on one end, and at a power source on the other. The way a charger or cable plugs into a GPS can vary slightly, so it is important to know which accessories a GPS is compatible with before making a purchase. Car mounts and cases can be designed to fit specific GPS brands or models, so when researching which mount or case to buy, a person should always look for a brand that matches the GPS they own. The buyer can then compare the brand model to a generic version to make sure that it is compatible.
How to Find GPS Accessories on eBay
eBay offers thousands of options when it comes to purchasing an accessory for your GPS. When looking for a GPS accessory on eBay, it may be helpful to narrow down your search results based on what you are looking for. If you know the exact model or brand you are looking for, simply type it into the eBay search bar, and wait for the options to appear. If you are not quite sure of exactly which model you want, or even which accessory you wish to purchase, it may be more helpful to start with a general search. This allows you to search eBay's thousands of GPS accessories, and compare items until you find exactly what you are looking for.
To cut down the cost of any item, you can filter your search to display only used items. This may allow you to find an appropriate GPS accessory at a cheaper cost than a brand new item. You may even wish to filter your search more by looking for sellers close to where you live. This opens up the option of either picking up the item from the buyer, if they allow it, or can cut down the cost of postage to ship your item.
Conclusion
Choosing a GPS accessory that is suitable for a buyer's needs is easy when a person is informed of all the options. It is helpful to know what types of accessories are out there in order to decide which is the right choice for a person. For example, if a buyer is looking for a GPS charger, it is helpful to know about the different types, either a car charger or mains charger. Buyers can then make an informed decision on which type of charger they should buy.
Other useful and possibly essential GPS accessories are mounts, cases, and sync cables. A mount is a smart accessory to purchase for a person who does a lot of driving with the GPS, while a case is a great GPS accessory to purchase if a person does not want to leave the GPS device in the car, when not driving. No matter which type of GPS accessory a person is looking for, eBay is a great place to start the search. With thousands of options they can choose from, buyers are likely to find the right accessory and get the most out of their GPS.