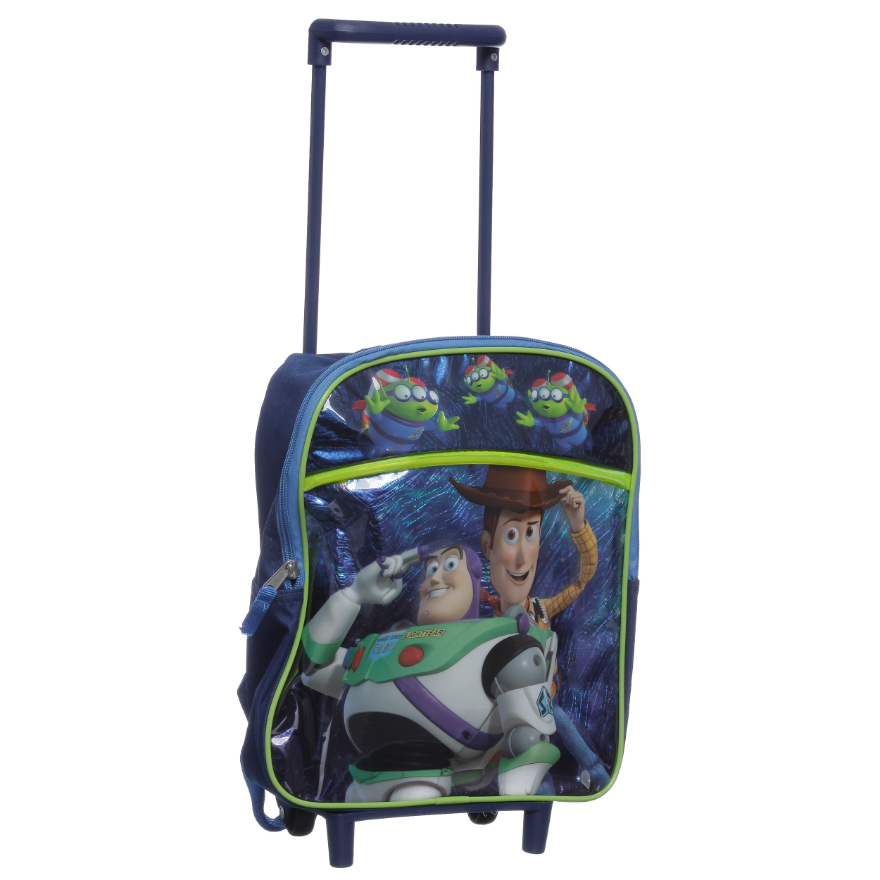 Some individuals enjoy relaxing in front of the TV after a long day at work. They prefer to catch up on the news, watch sports, or view the next episode of a favourite TV show. Others, however, enjoy gaming as a method of relaxation and entertainment. Gaming takes many forms. One may use a console and controller for shooter games or opt for a PC, keyboard, and mouse for online role-playing games and real-time strategy games. No matter what gamers' preferences may be, they need specific gaming merchandise in order to enjoy their favourite pastime.
Gaming controllers, consoles, keyboards, mice, laptops, and other merchandise are widely available in brick and mortar retail stores. Buyers can also find them online through retailers such as eBay, one of the United Kingdom's major online shopping destinations. Before buyers start to shop, they should make a list of all the gaming merchandise they need and identify what features to look for in each item. Additionally, being aware of how one can utilise eBay's many functionalities is also helpful in finding great deals on the website.
PCs and Laptops
Modern video games for PC generally have high graphics and video requirements. They demand high-end graphics or video cards and powerful processors. The memory, hard drive, and other components must be more powerful as well. Since gaming laptops and PCs tend to run hot because of all the power and speed, they must have additional ventilation technology to prevent overheating.
Some manufacturers have special lines of PCs or laptops specifically designed for the serious gamer. Top brands with such product lines include Dell, Schenker, Origin, Falcon Northwest, Cyberpower, and Razer. Samsung, and Toshiba also sell gaming laptops.
Consoles
Console gaming has been popular for decades. Essentially, a console is a small electronic device, usually about the size of an old-fashioned video cassette, or even smaller. The console has a slot into which game cartridges or discs may be inserted. The console is connected to a screen, usually a TV. Gamers play the game via wired or wireless remote controls that are specially designed to suit the needs of the game and the comfort of the player.
Many gamers are familiar with the PlayStation series, including the original Sony PlayStation, the Sony PlayStation 2, and the more modern and powerful Sony PlayStation 3. The Microsoft Xbox 360 is also a well-known console that provides top-quality gaming and a broad variety of game options. The Nintendo Wii broke new ground with its motion sensing technology, which was later enhanced with add-ons like Wii MotionPlus and Wii U. Earlier Nintendo entertainment systems still have a place in the hearts of many gamers because of the easy-to-use controls and the fascinating games available for the system. The Sega Dreamcast and Sega Genesis, though lesser-known consoles, still boast a number of fans as well.
The following chart shows the release dates of some of the popular gaming consoles. The consoles indicated are from the seventh and eighth generations of consoles.
| Console | Brand | Release Date |
| --- | --- | --- |
| | Microsoft | 2005 |
| | Sony | 2006 |
| | Nintendo | 2006 |
| Sega Firecore | AtGames | 2008 |
| | Nintendo | 2012 |
| Atari Flashback 4 | AtGames | 2012 |
| PlayStation 4 | Sony | 2013 |
Although newer consoles have much better graphics and video capability and higher picture quality, some gamers may still enjoy playing older games on favourite consoles from their youth.
Gaming Controllers
Each console must have a controller through which the player interacts with the game. The player sends messages to the console via the buttons and levers on the controller. These messages control the actions of in-game characters or avatars.
Traditional Controllers
For years, the standard or traditional controller had a slightly curved shape, with buttons or knobs on the top and possibly a couple of trigger buttons underneath. These controllers are held with two hands, with the left hand controlling a specific set of buttons and the right hand controlling different buttons and motions.
For instance, the controller for the Sony PlayStation looks a little like a boomerang, with its ends curved in towards the user. The left thumb controls arrow keys for up, down, left, and right. The right hand controls buttons marked with a triangle, circle, square, and X. The Nintendo controllers have X, Y, A, and Z instead of the shapes. On the Sony PlayStation controllers, the thumbs also control two small knobs that function similarly to joysticks. The first fingers of the left and right hands use the left and right triggers on the front of the controller. Other buttons may include "Select", "Start", and "Analog".
Motion-Sensing Controllers
The Nintendo arrived on the gaming scene in late 2006. It features a unique controller that resembles a thicker version of a regular remote. The sensor on the front of the Wii remote interacts with the sensor bar that comes with the Wii console, sending messages regarding the motions and actions of the player. Players can actually wave, sweep, jiggle, and thrust the remote according to the required in-game actions. Wii remotes also come with accessories and skins such as the steering wheel and the gun, which fit around the standard remote and provide a more immersive experience for the gamer.
The Wii remote is streamlined, but it still includes different buttons. On the top, towards the tip, is the tiny red power button. Below that is the directional pad, including up, down, left, and right directions. Next is the "A" button, which serves as the primary "Enter" or "OK" button and is also used to select items or take action in-game. Below that is the recessed home button, with a "plus" and "minus" button on either side. Near the bottom of the remote are the "1" and "2" buttons. On the underside of each Wii remote is a "B" button or trigger button that can be pressed with the first finger. Wii remotes work for either the right or the left hand, depending on which one is dominant for the player.
Joysticks
Joysticks are popular for racing games and other games that involve vehicles or aircraft. A joystick is a stick that pivots on a wide base, allowing gamers to move an avatar or vehicle in the direction that they wish. As a gaming device, the joystick mimics the directional control system found in aeroplane cockpits.
Gaming Headsets
For many gamers, high-quality headphones are a must-have. They are much cheaper than an expensive surround-sound system, and they allow gamers to experience the full range of in-game sound effects and musical elements. In a home with several family members or multiple roommates, gaming headsets allow one to enjoy the hobby without disturbing others.
Top gaming headsets include Astro Gaming A40, Tritton Warhead 7.1, Logitech G930, Razer Kraken Pro, and Razer Tiamat 7.1. The Turtle Beach Ear Force Z6A and the Creative Sound Blaster Tactic 3D Omega are two other examples of high-end gaming headsets. Headsets may be wired or wireless, depending on the preferences of the user.
Gaming Keyboards and Gaming Mice
For PC gaming, a keyboard that is specifically designed for gaming can be a huge asset. Several companies manufacture keyboards that are tailored for the needs of the gamer, with special button arrangements, durable materials, and a sculpted style that facilitates rapid, repetitive movement. Top choices in the gaming keyboard market include the Corsair Vengeance K90, the Razer BlackWidow Tournament Edition, the Razer Deathstalker Ultimate, the Roccat Isku Illuminated Gaming Keyboard, the Logitech G13 Advanced Gameboard, and the Mad Catz S.T.R.I.K.E. 7 Gaming Keyboard.
Companies such as Gigabyte, Razer, Logitech, Cyborg, and Mad Catz also make gaming mice that pair up well with gaming keyboards. Gaming mice have a unique shape that is ergonomically beneficial during long gaming sessions. Some gaming mice also include special buttons on the side to facilitate certain in-game moves.
Buying Gaming Merchandise on eBay
eBay offers a wide selection of gaming merchandise, including consoles, controllers, games, and accessories. To find these products, begin your search on eBay's home page. Enter a term for the item you are looking for, such as "video game controller". This can yield many results, which can be sorted and filtered using the search filters. You can narrow search results by using filters such as condition, price, seller, item location, and shipping options.
In some cases, you may want to keep track of the new listings for gaming merchandise on eBay. If so, you can save your search so that eBay can notify you whenever new items are posted. Remember to check eBay Shops as well. In this area of eBay's website, sellers can create retail spaces and showcase multiple products at once.
Some eBay sellers offer free shipping, package deals, and bundled items. Others boast a special Top-rated seller seal on their listings, indicating that they have high feedback scores from previous clients. Choose gaming merchandise from eBay's Top-rated sellers if you want to be sure of the quality of the product and the service.
Conclusion
Creating the right setup for recreational or competitive gaming can be expensive and can involve the purchase of a laptop, a PC, or a gaming console. To use a gaming console, a TV large enough to accommodate the types of games one wants to play is necessary. If a user plans to host gaming parties with multiple friends, then a big flat screen TV that allows everyone to see their avatars clearly during games is a good investment. In addition to these components, one may also need controllers and headsets for gaming. For PC gaming, a user needs a gaming mouse to facilitate better results.
eBay sellers should be able to provide the gaming merchandise that one is looking for at prices that work well within the budget. Take the time to review the condition, compatibility, and specifications of each piece, especially if is a used component, before initiating a purchase on eBay. The many search functionalities in the website make it easy for consumers to find just the right gaming merchandise they need at the right prices.