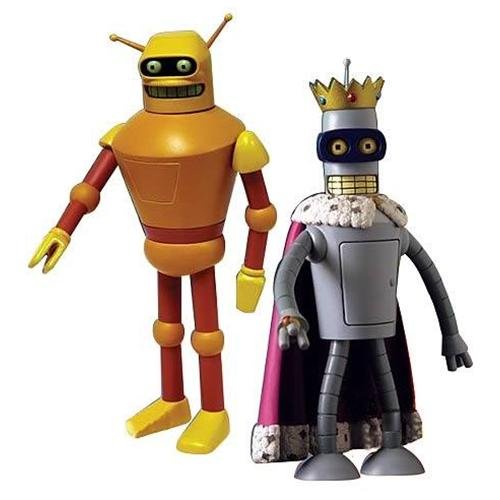 Kids of all ages love to play with and collect character figures from their favourite video and computer games. Figures based on gaming characters range from traditional action figures to non-moveable resin figurines to large dolls meant for display only. Gaming merchandise character figures are widely available and highly collectable, but many kids want them simply so they can reenact their favourite scenes from the games they love to play.
With the sheer number of games on the market and the endless choices in character figures to go along with those games, buying gaming merchandise character figures for kids of any age quickly gets overwhelming. Deciding which game to focus on, learning which characters are the most popular, and which types of figures make the best toys are just a few of the decisions shoppers will encounter. Learn about the different types of gaming character figures and how to find just the right one to ensure a satisfying purchase for any kid, even the ones who seem much too old for toys.
Types of Character Figures
With advances in technology and manufacturing came great expansion in the toy figure market. In the early days of character figures, the market was limited to simple plastic figurines. Hasbro, Inc. broke new ground in the 1960s when they released their fully articulating 12 inch G.I. Joe doll. Since then, the market has grown to include resin figures, PVC figures, and even metal figures. Learning the properties and characteristics of the various materials used to make character figures helps buyers choose the type of character best suited to a particular person and situation.
PVC Character Figures
The material most commonly used to manufacture character figures is PVC, or polyvinyl chloride. PVC is a relatively inexpensive, soft plastic that also quite durable. PVC is tinted before being put in the mould, and can be painted after it hardens. Due to the soft properties of PVC, these characters can be made with greater detail and more complex poses than characters made with other plastics, imparting a more realistic look. PVC figures generally include removable and interchangeable pieces such as heads, torsos, and clothing.
ABS Character Figures
Acrylonitrile butadiene styrene, or ABS, is harder and smoother than PVC. Made from a combination of ammonia, butane, coal, and propylene, it is the strongest plastic used for making character figures. The downside is that it is harder to paint and has moulding limitations that make it impossible to create angles greater than 90 degrees.
Resin Figures
The synthetic resin used to make character figures is similar to ABS, but more brittle. Resin must be primed before paint will stick to it, but it is easy to sand and cut. Resin is most often used to make character hobby kits where the consumer is responsible for fitting the pieces together and painting them.
Polystone resin is even more brittle that synthetic resin. Made with high quality minerals rather than synthetic compounds, polystone resin is used to make mass-produced resin cast figures with incredible detail. These types of figures tend to be quite pricey in comparison to other options.
Cold Casting Epoxy Figures
Cold casting refers to a process by which urethane resin is mixed with a metal powder and cast at cooler temperatures. The result is a product with clean lines, and smooth surfaces that have the appearance of metal. Paint can be added before moulding to create resins of different colours.
Other Types of Figures
Other materials used to make character figures include soft vinyl, ABTC, and diecast metal. Soft vinyl figures are hollow inside, but have greater flexibility. ABTC, or acetyl tributyl citrate, is a plasticiser used to alter the consistency and hardness of PVC. It is relatively new to the market. Highly detailed metal figures are generally made in limited quantities for collectors. They range in size from micro to mini to full action-figure sized characters.
Choosing Character Figures for Kids
When shopping for gaming merchandise character figures for kids, buyers can make the task easier by following a few simple guidelines. Keeping in mind the preferences of the recipient of the character as well as which characters are most popular are the easiest ways to narrow down a large selection.
Choose Figures By Preference
Especially when it comes to shopping for kids, choosing one character over another is usually a decision of personal preference. Anyone, no matter what age, who enjoys gaming and like character figures, typically has a few favourite games and a handful of favourite characters. While it may be challenging to track down an obscure character from a little-known game, giving a special someone their most admired figure is a satisfying reward.
Choose Figures By Popularity
Buyers who do not have a clear indication of a favourite gaming character should stick with popular characters from well-known games. Use the interests of the kid in question as a guiding point. Buy characters from popular war games for people who enjoy history and warfare. Choose characters from popular fantasy games if the person enjoys fantasy and science fiction. It may not be the character they have always wanted, but it is likely they will find some connection with it.
Buying Collectable Figures
Consider collectable gaming merchandise character figures for older kids and adults who are really kids at heart. Collectable figures include a wide range of products. Some are rare and difficult to find, and often their prices reflect that. But there are plenty of collectable gaming character figures reasonably priced to fit the average toy buyer's budget. Learn the classifications of collectable figures and the vocabulary most often used to describe these items before investing money in them.
Collectable Figure Classifications
There are several different terms used to describe character figures that are sold as collectables. Collectables, by definition, are items that can be collected, and are usually in high demand and short supply. The classification of a figure into one of these categories, along with the rarity of that particular item, has a great impact on its overall price.
The chart below provides buyers a list of the most commonly encountered collectable figure classifications along with short description of each. Buyers familiar with these terms will find it easier to locate and value a particular gaming character figure.
| Character Classification | Definition |
| --- | --- |
| Exclusive | Found at high-volume retailers that order in large quantities; these retailers request special figures that will only be sold at their stores as a marketing tool |
| Semi-exclusive | Limited to one store within a geographic region, but can be carried by a different retailer in another region |
| Limited Edition | Figures that are produced in smaller quantities; generally these figures are not expected to sell well which is why production is limited |
| Mail-in Premium | Figures that were originally only offered through the mail, requiring a consumer to clip and send in "proofs of purchase" |
| Variation | Denotes characters that were altered after initial production, usually due to a mistake; the figure is pulled, fixed, and reissued; Variations are often quite valuable |
| Shortpack | Figures that are produced and shipped in limited quantity compared to other figures in the line due to higher production costs or expected limited demand, or to specifically make one figure more valuable |
| Prototype | Factory-only figures that that never made it to production; used to help designers and marketers develop the product designs |
These are the most widely used classifications used by toy collectors and resellers. Knowledge of the classifications used to describe collectable character figures helps shoppers determine the value and rarity of a particular figure.
Terms and Acronyms for Collectable Figures
When shopping for collectable figures, buyers may encounter acronyms in item descriptions that are unfamiliar. The chart below lists some of the most common acronyms and provides a summary of each term.
| Acronym | Definition |
| --- | --- |
| A/O | All original; comes with everything that was in the original package |
| Book Value | The current published price of a particular figure |
| HTF | Hard to find |
| MIB | Mint in box; factory condition in original box |
| MIP | Mint in package; factory condition in original package |
| Mint and Complete | Comes with all accessories and is in like-new condition |
| MNB | Mint, no box; mint condition without the box or packaging |
| NM | Near mint; may have some slight wear or other indications it was removed from the package |
| NRFB | Never removed from box |
The chart above gives a short list of terms used to describe figures in new or like-new condition. There are a number of other terms that address figures in used or open condition, but when shopping for other people, most buyers will want to stick with items in the best condition they can find.
Find Gaming Merchandise Character Figures on eBay
For consumers who want to find a wide selection of new and used gaming merchandise character figures in one place, eBay should be their first stop. eBay's easy-to navigate site and extensive customer support pages create the perfect buying platform for anyone in search of a new toy figure or collectable.
To find a gaming character figure quickly and easily, shoppers can simply type a description of the item into the search box found on any eBay page. If too many results are returned, shoppers can refine the list by selecting a specific price range, brand, location, or condition. With an eBay account, shoppers can save a search and come back to it later.
eBay gives shoppers the opportunity to examine a seller's profile and rating before making a purchase and to leave feedback once a purchase has been received. Buyers can also use the ask a question feature to clarify any questions they have about an item.
Conclusion
The universal popularity of video games, computer games, and game apps has created a multi-million dollar market for merchandise associated with those games and the characters in them. Figures modelled after game characters are hot items, both as toys and collectables. The market is flooded with character figures for every game imaginable, which makes buying a gaming character figure for a kid of any age a challenge.
Buyers can reduce the stress of shopping for gaming characters by focusing their shopping. Learning about the different materials used to craft these figures helps shoppers select the type of character best suited to the kid who will receive the figure. An appreciation of the differences between toy figures and collectable figures, along with knowledge of terms used to describe collectable figures, allows shoppers to find figures that the kid will love, but that are still affordable. Whether the hunt is for that special wargaming figure that a kid just cannot live without, or a collectable figure of a popular fantasy game character, some research and time spent on the front end makes the task at hand easier to tackle.