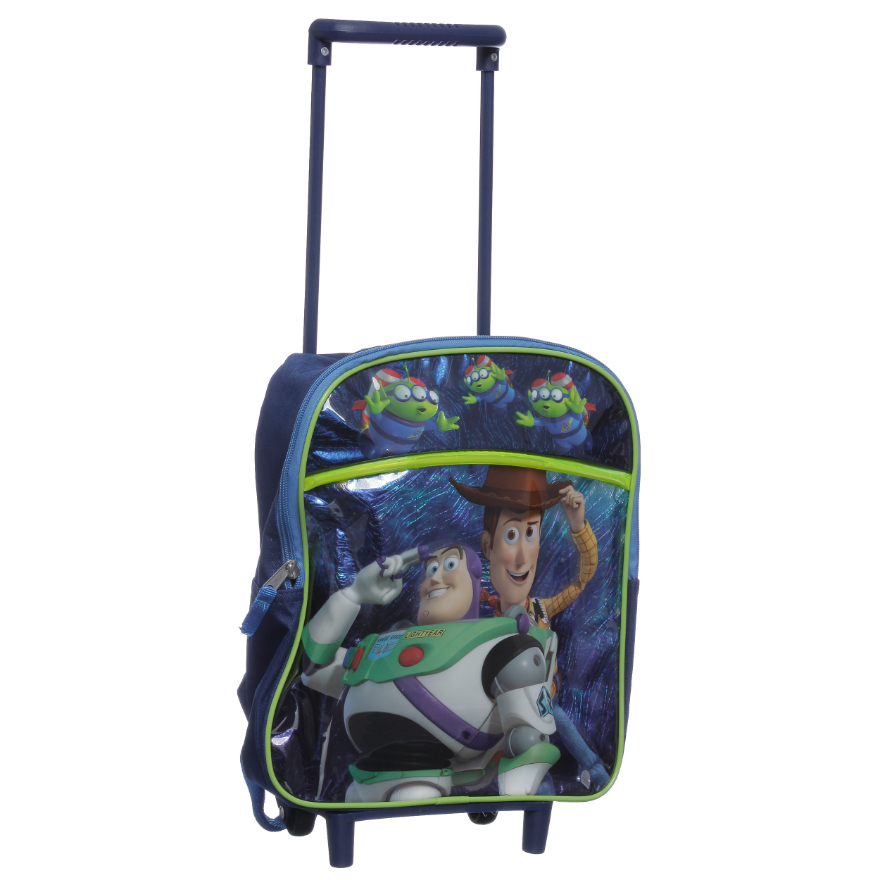 Buying genuine has always been a smart move. Genuine products uphold high standards, which in turn provide superior quality than copies. All gamers are well aware of how important genuine gaming merchandise is. To play a genuine game, a user needs a genuine console, and a genuine controller.
The pricing of fake copies might be appealing to those with limited budgets for entertainment, but gaming merchandise is not something one should compromise on. The difference in the gaming experience provided by genuine and fake merchandise is so great that there is no need for comparison.
Individuals set on purchasing genuine gaming merchandise on eBay face a complicated task. Knowledge about all the categories of gaming merchandise and the usual signs of a genuine product can help a lot in the selection. With this knowledge, the buyer can become skilled in proving or disproving a vendor's claims about the product's nature, which in turn leads to a successful purchase.
Categories of Gaming Merchandise
Gaming merchandise is a broad field. The items within gaming merchandise can be divided in four categories, as shown in the chart below.
| Category | Description |
| --- | --- |
| Consoles | The consoles supply the gaming platform. |
| Video Games | Electronic game that requires human interaction and generates visual feedback. |
| Accessories | The accessories are used to deliver a better gaming experience. |
| Memorabilia | Game-themed collectible items. |
Dividing the items into these categories helps better explain what buyers can expect when seeking genuine gaming merchandise. It can also guide the purchases on eBay.
Consoles and Games
Consoles form the basic type of gaming merchandise. They provide the gaming platforms, which are the electronic systems used for running the games. Speaking in terms of genuine merchandise, it is highly improbable for a console to be a fake. Consoles are very complicated and almost impossible to duplicate. Also, factories that produce gaming consoles have to meet strict requirements that guarantee the quality of the end product. That being said, a game console is typically a safe purchase.
All of the consoles have closed platforms, which means that games can be made only by licensed developers. This ensures that the games are genuine during the development process. However, games can be copied, and not all copies on the market are genuine. There are legal copies made by third-party publishers that buy the rights after the popularity of a game drops. These are functional games with a legitimate serial number usable for playing online. The pirated versions are quite the opposite. They are just cheap copies that come with none of the qualities of the original and can provide only an inferior gaming experience.
Games and consoles are both featured within eBay's 'Video Games & Consoles' category. Each has its own subcategory within, but consumers can find offers on both games and consoles as one, made by those wishing to retire an old console. A buyer needs to be mindful of the fact that the older a technology, the higher the chance for it to be copied. Fakes from both the old game consoles and the games can be produced, and they can sometimes pass off as originals. Rights over gaming technology were not well regulated in the past, allowing more room for those who wished to produce fakes.
Accessories and Memorabilia
Items from the accessories category provide gamers with the needed support and help them experience the full qualities of the game. This category includes headsets, adapters, connectors, controllers, memory cards, hard drives, keyboards, chargers, docks, and similar merchandise. The products are all simple electronics which are expendable by nature. Gaming equipment and accessories are very big markets, and it is only natural that the technology is largely copied. There is at least one brand of fake controllers for each console and many other accessories which might not even be fully compatible. The accessories are also found in the 'Video Games & Consoles' category on eBay, within their own subcategory named 'Accessories'.
Gaming memorabilia is represented by series of collectibles that further the popularity of games from established franchises. These items are considered gaming-related merchandise, and their presence in the market needs to be acknowledged. Some of the commonly found items of gaming memorabilia are listed in the chart below.
| Type | Description |
| --- | --- |
| | Major games always have at least one poster design which is sold separately or as a part of a collectors' edition of a game. |
| | Action figures of popular game characters are amongst the more common collectables. |
| | Key chains are a small token of memorabilia that gamers can carry wherever they go. |
| | Themed stickers are commonly included with the game, but there are some advanced designs that are sold separately. |
Gaming memorabilia lies somewhere in the grey zone of genuine merchandise. Aside from the original poster releases, there is a great number of fan arts that are being sold on the market. The action figure market has also seen its fair share of replicas. With only small alterations of the character design, action figures are sold successfully under different names. Key chains and stickers usually offer lower revenue, so those available for purchase are usually genuine gaming merchandise. Gaming memorabilia are spread through various eBay categories, so it is easier to find a specific item rather than generating a listing on eBay.
Spotting the Fakes in Gaming Merchandise
A great deal of fake gaming merchandise is offered on any market. A good way to spot a fake is to determine if a product has a proof of being genuine. All genuine products have engravings, stickers and seals that are hard to duplicate. A fake usually lacks at least one or several of them. Before deciding to purchase something of this type on eBay, potential consumers should conduct some research. Seek information on the website of the manufacturer and respectable gaming forums to learn which signs a product is supposed to exhibit.
Seals
Items within the original packaging always have a certain type of seal. The seals are hard to copy, so a fake item can usually be spotted outright. Learn how the seal looks and where it is supposed to be placed. Fakes can have seals of their own, so it is important to be familiar with the original. Microsoft has a printed seal with a green texture, and the words 'created by Xbox Microsoft' in several languages forming a ring over the seal. Gamers are quite familiar with the Nintendo seals. The gold starburst seal that says 'Official Nintendo Seal' or 'Official Nintendo Licensed Product' in the middle should be seen on the front of the packaging. The seal used on the PlayStation merchandise is simple and is an image of the PlayStation logo on a black background.
Approaching a Purchase
Claims made about a product being genuine should always be taken with a dose of skepticism. Focus on eBay offers where the vendors have provided pictures of the product. With a detailed set of pictures and some knowledge related to the markings of the genuine product, a buyer can assure himself that what is being offered is the real deal. Use all the information provided to analyse and compare the product with the genuine version and pose additional questions if there is still doubt.
Avoid offers with sketchy details. If the vendor on eBay has only provided a picture taken from the
Internet, and the description is scarce or simply inaccurate, then consider looking for a different offer. The reputation of the vendor is also a factor that should be taken into consideration. Consumers are well advised to buy items from trusted vendors and rate their purchase satisfaction on eBay.
Buying Genuine Gaming merchandise on eBay
There is a lot of gaming merchandise available on eBay. All brands are represented, with plenty of offers choose from. Though the items are well organised into categories, an easy way to reach a specific product is by using the search bar. This approach renders great results when a specific query is entered, but it can also serve a good purpose with broader search terms such as 'console' or 'video game', if you are not sure about what you want. The results provided can be filtered depending on the content. Much of the merchandise might be in the same category, but the filters are relevant to the subcategories on eBay. So, for video games, you may find filters such as the platform and genre. However, there are some filters that are more universal, such as the price range and the condition of a product.
eBay provides listings for used merchandise as well. Even in cases where there is no doubt whether a product is genuine or not, it is important to enquire about its condition. The years of use is an important factor that influences all gaming merchandise, as it affects the operational state of a product.
Conclusion
The gaming industry is big one that generates tons of merchandise. This unfortunately results in many fake products. When it comes to buying genuine products, the risk of acquiring a fake is not equal amongst all categories of products. Consoles are hard to replicate, one is not likely to find fake ones on the market. Games are usually made by genuine developers, but pirated copies may be available on the market. Accessories and memorabilia run a higher risk of being fake. They are easier to copy, and there are great numbers of fake copies in circulation.
Spotting a copy is easy for a well-informed buyer who knows what to look for. Engravings, seals and stickers on gaming merchandise can be used to prove authenticity. When acquiring a genuine used item, a buyer has to remember that the years of use is just as important. Though some items might be genuine, time might have rendered them useless. Consoles, games, accessories, and memorabilia are all categories of gaming merchandise that can be found on eBay. One can find genuine gaming merchandise on this website by utilising its search tools, item descriptions, and Top-rated sellers.