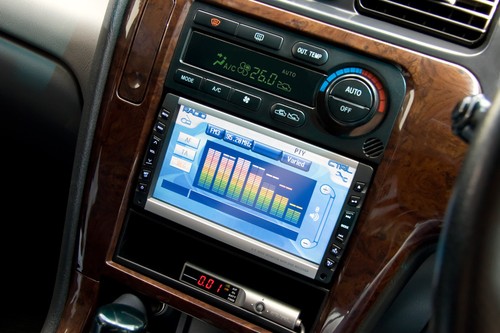 In-car DVD players are an excellent source of entertainment in a vehicle, particularly during the long hours on the road for a holiday destination or a visit to the relatives who live on the other side of the country. A DVD player is an excellent way to keep children entertained during a road trip and the good news is that these devices are available in a wide range of prices, which makes them suitable for any budget.
There are several things to take into account when looking for a good value in-car DVD player, with price obviously being one of the main factors. However, buyers should not base their decision of buying a DVD player on price alone. Defining a cost range and looking for a great product in that range is always a good idea. By learning a few things about in-car DVD players and their features, buyers can make sure they get good value for their money when making a purchase.
Features to Look For in an In-Car DVD Player
Even though an in-car DVD player may sound like an expensive addition to one's vehicle, there are plenty of cheap car DVD players available on the market. However, it may sometimes be difficult to know where to start looking for such a DVD player. Discovering some of the essential features that one should look for when shopping for this kind of device may make the process a lot easier.
In-Car DVD Player Price
When one is on a budget, price is of course an important feature to take into account when shopping for an in-car DVD player in specialised stores, both online and offline. To put it simply, car DVD players can be basic or plain extravagant. A good-value portable unit that can be plugged into the cigarette lighter and can sit between the car seats seems like a more reasonable option than a sophisticated car theatre system.
In-Car DVD Player Easy Installation
Before buying a new in-car DVD player, buyers should carefully inspect the car for the best place to install the device. This can often be in the back of the car and buyers should make sure the DVD player can be installed with ease. In the majority of cases, buyers should not have problems installing such a device in the car, particularly if they follow the instructions provided by manufacturer in the manual that comes with the device.
Most devices come with all the pieces one needs for easy installation, including wires, brackets, antenna, TV tuners, and speakers. Buyers who intend to connect the DVD player to flash memory cards or other USB devices should make sure the model they opt for is compatible with these. A large number of in-car DVDs have a plug-in function, which may prove useful for those who intend to use them in combination with a Bluetooth mobile phone kit.
In-Car DVD Player Supported Formats
The formats a DVD player can support are also an important factor to consider in order to choose a good value in-car DVD player. Most DVD players can play files in several formats besides standard DVDs. AVI, MP3, and MPEG are some popular formats that may prove useful in a car, especially for those who would like to use the device for playing homemade disks.
In-Car DVD Player with LCD Screen
Finally, the screen of an in-car DVD player is essential for a pleasant viewing experience. Most DVD players come with LCD screens and the size norm usually is 6.5 to 7 inch or about 17 cm. These are also affordable types of screens and the image quality is often surprisingly good.
Choosing the Type of In-Car DVD Player
In-car DVD players come in a wide variety of models, but they can be grouped into a few types. Regardless of the type of DVD player buyers choose to get for a car, they should pay attention to the player's DVD region. Buyers should also consider the type of in-car DVD player that suits their needs according to its installation method in a vehicle.
Considering the DVD Region
Not all in-car DVD players are intended for use in any country. This is especially important for those who are shopping for such products online, where there are plenty of international sellers. The chart below illustrates the main DVD regions and the countries where they are present.
| DVD Region Code | Countries |
| --- | --- |
| 0 | Any region |
| 1 | USA and territories, Canada, Bermuda |
| 2 | Europe, The Middle East, Greenland, Egypt, Japan, Lesotho, Swaziland, South Africa |
| 3 | Southeast Asia, Macau, Hong Kong, Taiwan, South Korea |
| 4 | South America, Central America, Mexico, Oceania |
| 5 | Eastern Europe, Africa not included in region 2, Mongolia, North Korea, the Indian subcontinent |
| 6 | China |
| 7 | Unused |
| 8 | Mobile venues such as airplanes or cruise ships |
| 9 | Any region |
An excellent option buyers have when it comes to buying a good value in-car DVD player is to go for a region-free product, in order to make sure they can play all the DVDs in their collection. In the long run, this can prove a great choice for those looking to get good value for their money, as it allows them to get great deals on DVDs regardless of their region.
Choosing the In-Car DVD Player Type
After choosing the region, buyers should focus on the type of in-car DVD player they would like for their vehicle. One of the most popular types of car DVD players is the flip-down player, which can be installed on the ceiling of the car, right in front of the passenger seats. When not in use, the DVD player can be closed and is out of sight. The main advantage of buying a flip-down DVD player is the fact it does not cause a stiff neck to viewers. Another option is the headrest DVD player, which can be installed on the back of the front seats. This type of DVD player also provides a comfortable position for the user. The drawback however is that the DVD player is always in the open, whether it is in use or not.
Those who do not have a lot of space behind the front seats can opt for an in-dash DVD player, which is hooked into the dashboard of the car. There is an important drawback for this type of DVD player, as the driver can become distracted by the device while driving, which is actually a potential safety hazard. Another good value option is the rear-view mirror DVD player. This type of device can be easily attached to the rear-view mirror, with half of the mirror being used as a screen. Just like the in-dash DVD players, these devices may distract the driver from driving.
Tips for Buying a Good Value In-Car DVD Player
With so many models of in-car DVD players, it may sometimes be difficult to find an inexpensive product that also offer great quality. However, this is not impossible and a good way to get good value for money when it comes to car DVD players is to shop around and compare different models in the same price range. After deciding upon a particular model, one should try to find a few different sellers and check out their prices. In the majority of cases, prices are different and chances are one of the sellers offers a promotion or deal that can save the buyer some money without a compromise on quality.
How to Find In-Car DVD Players on eBay
In order to find a good value in-car DVD player, one should of course browse through as many models as possible in order to find a great deal. This requires easy access to a wide range of sellers and eBay is just the place to find them. With hundreds of in-car DVD players available from sellers from all over the world, eBay is one of the best places to shop for such a car accessory.
Starting the search for an in-car DVD player is very easy, as all you need to do is type the words 'in-car DVD player' into eBay's search bar and start browsing the numerous pages of results you get straight away. Finding good value products is easy because eBay offers users the possibility to see the results filtered by price. You can thus opt to see only items that are suitable for your set budget. Another way of buying good value in-car DVD players on eBay is to go for used products.
Conclusion
Travelling on long distances can be pretty boring and those who wish to occupy their minds with something during a road trip can opt for an in-car DVD player. This is one of the most accessible mobile entertainment solutions, thus being a good choice for those on a budget. Buyers should remember that besides purchasing a car DVD player they may also need headphones for it. This aspect should not be overlooked because headphones are essential for a pleasant viewing experience in the car, as they need to block the sound of the engine as much as possible.
Buyers who are looking for affordable in-car DVD players should look for their favourite models on eBay, as the website offers a large palette of devices that are suitable for all budgets. Moreover, the website features a user-friendly and intuitive interface that makes the search for a good value in-car DVD player a breeze.