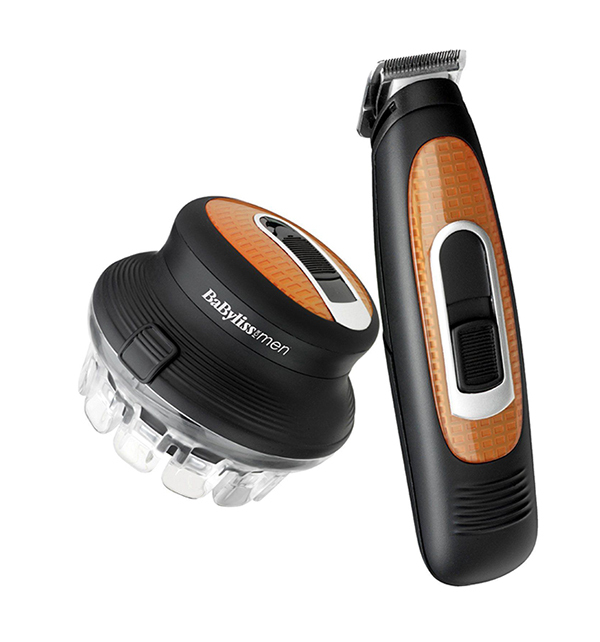 With the modern beauty market seeming to expand minute by minute, it appears that there is a device to cope with every aspect of beauty and health. Hair Trimmers have become a booming market, with technological innovations in blades, ensuring an even closer and straighter trim.
With this guide, buyers will be able to identify and search for the perfect hair trimmer for them on eBay - the site with the largest online market available.
Buying Hair Trimmers
Buyers searching for hair trimmers on eBay should keep in mind the various aspects that will affect their search, such as:
* Price - cost is often the main factor in any search, and prices will change according to condition and brand.
* Purpose - there are many different hair trimmers to suit different purposes, and buyers should consider what they will use them for hair trimmers before beginning their search.
* Power Source - whether buying corded, battery-powered or rechargeable, prices will change as will ease of use. Power source choice is purely up to personal preference, but buyers should be aware of the selection available to them.
* Condition - with new and used items available at varying prices, buyers should reflect on what condition they would prefer their item to be in.
Types of Hair Trimmers
There are hair trimmers to suit every purpose needed, and before even beginning their search, buyers should examine what they will be using their trimmer for, and therefore what kind of trimmer they will need. The main types include:
* Beard - although most men use razors to shave beards, many beard trimmers offer multiple functions alongside an electric razor, such as additional attachments of different sizes to remove hair from other parts of the body.
* Facial Hair -thin and wand-like, facial hair trimmers are used to perform functions such as trimming and shaping eyebrows.
* Nasal Hair - these small trimmers are much like thin facial hair trimmers, and are used to trim overgrown nasal hair.
* Bikini Line - used by women to trim their bikini lines without the need to use wax or a traditional razor, both things which tend to cause redness or soreness.
Buyers should decide what trimmer they need according to what purpose they require it to fulfil, and should bear in mind that many trimmers are multi-purpose and can be used in a variety of ways. In particular, beard and facial hair trimmers often include many different attachments to perform a diverse array of hair care tasks.
Hair Trimmer Power Source
The power source of hair trimmers may not seem important, but with three different types available many buyers have a preference for one kind of power source over an other - often decided by price and convenience of use. Each power source has its own advantages and disadvantages, which are outlined below:
Power Source

Advantages

Disadvantages

Constant power supply, no risk of running out of power.

One-off payment with no future costs unlike battery-powered trimmers.

Ready to be used once bought and plugged in.

Due to the cord needing mains power, users are limited to using the trimmers only near a suitable wall outlet.

Some users find cords cumbersome and sometimes too short.

Would require an adapter if taken abroad.

Very convenient to use, once charged does not need a cord or power outlet.

One-off payment, as it requires no batteries so there are no upkeep costs.

Higher initial cost due to recharging pack needed, and higher manufacturing cost.

Is not bought ready to go, requires charging before first use.

Recharging pack would require an adapter if taken abroad.

Cordless, which some users find more convenient.

Ready to be used once batteries are inserted.

Has a higher upkeep cost than other power sources due to requiring batteries.
Buyers can search for hair trimmers by power source if it is of particular importance to them. Convenience is particularly important for handheld items and buyers should consider what kind of power source would be most workable for them. Personal preference is important, so buyers should not be put off the more costly item if that is what would suit them best.
What to Consider When Buying Hair Trimmers
With the different kinds, sizes and power sources of hair trimmers there is a great deal of factors to consider when searching for the ideal item. The main aspects of any purchase should be:
* Size - items vary in size and also in weight, with some - particularly battery powered and rechargeable trimmers - being heavier than others. If the size is important, such as how portable an item is, buyers should make sure to scrutinise photographs and descriptions to find the user-friendliest item they can find.
* Attachments - there are attachments available for many trimmers, particularly for those designed for beards and other facial hair. These are often included in the package, though buyers may wish to search for extra attachments on eBay.
* Multi-Purpose - due to designs and additional attachments, many hair trimmers are multi-purpose and can be used in a variety of ways. An item being multi-purpose this can be included in the search terms whilst on eBay, and most sellers indicate multi-use items in their listing titles and descriptions.
Though these by no means should be considered alone, these are parts of the hair trimmers than can decide a buyers mind when selecting items from a group.
Hair Trimmer Sets
Many sellers on eBay sell hair trimmers as bundles or sets, with the advantage to the buyer being able to buy large - often complete - sets, items and accessories or accompanying items quickly and easily. Hair trimmer sets frequently include the trimmer, various attachments (such as differently sized and shaped trimming combs) and regular hair combs.
When buying bundles or sets, the buyer should check:
* Bundle - what is included in the set should be apparent from the photograph or description, however, if they buyer is uncertain about what is actually for sale they should make sure to ask for confirmation from the seller.
* Type - if buying bundles or sets of hair trimmers and accessories, the buyer should make sure that it is the kind of hair trimmer they want, as it may not be clear from the photograph.
* Power Source - buyers should also make sure that the power source for the trimmer is the kind they favour, as the photograph may not display the cord or power pack, and it is not always obvious from sight what the power source is.
Many sellers sell sets or bundle products when they no longer need the item and its accessories - so they are typically far more competitively priced than they would be in brick and mortar stores. Buying many items all at once saves the buyer from having to find and purchase items individually, and many sellers even sell items as new due to not needing the item at all.
Buying Hair Trimmers on eBay
Now that the buyer understands the wide range available to them, they now have to search eBay for the ideal item in terms of purpose, power source and price. Purchasing items from eBay is a great way to get the widest range available, and with the easily tailored categories and search preferences buyers, should be able to pick out exactly what they need. When searching eBay, buyers should consider:
* Price - the cost is often the most important factor, and this varies from item to item due to type, power source and condition. Buyers can tailor search results by using the search preferences to match their budget. With items available at both Auction and Buy It Now, there is a great deal of flexibility available to buyers when they purchase products.
* Purpose - when a buyer has settled on what the item will be used for, they can use the categories tool alongside the search bar to indicate their desired item.
* Power Source - as has been said, the power source of an item can be a deciding factor in a purchase, with many buyers favouring a particular kind of power source for convenience or price. If searching for a particular kind, this can be included in the search terms, so that the buyer is only presented with the kind of items that will suit them.
* Condition - with items available both new and used, buyers should remember that prices will differ depending on condition and decide what condition they would prefer their items to be in.
* Local Sellers - finding and purchasing from local sellers is the best way to keep shipping costs down.
For extra guidance on searching eBay, buyers should consult eBay's Search Tips page to find even more advice on how to get exactly what is wanted from a search. Alternatively, check out the Health & Beauty section on eBay. If buyers are in any doubt about the products they see listed, they should not hesitate to ask the seller any questions they may have.
Conclusion
With the huge range of items, brands, power sources, attachments and sizes available it is no wonder that buyers can be daunted by the task of trying to find the perfect trimmer for them. With this guide buyers will be able to not only identify the kind of the trimmer needed, but also purchase it at the ideal price.
When searching for hair trimmers on eBay, buyers should keep in mind the added security benefits they will receive by buying products using PayPal, eBay's preferred way to purchase with additional eBay Buyer Protection.