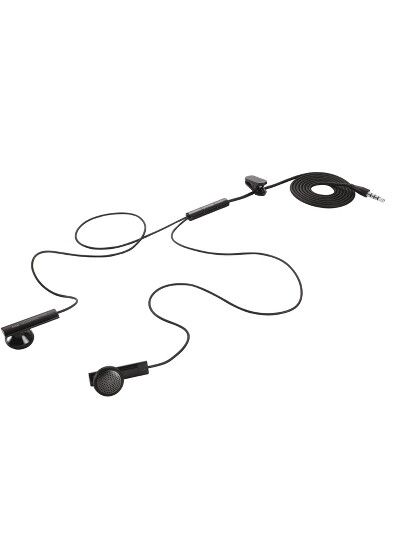 Headsets are rapidly becoming the best accessory to have with a mobile phone. Bluetooth headsets work by transmitting both sound and voice over the Bluetooth signal, allowing users to communicate wirelessly and without having to use the mobile phone. This makes Bluetooth headsets ideal for people who want to communicate while driving or prefer to multitask while having a conversation. Choosing a Bluetooth headset can be an intimidating experience as there is a huge variety of headsets to choose from, and choosing poorly can make even the best chat session unpleasant. The amount of features and compatibility issues can also result in a buyer getting an item that won't work with a particular mobile device. Below are a couple of tips that can help a potential buyer in choosing the ideal headset.
How is the Headset Going to be Used?
Bluetooth headsets come in a wide variety of shapes and features, and the price of the headset will depend on these things. It's possible to pay for features that will never be used, so knowing which features are needed is the first step to finding the ideal headset. The main consideration is the environment that the headset will be used in. Some users will find that they place most of their calls in noisy environments, such as busy restaurants or construction sites, while others will mainly place calls while driving and others will only place calls in quiet workplace cubicles. If the headset is going to be mainly used in a quiet workplace, then features such as noise-cancellation won't be needed, but that would be very necessary when calls are made in a loud area.
What Features are Needed?
Bluetooth headsets come with a plethora of features for different needs. These can include noise cancellation, PC integration, hands-free voice commands, call-mute, and stereo-audio. Choosing which features are necessary will help users overpaying for features they do not need and will also ensure that all of the features desired will be present.
Finding the Right Design
Apart from coming with a variety of features, Bluetooth headsets come in a variety of designs. Some are designed to look pretty, while others are more functional. Some headsets tend to be very bulky, while others fit in one ear or are so tiny that they are barely visible. There are also headsets specifically designed for people with glasses so that they don't press the glasses against the user's head. One of the largest challenges of finding the ideal headset is finding the right features with the right design choice for the user.
Finding the Right Headset Type
Bluetooth headsets come in three broad categories based on who will use them and their design. These categories are: professional, compact, and stereo.
Professional
The first Bluetooth headsets were designed for corporate businessmen who did a lot of traveling and thus needed to make a lot of business calls while on the road or telecommuting. Bluetooth headsets catering to these businessmen are considered professional and are designed to match this image. The headsets are usually filled with features such as long battery life, crystal clear audio, the ability to seamlessly link between both mobile phones and PC, and voice dialling. The abundance of features comes at a cost though, and professional headsets tend to be quite bulky and visible. The design and feature-richness of the professional devices does lead to increased cost, and only those who will use the full range of features should consider these devices.
Compact
Compact devices are on the other scale of professional devices and are designed to be small and unobtrusive. These devices are designed for discretion and are becoming smaller and smaller. As the devices become more compact, the amount of features can be placed into the device diminishes, meaning that the amount of features in these devices are quite low. Sometimes, on cheaper devices audio quality and battery life can suffer as stealth takes precedence.
Stereo
Many mobile users are starting to use their mobile phones as media players, and having stereo headphones is a must. Having Bluetooth headphones that can not only play audio but also make calls is becoming increasingly popular. While traditional Bluetooth headsets only fit in one ear, stereo headsets are fitted in both ears, allowing the user to enjoy audio or music wirelessly. Stereo headphones typically have better audio fidelity than other headset types, but this can sometimes come at the expense of call quality or comfort.
Important Features to Consider
While choosing which features will be useful, it's also helpful to have a list of typical and advanced features. Typical features will be found on most headsets or won't come at a large additional cost, while advanced features will usually be the hallmark of the device and will come with a premium.
Typical Features
| | |
| --- | --- |
| Dual microphones | Dual microphones are used to cancel noise through active noise cancellation. This reduces the amount of ambient noise such as road noise, wind, and highway drone found in car calls. This significantly improves the call quality from noisy places such as construction sites and cars. |
| HD Audio | HD audio is transmitted at 16kHz instead of the typical 8kHz found in normal audio devices. HD audio devices are capable of receiving and transmitting HD audio, resulting in a cleaner, crisper sound than that found in non-HD audio devices. |
| Multipoint Pairing | Multipoint pairing is a feature that allows the headset to connect to two devices (such as two phones) and be able to receive and make calls on either device. As many users have more than one device that is Bluetooth compatible, multipoint pairing is becoming more and more useful. |
| Voice Prompts | Voice prompts allow the user to answer or reject calls and perform other functions simply by speaking into the headset. This feature used to be restricted to premium Bluetooth models but has become more and more ubiquitous in all models of headsets. |
| Nearfield Communication | Near field communication allows devices to communicate using NFC protocols the instant that they are in close proximity to each other. This allows for pairing of various compatible mobile devices and compatible Bluetooth devices without any need for initiating the connection manually. |
Advanced Features
More advanced features are useful in a variety of circumstances, and it's up to the user to decide whether they need the features or not. These features generally come at a cost premium and should only be considered if they are definitely going to be needed.
| | |
| --- | --- |
| A2DP | A2DP allows for dual-channel audio streaming into a stereo Bluetooth headset. This is extremely useful for users who use their smartphone as a media player in addition to taking calls, as it allows for clear stereo audio that streams to the headphones wirelessly. |
| AVRCP | AVRCP is a standard protocol to control a variety of electronic appliances such as TV and hi-fis. One profile can be used to remotely control all the devices in a user's household, providing control over pausing, volume control, starting and stopping playback, and recording, all done through the Bluetooth headset. |
| Hands-free profile | Hands-free profile allows for a user to place and receive calls with a hands-free device by using an intermediate device such as a mobile phone. The most common scenario for HFP is in a car, where the car stereo is used to play the incoming audio and a microphone is installed to convey voice. Hands-free is mainly used in cars where the user has to have both hands on the steering wheel, but can also be used in an office environmental as a replacement for a speakerphone. |
| SIM Access Profiles | SIM Access Profiles allow devices with built-in GSM receivers such as car phones to use the SIM card profile of the connected Bluetooth-enabled mobile phone. This means that the user saves on additional contract or pre-paid fees. |
Compatibility
In previous years there was a lot of concern about compatibility with headsets and the large variety of mobile phones. This problem has mostly been resolved by having all mobile phones use the same version of Bluetooth, allowing most Bluetooth headsets to work with most mobile phones.
Buying Headsets on eBay
Once a headset has been selected for a specific mobile phone, it's time to find the item on eBay. Start by going to the main eBay website and clicking on the All Categories link and finding the Mobile Phones & Communication category. The subcategory that will be most useful is the Headsets subcategory, though it may be worthwhile to also search the Mobile Phone Accessories category and Car Speakerphones The search can be refined by clicking on the desired filters on the left hand side. This includes filters for brand, number of earpieces, and features. If the buyer already knows the specific model of headset desired, it's possible to use the Keyword Search function to search the entire eBay website for that specific product. This allows buyers to find their product and find the best deal.
Conclusion
Buying a headset for a mobile phone requires assessing the environment in which the headset is going to be used, and which features will be needed. Compatibility is becoming less of an issue as Bluetooth protocols are standardised, and most phones will work with most headsets.