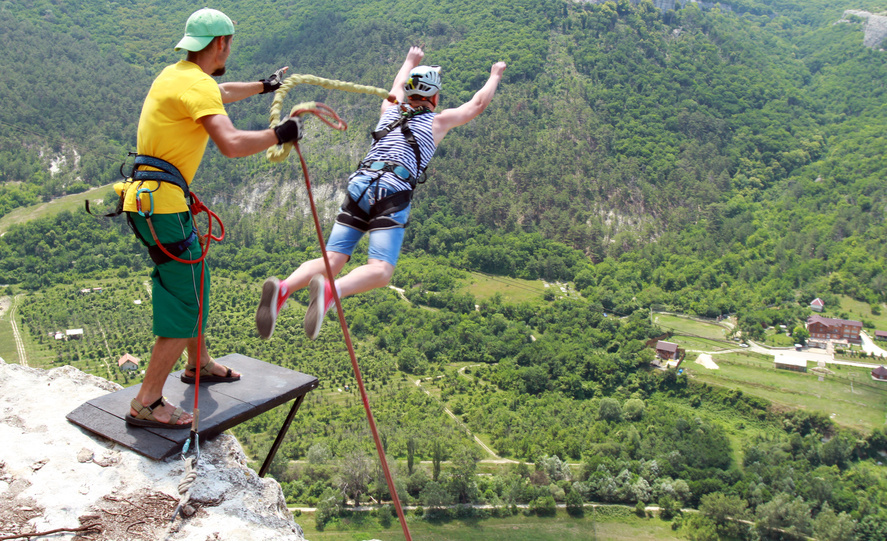 Bungee straps are useful for a range of activities including sporting and strapping nearly anything down to a car, backpack, or luggage. While versatile, some bungee cords are more durable and capable of supporting more weight than others are. Heavy-duty bungee straps support a great deal of weight, generally up to 75 kilograms. Before buying, learn about the factors to consider in order to choose the right heavy-duty bungee straps.
Heavy-Duty Bungee Strap Weight Limit

While the thickness and length of bungee straps is usually the best way to determine their weight limit, some brands do offer a maximum weight limit for the strap. Most heavy-duty straps support between 45 and 75 kilograms indirection, which means you can use them to strap down that amount of weight. If the strap supports more than that weight, then the manufacturer should list it.
Heavy-Duty Bungee Strap Length
Bungee straps come in every length, from 10 or 15 centimetres to several metres. Long bungee straps are usually no more than 5 metres in length. It is important to consider that the longer the bungee strap, the less weight it can support. Consider the width of the item you want to secure with the strap, and then purchase accordingly. If you want to secure luggage to the top of a car rack, then you need a 2-metre or a 3-metre strap depending on the width of your car and the height of the strap. Keep in mind that straps usually stretch about one-third of their length.
Heavy-Duty Bungee Strap Thickness

Bungee straps come in a couple of different sizes, usually measured in millimetres. Most bungee straps get thicker as they get longer, but it is also possible to buy very short, thick straps. Average sizes include 3 mm, 6 mm, 8 mm, 10 mm, and 12 mm. Most bungee straps with a heavy-duty label are 10 mm or 12 mm thick, although the thickness does vary. Thinner straps are more flexible and easier to use, while thicker straps offer more durability and strength.
Heavy-Duty Bungee Strap Fixings
Bungee straps come with several different types of fixings including hooks, karabiners, and sometimes nothing at all. Each option is best for a specific use. For example, hook bungee straps are best for securing cargo to the top of a vehicle, securing items to a pack, or otherwise attaching items where the strap does not move around. Hooks are ideal for anyone who wants to easily take the bungee strap on and off. Karabiner bungee straps are better for securing items that might come off, need extra protection, or are especially heavy, because they offer a more secure grip. Bungee straps without ends are best if you want to securely tie something down, use the straps between two people, or otherwise need a more secure connection.