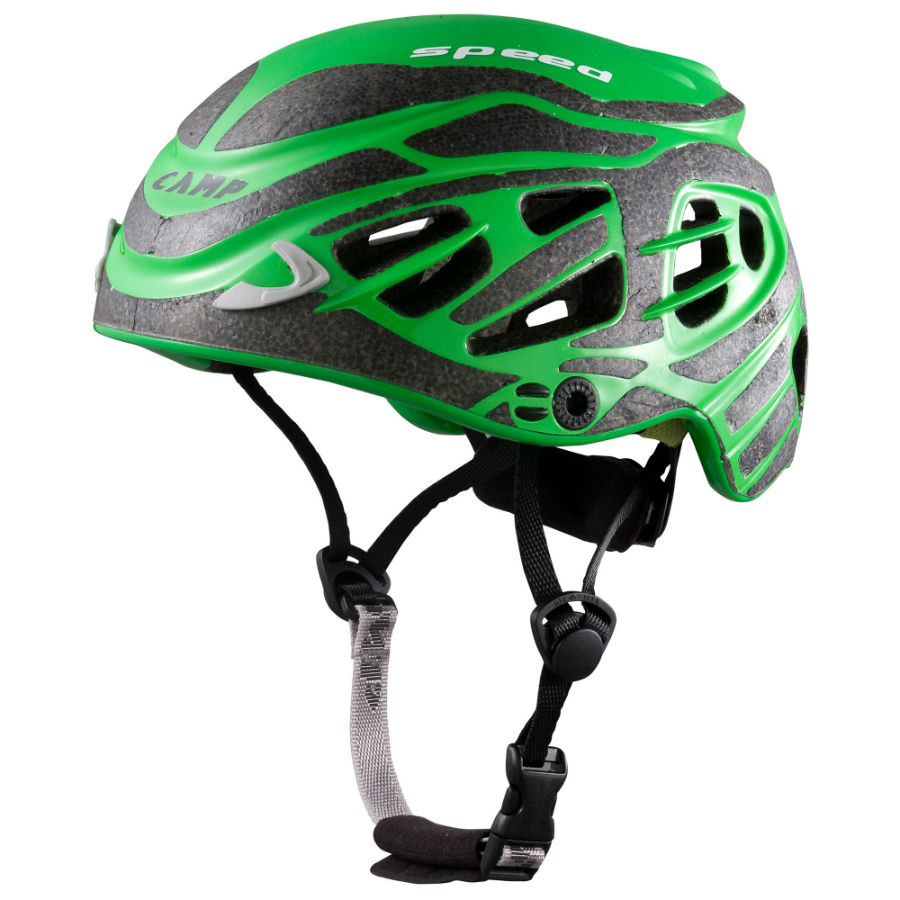 Helmets are very personal items. Usually, motorbike helmets have to fit a user's personality as well as the their head. Not being satisfied with a helmet that is purchased may lead to accidents or other dangerous conditions. Even though helmets reduce the amount of fatal motorbike accidents, an ill-fitting helmet can cause an accident. Many places now legally require that motorbike riders wear a helmet.
The presence of a helmet can be extremely beneficial while riding. Most of the different styles of helmets available can be purchased on eBay. It is just a matter of finding out which type of helmet is needed and which style and rating of the helmet is desired. There are a few things that a rider must consider before purchasing a helmet on eBay. The rating of a helmet is extremely important; the style of visor, and style of helmet must also be carefully considered before making a purchase.
Helmet DOT and Snell Ratings
There are two types of helmet rating systems. One is based off of actual tests called the Snell rating system. The other helmet rating system is the DOT certification. The difference between the two comes down to who performs the tests. A Snell rating is developed by an unbiased company that tests the strength of helmets, and the DOT rating is developed by a manufacturer. Although this sounds a bit odd, most of the DOT ratings are considered fairly accurate.
The DOT and Snell ratings are conducted differently and have different sets of criteria for helmets. This is important to remember, because some are stronger than others and absorb impact better. When choosing a helmet on eBay, make sure that the rating is included in the item description.
Every year, each of the agencies publishes a pass or fail list of helmets. The list includes most major helmet designers, and often contains the Snell rating or the DOT rating.
Snell Rating System
The Snell rating system is an international system for helmet testing. Many users prefer the Snell testing because it is not assigned by a manufacturer of a helmet. The chart below details the issues for which the Snell rating system tests.
Snell Check

What Is Tested

General

Smooth internally and externally

Anything over 7 mm out needs to break away

No laceration or puncture hazards

Anything that is breakaway cannot compromise the integrity of a helmet

Aftermarket add-ons do not compromise integrity

Shell

No protrusions that can cause lacerations

No protrusions outside of 2 mm

Materials

Durable quality

Strong

Contain no skin irritants

Finish

Smooth

Round

Nothing projecting that could be harmful

Retention system

Should be easy to snap and release

Should not be easy to tie or misuse

Peripheral vision

210 degrees horizontally

7 degrees upward

30 degrees downward

Must make room for breathing

Different for competition helmets

Sizing

Must contain a head form sizing guide

Must protect even if the size is too small or large
These are the main Snell requirements that all Snell-certified helmets must contain. Each of these requirements is designed to protect a person from impact, and each type of helmet is tested for these qualities.
DOT Rating System
The DOT rating system works a bit differently than the Snell rating system. The DOT asks manufacturers to provide their safety data so that the DOT can assign a rating to a helmet. The DOT's primarily focus is upon impact resistance, penetration protection, and retention. These three issues are considered the most important aspects of a helmet. The DOT rating system is recognised internationally, just as the Snell rating system.
Styles of Helmet
There are several different styles of motorbike helmets available. Each of the styles suit an individual user or motorbike. Many helmets are designed more for the function they perform rather than fashion, although some try to accommodate both. Ultimately, the style of helmet is a personal and comfort preference. There are a number of helmets that fit into four different styles.
Full-Face Helmet
A full-face helmet is the most complete, and least likely to be damaged in an accident. Since the only moving part that could be sticking out is the visor of the helmet. The visor is a simple flip-up piece of plastic that allows a biker to see out of the helmet. These helmets come in a number of colours, patterns, and designs. Most people prefer a full-face helmet for riding faster sport bikes. The riders of these bikes have to deal with a tremendous amount of windshear, particularly at high speeds. Without a full-face type of helmet, wind can cause a rider not to be able to see properly, without something to block the wind. Most full-face helmets just block the wind from a rider. The visor can be lifted when the vehicle is stopped to help cool a rider down. There are a variety of full-face helmets available that have all of the safety and artistic aspects that are needed. In order to purchase a full-face helmet on eBay, simply type the search terms "full face helmet" into the search bar.
Convertible Helmet
Convertible helmets are a cross between a full-face and a partial-face helmet. The front of the helmet opens by lifting the visor, and the sides of the helmet allow a person to see and be heard better. It also provides a user with better peripheral vision and speech. These helmets are often used on long trips where stops are frequent. Convertible helmets allow people to hear and speak normally without a helmet interfering. It also allows a person who is too hot to breathe easier. The difference is that this helmet in its converted state, or open state, does not protect a person's eyes or face from the wind. In order to purchase a convertible helmet on eBay, type the keywords "convertible helmet" into the search box.
Open-Face Helmet
The open-face helmet is exactly how it sounds. It has all of the protection of the other helmets, except for the face. The face does not have a visor, unless one is attached after it is purchased. The open-face helmet protects the back and the sides of the head, but not the eyes. If travelling at high speed, then eye protection must be worn. It does make it easier to speak and hear while both on and off of a motorbike. Most of these helmets are worn when it is cool out, but not cold. Many people who are claustrophobic in other helmets prefer an open-face helmet. To search eBay for this type of helmet, simply input the keywords "open-face helmet" into the search bar on any eBay page.
Shorty Helmets
A shorty helmet resembles a bowl. It protects the top of the head, and can often be seen on those who ride in hot climates. This is a classic style of helmet, and is one of the first produced. They are often pictured on television and in films to show an actor's face, rather than covering it. This type of helmet offers the least amount of protection when it comes to the different helmets. This style of helmet is rarely used on sport motorbikes, due to its lack of protection from wind and the elements. A person can search for a shorty helmet on eBay by inputting the keywords "shorty helmet" or "bowl helmet" into the search bar.
Each types of helmet can be easily purchased on eBay. The type of helmet used depends on a person's individual style and style of riding. Many times, a motorbike rider owns several different types of helmets for different occasions.
Buying Helmets on eBay
When you want to buy a helmet on eBay, all that you need to do is input the keywords of the helmet that you want into the search box, and then you can hit enter or click on search. A list is then populated with the listings matching the search terms that are entered. You can browse through the list to find the type of helmet that you want.
After browsing through the list, choose one at which you want to take a closer look. Click on the listing, and a detailed description is displayed. Read the listing to see if it is the size and type that you want. Check the DOT or Snelling rating to see if it is the type of rating that you need.
When looking at the detailed listing, make sure all of the information you need is there. If it is not, simply use the "ask the seller" feature to ask the seller any questions that you have. Sellers are often very happy to answer questions about their products. Once all of your questions are answered, check the seller's shipping and return policies to make sure they are agreeable to you.
Conclusion
It is extremely important that a person purchases a helmet that is both comfortable and rated to the specifications that they choose. The DOT or Snelling rating needs to be checked before purchasing any helmet. When purchasing a helmet, it is also important to check the state and local laws. Many countries, counties, and local areas have laws that specifically govern helmets. Riding a motorbike can be a fun and relaxing activity, but it can also be dangerous. When purchasing and riding a motorbike, safety is something that should be foremost in mind. Without the proper safety equipment, a person should not ride a motorbike. Along with safety equipment, a person also has to consider the climate in which they are riding. Helmets are a very important part of that safety equipment, and they can easily be purchased on eBay. By simply entering a relevant search term into eBay's search bar, such as "motorbike helmet", a person can purchase the helmet that they desire.