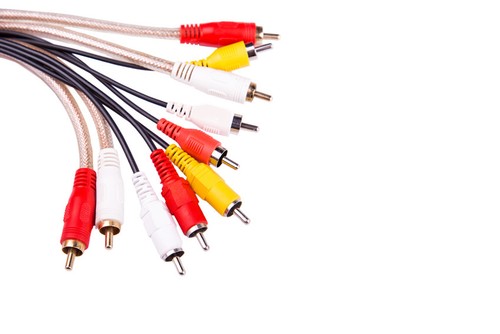 Hi-fi is the shortened term for high fidelity, which means high quality sound when used to describe speakers. Hi-fi speakers are said to provide the listeners with better sounding audio than regular speakers due to minimized distortion and interference. They also have a more accurate frequency response, which adds to their overall quality and allure.
Many people fuss over selecting the right speakers, but some fail to realize that those great hi-fi speakers require appropriate hi-fi speaker cables to support those wonderful sounds. Some people even go as far as to say that even the best speakers only sound as good as the cable between them. There are many controversies surrounding speaker wires, and some buyers often spend a fortune for popular brands. However, most speakers are not sold with the speaker wires, and selecting the right one can be a daunting task regardless of brand name. Buyers need to learn how to select the right wire gauge and length, terminals, connection type, and know to consider other features before making a purchase.
Length and Wire Gauge of Hi-Fi Speaker Cables
Speaker wires are specified by their gauge numbers, where a smaller number means a larger spread of wire, which has a lower resistance. Oftentimes, a 12 or 14 gauge speaker wire is sufficient for most speakers, but it is always best to calculate the necessary length of wire, then utilise a chart like the one below to determine the right wire gauge.
| Wire Size | 2 Ohm load | 4 Ohm load | 6 Ohm load | 8 Ohm load |
| --- | --- | --- | --- | --- |
| 22 AWG | 1 m max | 1.8 max | 2.75 m max | 3.7 m max |
| 20 AWG | 1.5 m max | 3 m max | 4.6 m max | 6 m max |
| 18 AWG | 2.5 m max | 4.9 m max | 7 m max | 9.8 m max |
| 16 AWG | 3.7 m max | 7 m max | 11 m max | 14.6 m max |
| 14 AWG | 6 m max | 12 m max | 18 m** | 24 m** |
| 12 AWG | 9 m max | 18 m** | 27 m** | 37 m** |
| 10 AWG | 15 m max | 30 m** | 46 m** | 61 m** |
Certain exceptions may apply as indicated by the asterisks. 15 metres is the maximum length recommended for solid copper wire or normal line cord. This cable length is generally enough for most speaker wire installations. In essence, you can utilise an 18 gauge cable for a 7.5 m run to a nominal 8 Ohm speaker; however, if that run is increased to approximately 1 m, a 16 gauge cable should be used instead.
Shielded Wires
Shielding is the term given to the tightly woven metal braiding added to the outer length of the cable conductor. This addition can help improve and elevate the overall sound quality of the speakers by shielding the wire from interference, which could come from fluorescent lighting and power chords nearby. Sometimes, buyers are unsure if this feature is even necessary for their speaker cables, but it is a good addition, especially when installation requires the cables to be run through walls.
However, copper speaker wires carries a much higher current than regular PC speakers or headphone cables, which is why they have a stronger signal. This means that they often do not succumb to outside interference in a way that is noticeable, but using shielded speaker wires is still a good idea to prevent the speaker cables from actually causing interference to other cables that may be installed in a complete home entertainment system.
Connector Guideline chart
Speaker wires generally consist of two leads, a positive and negative one. These wires are essential components used to carry the amplified signal from an amplifier or receiver to the input terminals on the speaker. The leads are generally insulated in plastic and indicated with a plus and minus symbol to indicate the positive and negative wires respectively. The chart below highlights various connector types and their benefits.
| Connector Type | Description |
| --- | --- |
| Bare Wires | Can unravel and fray easily, potentially causing a short circuit |
| Pin Connectors | Easier to work with than bare wire; easily fit securely in binding posts or spring clips |
| | Plugs into the middle of a binding post; gives a solid connection |
| Dual Banana Plugs | Connects both positive and negative speaker cables; spaced properly to fit 5-way binding posts |
| | Great connection; fits in behind the red or black collar of most binding posts |
At this point all buyers know that it is important to select the right speaker wire gauge and length, but consideration needs to be given to the correct types of connectors. It is true that it may be easier to simply use the bare wire endings after stripping a bit of the insulated plastic, but fraying and breaking is more likely to happen, which makes it the worst choice on the list.
To make the process simpler, buyers should always look for speaker cables that are already equipped with a set of connectors, but that may be a problem if they want to measure and cut the wire themselves. In this case, buyers can buy the wires and the connectors separately, as long as they purchase connectors that are easily attached. Additionally, buyers should ensure that the connectors are compatible with the terminals on the speakers and receiver.
Speaker Wire Terminals
There are only two basic types of speaker terminals, so finding the right connector is not so difficult. Speaker and receiver terminals are either binding posts or spring clips.
Spring Clips
Spring clip terminals are probably easier to work with than binding posts. The user simply needs to press down on the clip, input the speaker cable, and then release the clip to fasten the cable in place. Spring clip terminals can easily accommodate bare wires as well as pin conductors. However, if the cable already has a banana plug or spade connector, it would not be compatible.
Binding Posts
Binding posts may take a little more concentration to utilize, but it is still easy to use and provides a solid connection for speaker cables. Binding posts are however more versatile and can accommodate all connector types. Banana plugs and dual banana plugs can be directly connected to the ports in the binding post terminal, but the collar needs to be unscrewed to facilitate the installation of the spade, bare wire, and pin connectors. A spade connector can be installed around the collar of the terminal and become secured when the collar is returned, but the bare wire and pin connectors have their own ports beneath the collar.
How to Buy Hi-Fi Speaker Cables on eBay
Buying hi-fi speaker wires on eBay is pretty easy once you know what you are looking for. Even if you are still a bit clueless, you can always start with a general search from the eBay homepage. Simply type "hi-fi speaker cable" or "hi-fi speaker wire" to begin. If you have already made your measurements and know the exact length of wire that you require, you can input that information in your search. For example, you can type "10 m hi-fi speaker wire" which would filter all other lengths, thus minimizing the number of options to browse through.
If you are not sure of the cable length or any other factor, you can go back to the general search and slowly add different filters until the choices have been narrowed enough for easy selection. You can then add the cable length filter, as well as the cable type, and connector type. Once all searches have been conducted and the necessary filters added, you should now be able to select the right cable type for your speakers. Use the opportunity to also search for the corresponding connectors if you choose to go that route. After you make your selections, contact the sellers for shipping and payment details before finalising. It may also be a good idea to buy the corresponding connectors from the same seller.
Conclusion
Choosing the right hi-fi speakers is always important but so is choosing the right speaker cable. Buyers are becoming more aware of the importance of selecting the right cable, but they need to know the specific factors involved in the selection. The length of the wire and the appropriate gauge is always the foremost determining factor.
Once that is out of the way, buyers need to focus on other determining factors that contribute to their final selection. Simply deciding whether to choose shielded wires or not can be an important decision based on how the installation may take place. Additionally, buyers need to focus on the various connection types to ensure a stable connection and maximum sound quality. This also determines the type of terminals, which have to be compatible with the connectors chosen.
Buyers can buy both speaker wires as well as connectors on eBay, or they can choose to buy speaker wires that already have the desired connector. Whichever route is chosen, buyers simply need to perform the appropriate searches from the eBay home page and input the desired filters to find the right wire to suit their needs and budget.