Since 1923, Hugo Boss AG has been making quality clothing for men and women and the company is still one of the most popular fashion brands nearly a century later. From shoes and skirts for women to trousers and T-shirts for both genders, Hugo Boss clothing brings comfort and style to everyday apparel. Perhaps one of the most popular Hugo Boss apparel item is the T-shirt. Learn what to look for in Hugo Boss T-shirts so you get the perfect combination of class and casual.
Hugo Boss Layering Shirts
Choose soft cotton materials in plain solid colours to wear under other Hugo Boss clothing items, including sweaters, blazers, and button down tops. Hugo Boss undershirt T-shirts also work well with a pair of pyjama pants for nightwear and for lazing the day away on a relaxing Sunday. Made for both men and women, these undershirts offer the ultimate in comfort and style. Make them daily wear shirts to wear underneath tops of coarser materials. Women choose Hugo Boss layering tank tops to wear under short T-shirts, offering a contrasting look.
Hugo Boss Women's T-shirts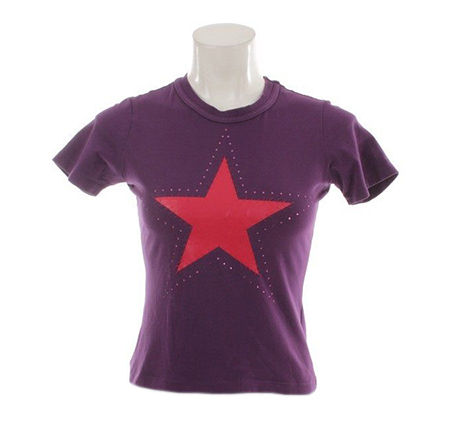 Fitted and flexible, Hugo Boss women's T-shirts offer a casual femininity in a variety of styles. You can choose from V-neck striped shirts, scoop neck shirts with three-quarter sleeves, and solid-coloured stretch T-shirts with gathers at the neckline. Simple long sleeve T-shirts work with women's jeans, skirts and khakis. Choose Hugo Boss women's T-shirts from the Orange line that offers decorative graphics to spice things up a bit. The company also makes Orange line tank tops featuring the phrase "It's an orange thing." However, not all Orange line shirts actually come in the colour orange.
Hugo Boss Graphic Men's T-shirts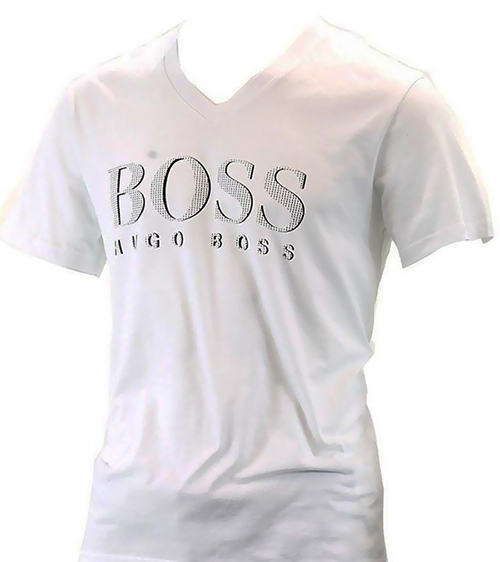 Featuring bold and bright colours, as well as subdued shades, Hugo Boss graphic men's T-shirts come in V-neck and scoop neck styles and many feature guitars and other rock symbols. The Hugo Boss logo in a number of variations also makes its way onto these graphic T-shirts, including tops from the Orange collection. Wear these shirts with jeans and khakis, as well as shorts when the weather is warm. Popular colours include orange, grey, black, navy blue, and seafoam green.
Hugo Boss Solid Men's T-shirts
When you choose solid colours, mixing and matching tops and bottoms is easy. Pick from plain black or blue, as well as long sleeve fitted T-shirts that keep you warm in the autumn and winter. You can also find scoop neck and V-neck styles, and for a little something extra, don a Hugo Boss T-shirt with a faux leather pocket. Wear these T-shirt with jeans, with a blazer over them for a weekend dressy look, or just around the house when comfort is key.
Buying Pre-Owned Hugo Boss T-Shirts
When buying used fashion picks such as Hugo Boss T-shirts on eBay, ensure you consider the condition of the product. While buying second hand will be much cheaper, be careful that when buying a used t-shirt, the quality is up to your standards.