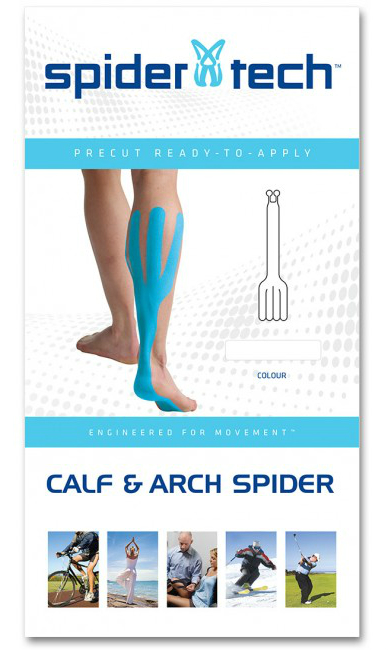 eBay is a great place to buy sporting goods and accessories like kinesiology tape. Also known as elastic therapeutic tape, kinesiology tape is an accessory that can be used in a wide range of sports and activities. Kinesiology tape appeared in both the 2008 Beijing and the London 2012 summer Olympics, offering athletes relief from their sporting injuries.
The purpose of this guide is to inform the reader all about kinesiology tape and how to purchase it from eBay.
eBay is a renowned auction-based website that is known in the field of Internet shopping for its competitive pricing and flexible payment options. Besides its hugely popular auction format, eBay also offers its customers the chance to purchase their sought-after products immediately with its 'Buy It Now' function.
Kinesiology Tape
Kinesiology tape (also known as elastic therapeutic tape) is an elastic cotton strip with a heat activated acrylic adhesive that is used for treating a variety of physical disorders including the treatment of athletic injuries.
Kinesiology tape is specifically designed to imitate human skin. It has a similar thickness and elasticity of skin, as it can be stretched 30-40% of its resting length.
Kinesiology tape allows a much larger range of motion than the conventional white-coloured athletic tape, and it can also be left on a lot longer meaning less frequent reapplication of the tape. Kinesiology tape is latex-free and the cotton fibres within it encourage evaporation (reducing the drying time) meaning that the tape can be worn for up to four days.
It has been suggested that some of the benefits that kinesiology tape provides includes:
Muscle facilitation
Proprioceptive facilitation
Improvement of lymphatic drainage (swelling) and blood flow
Reduced muscle fatigue
Reduced delayed-onset muscle soreness
Pain inhibition
Enhanced healing (such as reduced edema)
There are also a couple of theoretical benefits of kinesiology tape (that are yet to be tested) including:
Correcting the alignment of weak muscles and facilitating joint motion (thanks to the 'recoiling' properties of the tape)
Lifting the skin (which increases the space below it) and increasing the blood flow and circulation of lymphatic fluids.
Besides its sports and physiotherapy uses, kinesiology tape can be used for a whole range of other therapies, including massage therapy, cryotherapy, hydrotherapy and electrical stimulation.
Although there are no physical differences between the coloured tapes, kinesiology tape is used as part of colour therapy in Japan. Beige is the most popular colour for oedema taping (swelling) and black, blue and pink are the most popular colours for physiotherapy and sports taping.
A Brief History of Kinesiology Tape
Kinesiology tape was developed by Dr. Kenzo Kase in Japan more than 30 years ago. Dr. Kase began searching for a sports taping method that would assist in the healing of traumatised muscles and tissue. He examined standard taping techniques (such as athletic strapping and taping) and concluded that whilst they did provide some much needed muscle and joint support, they inhibited and therefore reduced the range of motion. Dr. Kase also found that these traditional strapping methods did not support the fascia, and in certain cases actually inhibited the healing process of the traumatised tissue.
So in 1973, Dr. Kase set about developing a therapeutic tape and technique that would support muscles and joints whilst still permitting a full range of motion. After two years of research and development, Dr. Kase developed kinesiology tape and that particular kinesiology taping technique that is used today.
Although the elastic tape was first introduced to the world during the 1988 Seoul Olympics, it was not until 2004 that the UK saw the official introduction of kinesiology taping.
How to Apply Kinesiology Tape
The properties of kinesiology tape means that it can be stretched up to 120-140% of its normal length. This means that when the tape is applied to a person, it can be stretched at a greater length than normal, as it will retreat after it is applied. As a result, this creates a pulling sensation on the muscle or skin that it is applied to.
Applying kinesiology tape is generally completed in three typical shapes or techniques:
An 'I' shape is used for small or linear locations i.e. the teres minor.
A 'Y' shape is used for larger muscles i.e. the deltoids.
An 'X' shape is used for large and long muscles i.e. the biceps femoris
The tape should be applied one hour before playing sport or showering in order for the adhesive to adhere correctly. Skin should be clean and free from lotions, oil and water/sweat
Kinesiology tape is applied with the affected joint or muscle in a stretched position, taping from the insertion point to the origin of the muscle. Once it is applied, its acrylic adhesive should be rubbed to become activated, giving it traction with the skin (never under any circumstance use a hair dryer to dry the adhesive).
During the application process, avoid over-stretching the tape as a loose fit may lead to irritated skin.
Why Purchase Kinesiology Tape?
Kinesiology tape can be used to provide comfort and relief during a whole range of sports and activities from running and cycling to weightlifting and playing team sports, such as basketball or football.
Besides its wide range of uses and the advantages it provides for muscle and tissue health, kinesiology tape has an abundance of great benefits, including:
Cost Effective - Unlike other sports tape, kinesiology tape offers between 6 and 10 applications per roll.
Long lasting - Kinesiology tape can be used for as many as three to five days.
Choice Over Tape Format – On a roll or pre-cut? Whatever suits you best, the choice is yours.
Immediate Results - Those with minor injuries can notice the difference straight after putting the tape on.
Personalised - Kinesiology tape comes in many different colours, so you can choose tape in your favourite colour or the colour of your team's uniform.
Medical Grade Product - Unlike many other low quality athlete tapes, Kinesiology tape is a medical grade product.
Simple Application - Quick, easy and, more importantly, painless to put on.
Even the Best Use It - Kinesiology tape is not only the people's choice, it is the choice of the world's top athletes, sportsmen and sportswomen.
Conclusion
There are many factors to take into account and issues to consider when purchasing kinesiology tape. However, with the important information and crucial considerations outlined within this guide, coupled with eBay's easy to use website and great customer service, buying kinesiology tape is quick and easy.
The right kinesiology tape, which is suited to a buyer's anatomy and sporting life, will provide them with great comfort and support when active for many years to come.
This guide has provided many useful hints, tips, pieces of information and advice about purchasing kinesiology tape and what to look out for when buying these sporting products and accessories.