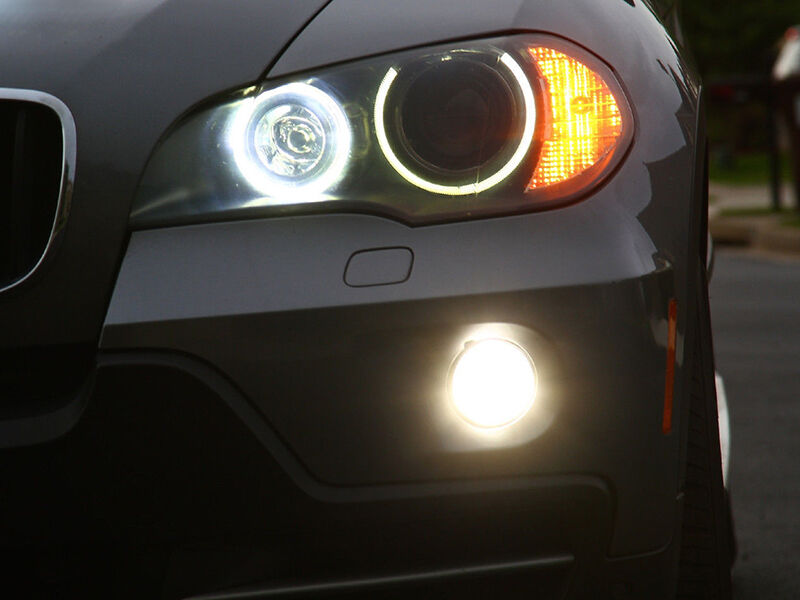 Angel eyes make for attractive and functional vehicle headlighting, whether it be for practical lighting purposes or for aesthetic purposes. Angel eyes kits are commonly found on BMW cars, but are also adaptable for other car makes and models. Angel eyes kits are available in halogen, xenon, and LED bulbs, with different colour options. When buying a kit, everything necessary is included.
About LED Angel Eyes Kits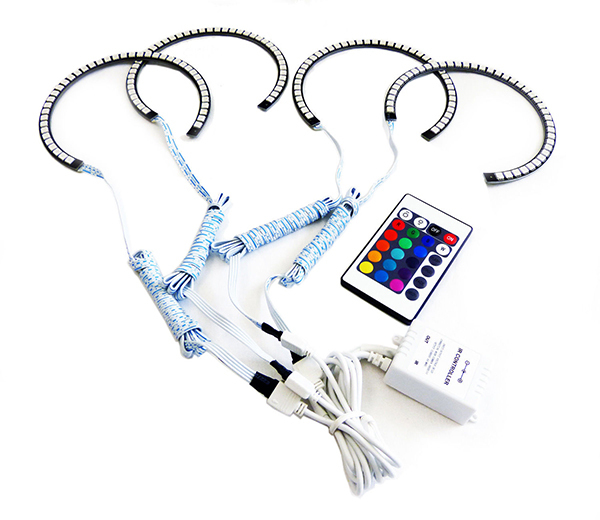 LED angel eyes are a string of tiny round globes shaped in a circle that give an attractive halo effect to a car's front headlights. Standard LED angel eyes kits come with two angel eye rings, an appropriate power supply, a DC connector jack, and an RGB colour control box for those that allow for different colour settings. Relatively easy to install, some people like to install angel eyes themselves, while others prefer to get a mechanic to install them. Not all angel eyes kits are compatible with every make and model of car, so it pays to know exactly what model car the lights are being installed into.
Halogen Angel Eyes Kits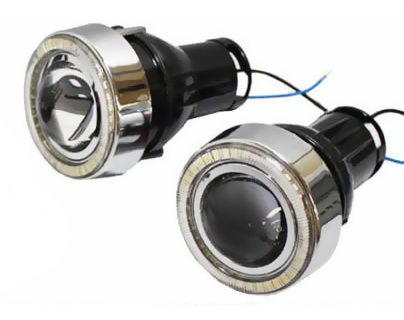 Halogen headlight bulbs are the most popular type of headlamp. Readily available, fairly inexpensive, and with a long bulb life, halogen angel eyes kits create radiant light, but also create a lot of heat. In today's energy-conscious world, many are looking for other alternatives that use less power to run.
Xenon Angel Eyes Kits
Xenon headlight bulbs are more energy efficient, have a longer lifetime, and create a more powerful vibrant light than halogen bulbs. Giving better visibility for the driver and using less power to run, many are opting for xenon angel eyes kits over halogen, even though they are more expensive to buy.
LED Angel Eyes Kits
LED angel eye kits are an alternative option when looking at angel eye headlights. LED lights are becoming even more popular than halogen and xenon lights as they have very little energy consumption and they are small, allowing for varied and unique shapes and styles.
Angel Eye Kit Colour Options
Angel eye kits are available in vibrant white lights, softer amber lights, and cool blue colours. LUX Angel Eyes offer their LUX H8 V4 kit. This unique headlight kit allows the driver to colour adjust the lights, from a white light through to a cool blue light, depending on the driving conditions and the personal taste of the driver. The H8 V4 kit allows for nine different colour settings.