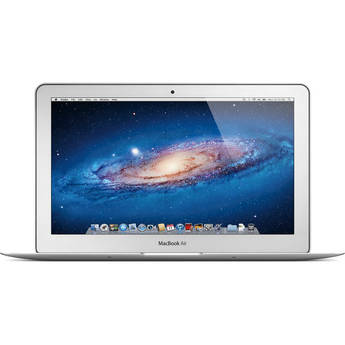 Laptops and computers are large investments, which is why many people choose to make repairs to a computer when it breaks rather than purchase a new one. This is true in the case of a laptop screen or LCD panel as well. Unfortunately, buying a new screen for a laptop is not as simple as buying one for a desktop computer. Because of this, it is important for the user to determine if the laptop screen really needs to be replaced or if there is another issue with the computer that could be the cause of the malfunctioning screen. If a new screen is required, the shopper needs to find a screen that is the right type, size, aspect ratio, and brand to fit the original laptop computer. To find a large selection of laptop screens and LCD panels of all types and prices, a shopper should consider shopping on eBay.
Determine If the Laptop Screen Needs to be Replaced
Many reasons exist as to why a laptop screen needs to be replaced. It may have stopped working for no apparent reason, or it may have been damaged. Before spending money on a laptop screen or LCD panel, it is important for shoppers to first determine if the screen needs to be replaced or if there is another issue with the computer. The first step is to determine how the screen was damaged. If it has scratches that are affecting the view, then the problem may be obvious.
If the laptop was dropped and the screen no longer switches on, then the screen itself may or may not be the issue. The user should try to turn the screen on. If some images appear on the screen, then it is likely that it is the only issue. If loud or strange noises come from the computer when it boots up, then it should be turned off immediately. The screen may need to be replaced, but there are also larger issues with the computer that need to be addressed.
Search for Laptop Screens and LCD Panels on eBay
Once a shopper has determined that the screen needs to be replaced on the laptop, he or she can find what they are looking for on eBay. A user begins by using the basic search function. To do this, the shopper enters keywords that describe the screen that he or she is looking for into the search bar. Once the initial results are returned, the shopper can begin narrowing down the search results even further by selecting different options that apply.
Display Technology
Laptop monitors used LCD technology. It is this display technology that allows laptop screen to be so thin. Older desktop monitors used cathode ray tube displays, which made them large, bulky, and heavy. While laptops all use LCD technology, there are a few different types of LCD screens to choose from. The types of screens are described in the table below.
| Type of Screen | Description |
| --- | --- |
| Transmissive | Most commonly used LCD screen; high quality and affordable price; hard to see in sunlight and under bright lights |
| Reflective | Similar to transmissive screens; have a reflective coating to make them easier to see in bright lights; have a dim appearance indoors |
| Transflective | Hybrid of transmissive and reflective screens; easy to see both indoors and out; more expensive than the other two |
| Backlit LED | Use LED lights to backlight the display; allow for brighter, thinner screens that use less battery power; more expensive than traditional LCD screens |
On eBay, shoppers have the ability to refine their search results based on the type of display they are looking for. Most LCD panels and laptop screens are of the transmissive and reflective varieties. The other two provide higher quality displays, but they also come with higher price tags.
Screen Size
Screen size is particularly important when shopping for a laptop screen. Unlike with a desktop computer, shoppers cannot upgrade or downgrade the size of the screen. Since the rest of the laptop is designed to be a certain size, the screen must fit the dimensions of the laptop. Shoppers can easily narrow the results by selecting the screen that fits their computers. Doing this removes all other sizes from the results page so that shoppers do not have to spend time weeding through listings for screens that do not meet their needs.
Aspect Ratio
In addition to size, eBay shoppers can also sort the results based on aspect ratio. Just like with television screens, shoppers can decide between standard and widescreen. An aspect ratio of 4:3 is standard size, but many newer laptops use the 16:9 aspect ratio. A widescreen display reflects the natural field of view and makes it easier to see more of the picture when viewing movies on a laptop.
Brand
Shoppers on eBay can also shop for laptop screens by brand. Shopping for a screen that is the same brand as the one that is being replaced ensures that it is compatible with the computer. Shopping by brand also makes it easier to find the screen that a shopper needs. Selecting one brand removes all other listings from the results to make listings easier to sort through.
Choosing a Laptop Screen or LCD Panel
Once the shopper has chosen a type of laptop screen or LCD panel, he or she can further narrow down the results by selecting the price, condition, and delivery options that best fit within his or her means. When sorting through these different criteria, it is important to keep a few things in mind.
Price
Shoppers should specify a price range while shopping. The prices of laptop screens and LCD panels vary considerably, and it can take a lot of time trying to sort through screens that are not within their means. In addition to a maximum price, it is also important to specify a minimum price. This ensures that all irrelevant items are excluded from the list, such as parts for an LCD screen. It also helps to weed out the broken and damaged screens from the list. To get a good idea of how much to spend on a laptop screen, a shopper should take the time to research the prices of new screens to ensure that he or she is getting a good deal.
Condition
Laptop screens and LCD panels are available in new, used, refurbished, and not working conditions. Many of the lowest prices can be found in the listings for used and refurbished models. New laptop screens are likely to be in the best condition, but these screen have the highest price tags. Screens that are not working are usually sold for parts. A person who knows how to fix a laptop may purchase these for parts as inexpensive replacement parts
Delivery Options
One of the biggest advantages to shopping on eBay is that shoppers have the ability to choose their delivery methods and how much they are willing to pay for postage and packaging. Many sellers offer free postage and packaging to save buyers even more money. Usually this is just standard post and can take several days or several weeks for the merchandise to arrive. A person who is not in a hurry to receive the laptop screen may prefer this option. Other sellers offer express delivery for buyers who are willing to pay more. Another option is local pickup. Shoppers can sort the listings by postcode to find screens that are being sold nearby. If the seller agrees, then once the screen is paid for the buyer can pick up the screen in person.
Find a Seller
Once the listings have been sorted and shoppers have narrowed them down to a few they are interested in, then they can compare sellers to find a seller to do business with. Each listing provides a little bit of information about the seller. A shopper can see the seller's name, number of transactions completed, and percentage of positive transactions. Additionally, shoppers can click through to see comments left by previous buyers. This information gives the shopper a good idea about the seller's reputation so that he or she can make an informed decision about which seller to do business with.
Conclusion
Without a screen, a laptop would be nonfunctional. Users would not be able to see what is going on with the computer or enjoy movies, pictures, or other content. If a laptop screen is broken, then there is no need to replace the entire computer. The screen itself can be replaced for a lower cost so that users do not have to transfer all of the information and data from one computer to another. Unfortunately, shopping for a laptop screen is not as simple as shopping for a new monitor for a desktop computer. Shoppers cannot just choose any screen, plug it in, and expect it to work. Instead, a shopper must find a screen that is compatible with his or her laptop and is the right size and brand as well. When shoppers use eBay, finding replacement parts for a laptop is simple. This large online marketplace has thousands of laptop screens and LCD panels to choose from at prices that fit into anyone's budget.