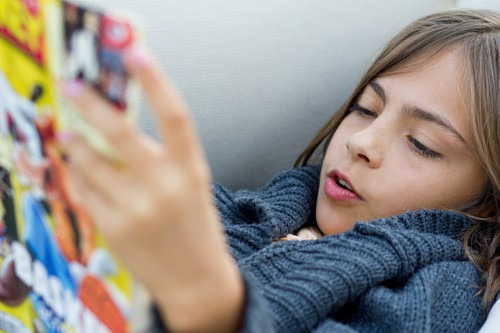 The official publication of Lego is known as Lego Club Magazine, released bi-monthly in the UK. Its former names included 'Bricks 'n Pieces' and 'Lego Mania Magazine' until it changed to its current name in 2008. Inside the magazine are plenty of features to attract young Lego enthusiasts such as short comics, fun competitions and building instructions for certain kits.
A theme usually runs through the publication such as Star Wars or Toy Story which is featured on the front cover. This guide will give a further insight into Lego Magazines and how they can be purchased safely on eBay, a smart of way of finding previous editions that are not currently on sale.
What is Lego?
Lego is a toy designed so children can fix the separate blocks together to make structures. They are made from plastic with studs and holes in them so they can be attached and then be separated again if needed. They come in different shapes, colours and sizes along with different themes to make them more interesting to play with. For example, a Lego outer space line is available where representations of sci-fi characters and vessels can be constructed.
Types of Lego Magazine
Aswell as the main Lego Club Magazine, there are other sister publications that the company has released which may appear when coming to search on eBay. These include the BrickMaster, Bionicle and Mania magazines which may have been discontinued but still found from some second-hand sellers. Due to Lego's popularity all over the world and not just in the UK and Europe, some listings will come from the United States or Canada. There is also the Club Jr. magazine version which is aimed at children 6 years old or younger. Since May 2008 however, Lego Club Magazine has been at the main publication offering.
As noted previously, the magazine includes certain themes that feature for that edition which may relate to the toy itself. For example, an Indiana Jones based magazine may have building instructions on how to construct the actual Lego Indiana Jones box set. When coming to buy a magazine then consider if any related Lego kits are already owned or if the child it is being bought for has any certain interests such as sci-fi or history and buy the relative publication.
Using eBay to Buy a Lego Magazine
For first time users it is advisable to register on eBay by clicking on the relative link on the top of the homepage. It is completely free to do so and relatively simple to use, only a valid email address is needed to get going.
eBay is known for its auction facility where some seller's will have listed their item at a reduced starting price in the hope that sufficient interest and plenty of bids will push up the final sale amount. The Buy It Now alternative will simply allow for the user to buy the item at the advertised price, plus any costs of postage and packaging.
When coming to make a purchase then paying on eBay is safe, quick and easy. The payment options include paying by credit or debit card or sending a cheque or postal order. There is also the more common option of using Paypal, a site associated with eBay to ensure payments can be sent quickly and securely at the click of a button. Alternatively, the option may be present to simply pick the item up first-hand and pay with cash if prepared to travel to the relevant destination.
Searching on eBay for a Lego Magazine
To bring up all the relevant Lego Magazine results then a search will need to be carried out. Use the search bar on the eBay home page and type in the required search term, in this case "lego magazine."
A selection of results will appear which should then be narrowed down into the 'Books, Comics and Magazines' category. This can be chosen by clicking on the relevant link from the menu bar on the left hand side of the page.
Then select specifically for the results to only show 'magazines' by clicking the relevant option. Most of the Lego Magazines will be found under the 'Children's' section of the Subject options.
To narrow the results down even further, then review what sort of magazine is required and then select the relevant options from the same menu bar. Such preferences which can be chosen include:
Condition – Differing conditions of the magazines should have been noted by the seller. The majority of Lego magazines for sale on eBay will be second-hand so be sure to know what condition they are in. Some publications may have been worn out through time and over-use by the previous party, whereas some may still be as good as new.
Price – Buying a Lego magazine shouldn't really break the bank and they will generally all cost under £10, even for quite old collectors' editions. Results can be also sorted by lowest to highest price if looking for the best deals.
Publication Year – If looking for a Lego magazine from a specific year then this can also be selected from the preference menu. This can be useful if a specific magazine is desired yet can't be found by using the search bar. Some sellers may use certain language in their listing and make it harder to find this way.
Buying Format – Choose between using the Auction or Buy It Now buying formats. Looking at auction listings may provide the chance to purchase the magazine for a reduced price yet may take a certain amount of time to complete and is by no means guaranteed.
Location – Where the item actually is located could be another important buying consideration. Lego is popular all over the world and some magazines may have been listed from as far away as North America or Asia. If worried about having an item delivered from this far away then 'UK-only' items can be selected.
Distance – Another great tip that some eBayers neglect to consider is that a seller may only live a short distance away. In this respect it may be possible to pick up the Lego magazine first-hand and save on paying the postage costs. Reduce the distance of the item to within a few miles of the selected postcode and see if any sellers are close by.
Postage and Payment on eBay
Reading the item's description carefully to ensure it is the most suitable magazine is strongly advised, along with checking out the seller's previous eBay history. This will give much more confidence when coming to actually complete the deal. However, some buyers tend to ignore the process of how to actually pay for the item and how it will be delivered. By clicking on the desired Lego magazine and scrolling down, a tab should be visible next to the Description labelled 'Postage and Payment' – by clicking on this, more details will emerge to provide further important information.
Buying Considerations for Lego Magazines
The cost of postage should be the first detail to look out for. For a lightweight and thin magazine, postage should not really be that expensive on top of the price already paid. Take this into consideration before making a bid.
The seller's method of accepting payments is a fundamental when selecting which magazine to buy. For example, if they only accept Paypal and you are only capable of paying by cheque then this particular item won't be an option to go for. Paypal is recommended as the safest way to make a payment in most cases however.
Also look at how long the delivery will take. If the particular magazine is needed soon then it is preferable to find a seller who is offering a quick courier service. An estimated delivery date will be displayed on this page so make sure this fits in with when the magazine is needed. Also make sure someone will be able to sign for the delivery if necessary.
If something about the delivery service isn't completely satisfactory, then feel free to ask the seller if they can adjust some of the postage details. If the Lego magazine is needed quickly and the postage service is set for second class delivery, there is nothing wrong with asking them to change it to a faster courier service if an increased price is agreed.
Another smart ploy is to check for any shipping discounts that may be on offer. The vast majority of eBay sellers will provide a discount for the shipping of multiple items within the same order. So, if looking to buy more than one Lego magazine this can reduce the final cost. To do this, then click on their profile and select the 'Items for Sale' link on the left hand side of the page.
Does the seller offer a returns policy? This is a very useful bit of information to know when coming to buy any item from eBay, not just a magazine. Some people differ with their willingness to accept a return no matter what the condition of the item. It is of course more preferable to buy from a seller who will allow for returns if something is not right with the magazine when it arrives. If returns are accepted, then make sure to check the details of them.
Conclusion
To buy a Lego Magazine on eBay then be sure to have registered an account and review the buying safety guidelines before coming to make a purchase. Use the strategies as noted in this guide to search for and select the right magazine. Narrow down the desired results and check out the seller along with the payment and postage details before making a bid.