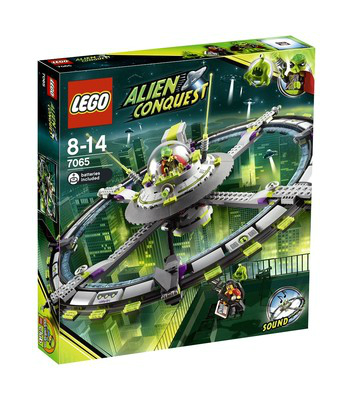 Since its first appearance in 1949, Lego has become a global phenomenon loved by children of all ages. Like so many good ideas, Lego is at heart a simple concept, involving the interlocking of bricks with which kids can build whatever their wild imaginations suggest.
As its popularity has spread around the world, so Lego has kept up with the times, introducing figures and vehicles to keep the brand up to date. While there are many sets based around themes such as Space, robots, pirates and tie-ins with many modern fantasy brands, such as Harry Potter and Spider-Man, playing with Lego toys is always designed to encourage children to learn through play and to exercise their imagination.
However, as fashions change, Lego changes with them. Children grow, of course, and leave their Lego sets behind as they seek more grown-up pursuits. This is why so many Lego products are available on eBay, where one can browse for all toys, old and new. Lego is also a good used product to buy, as it is virtually indestructible. You can find all sorts of Lego products in eBay's Toys & Hobbies section; scroll down to the Brands, where you will find Lego..
Interesting Lego Facts
The Lego story began in 1916 in Billund, Denmark, when Ole Kirk Kristiansen opened a woodworking workshop and started making wooden toys alongside furniture.
The word Lego is a contraction of the Danish phrase 'leg godt', which means 'to play well'. It was later discovered that the phrase could be loosely translated from the Latin for 'I assemble'.
As plastic became more widely available after the end of World War II, Kristiansen purchased a plastic moulding machine. Lego's first plastic toy was a truck that could be taken apart and put together again.
Lego was proud to tell its customers that there were 102,981,500 different ways to assemble just six of the eight-stud bricks. However, the company was contacted by a professor of mathematics who had used a computer to calculate that the figure was actually much higher – he told them that there were in fact 915,103,765 possible combinations.
Around 444 billion bricks, building plates, wheels and figures have been produced since the first plastic Lego toys appeared in 1949.
There are almost 3 million members worldwide of the Lego Club.
Lego is the largest tyre manufacturer on the planet, with an annual output of around 306 million units.
It is estimated that children around the world spend approximately 5 billion hours playing with Lego products every year.
For every person in the world, 62 Lego bricks have been produced.
If all of the Lego bricks produced in a year were laid end to end, they would stretch more than five times round the world.
On average, seven Lego sets are purchased every second.
To reach from Earth to the Moon, you would need to stack 40 billion Lego bricks on top of one another.
Lego toys can be bought in more than 130 countries, and 400 million children and adults will enjoy them each year.
Lego is the sixth largest toy producer in the world.
The plastic used in Lego moulds is injected at a pressure of between 25 and 150 tons – the exacting standards of the Lego production process mean that just 18 components from each one million produced are rejected as failing to meet the high standards.
The Building Blocks
If you are looking on eBay for your child's first Lego set, it is worth considering Duplo, designed for smaller hands to hold more easily. In fact, the name Duplo comes from the word 'double', as each piece is exactly twice the size as original Lego bricks. Duplo has stayed up to date, too, and there are many figures and settings from which to choose. For a first Duplo set, you may want to choose basic assortments of building plates and bricks. Even these basic components will fire any child's imagination, before you browse eBay to add figures, animals, vehicles and settings.
Moving Up with Lego
As your child grows, he or she will become better able to handle regular-sized Lego bricks and other components, and will become proficient at building structures from his or her imagination. Again, it is a sensible idea to have a basic set of bases and bricks to which you can add ready-made figures. A variety of different-sized bases, bricks, wheels and other pieces will allow children to realise anything in their imaginations. Some sellers even offer their unwanted Lego by weight. Buying Lego on eBay is affordable and allows you to shop for the basics as well as larger sets such as Hogwarts Castle.
Stand-alone Projects
The huge variety of Lego products available means that sometimes children don't have to stretch their imaginations quite so much. Stand-alone projects, such as the Star Wars AT-AT Walker,, or the Lego Technic Tow Truck allow young builders to construct a model and send it off on adventures once it is complete.
Other Lego Toys and Games
As the use of Lego has grown around the world, it has diversified. No longer producing just building components, Lego has introduced videos and computer games, teaming up with big names such as Star Wars, Harry Potter and SpongeBob Squarepants.
Bionicle
The Bionicle line was launched in December 2000 as a science fantasy story on the Internet. Real-life figures soon followed and the Bionicle brand became a massive success. This was timely, as the company was experiencing a downturn in its fortunes, but Bionicle, with a story appearing in movies, comics and books, revitalised the company and became Lego's biggest-selling product of 2003. Production of Bionicle figures finished in 2010, replaced by Hero Factory. Subsequently, Bionicle figures and accessories have become highly sought-after on eBay and remain popular with both adults and children.
Lego Friends
The Lego Friends range is aimed at young girls and many toys and figures appear regularly for sale on eBay. It replaced earlier products such as Lego Belville and Homemaker, which have become collectors' items and are highly prized. The five main characters/figures in the Friends range are:
Andrea, a musician and songwriter who also loves cooking.
Mia, a vegetarian who spends much of her time caring for animals.
Olivia, an environmentally aware character who enjoys the outdoor life.
Stephanie, a writer of stories who loves organising and attending parties.
Emma, a fan of fashion, making jewellery and makeovers.
Legends of Chima
The Legends of Chima range was launched in 2013 and immediately became popular. It is set in the Land of Chima, where ten animal tribes such as Lions, Crocodiles and Bears live at a time of war. At first, nine different sets were released and due to the range's popularity, each new addition was in great demand on eBay. The Legends of Chima brand has also been used for an animated TV series and three video games. In a diversion from previous Lego themes, Legends of Chima does not feature humans or robots, but has an animal motif throughout.
Lego Town and Lego City
Lego Town dates from the 1970s and the range of figures and buildings reflects life in a busy town, with garages, a bus station, police and a mail van all going about their daily business. The emphasis is on activity, developed further with the introduction of Lego City in 2013, which promised more action with sets such as High Speed Chase, Museum Break-in and Fire Helicopter. Lego City has proved to be one of the most popular Lego searches on eBay.
Collectors' Items
Adults who grew up with Lego often remember the enjoyment they had as children, or the fashions of the day. That is why Lego collectors' items are still so popular with adults. Some people love to collect the models of their childhood, such as Star Wars, Teenage Mutant Ninja Turtles and Batman sets and figures. As today's children grow into adulthood, it is reasonable to assume that some of them will be browsing eBay for Harry Potter Lego toys. Some models were only released as special or limited editions and these are understandably much sought-after on eBay.
This nostalgic aspect of Lego is seen in the busy buying activities on eBay for older Lego toys. There is even a group called Adult Fans of Lego (AFOL) and Lego has reintroduced some previously discontinued models to appeal to this age group.
Legoland
In addition to its wide range of toys, enthusiasts can now enjoy Legoland in six locations around the world:
Billund, Denmark
Nusajaya, Malaysia
Günzburg, Germany
Winter Haven, Florida, USA,
Carlsbad, California, USA
Windsor, England.
The first Legoland park to open was that built in 1968 in the company's home of Billund. The park was built from more than 50 million Lego bricks. All the parks are divided into zones, such as Duplo Land, Imagination Center and Lego City. Tickets to all of these attractions are available at affordable prices on eBay. Since their launch, Legoland parks have become incredibly popular and now rank as the number one visitor attraction in Europe, and number two in the world, with 46 million visitors annually.
Buying Lego on eBay
You can find Lego products on eBay in the Toys & Hobbies section, or by simply typing Lego into the search field. Once you have found a product you like, you can start bidding, but it is always worth taking sensible precautions before you decide to buy.
Read the description. Read carefully details of the listing. Sometimes, an item's headline description may unintentionally mislead, so make sure that the listing's title accurately matches what is being offered.
Shipping price. Be sure to factor in shipping and delivery charges for an item to calculate correctly its final price.
Ask seller a question. If you are unsure of something about the item or its description, it will do no harm to click on 'Ask seller a question' to clarify.
Check out the seller. Look at the seller's history and reviews and their Positive Feedback score. Some sellers trade on eBay as a full-time job, while for others it may be their first sale, so there is no need to be prejudiced if a seller doesn't have a lot of feedback.
Keeping your money safe. You will never need to disclose your bank details to any eBay seller; PayPal is a proven safe way to send and receive money over the Internet. Visit eBay's Security & Resolution Center to see how to stay safe and buy with confidence.
Once you've found a model that interests you, you can either make a bid for it or look for the 'Buy it now' price and purchase it straight away.