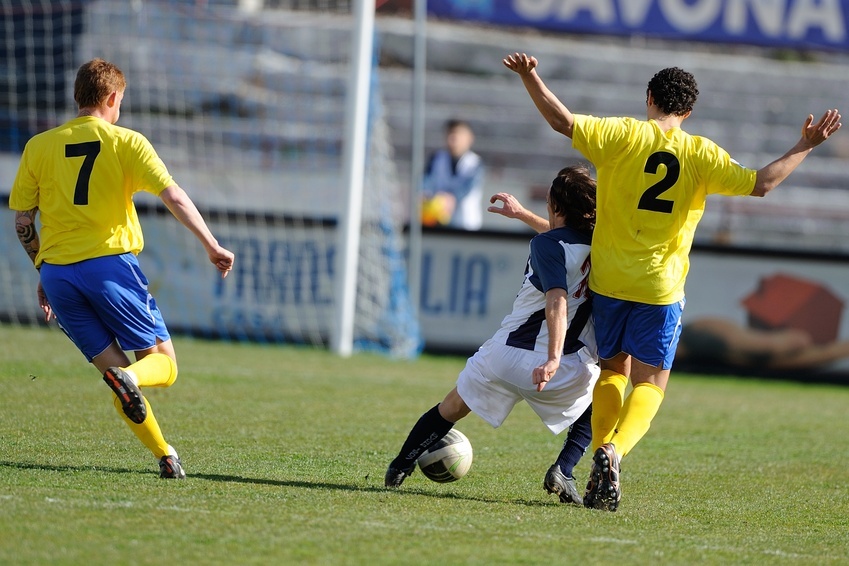 The Liverpool Football Club has held the title of the most-winning English football club in terms of European cups. Nicknamed "The Reds", the team is also one of the oldest. The Liverpool Football Club was originally founded in 1892. The home venue for the Liverpool Football Club is Anfield Football Stadium. Visitors to the stadium are provided plenty of fun opportunities, apart from seeing an incredible match. Some are even able to tour the stadium, seeing special behind-the-scenes areas.
There are different types of tickets available for Anfield Road matches. From special prices for juniors to VIP passes, the experience of watching the Liverpool Football Club in action is a highly personal one. However, tickets for the club's games go fast. In fact, there is often a waiting list for certain types of ticket. Many sponsors of the Liverpool Football Club have been able to acquire excellent seats by purchasing tickets through eBay.. The online site offers sports events tickets of many kinds from sellers all over the world. By being aware of tips on using the website effectively, one can easily acquire tickets to a Liverpool Football game through eBay.
Types of Liverpool Football Club Tickets on eBay
Multiple types of Liverpool Football Club tickets are available to fans. Selecting the right ticket, as well as the right seat, is an important part of the experience. eBay can be a great place to find tickets. Often, sponsors who have had a change of schedule sell unneeded tickets on eBay to recoup their money. Since some tickets come with specifications, it is important to understand the different types of ticket available. The following chart indicates the ticket options commonly offered.
| Special Ticket Type | Specifications |
| --- | --- |
| Hospitality | VIP pass to the match; guests are able to select special hospitality accommodations, including gourmet meals and special seating |
| Season Tickets | A ticket package including multiple matches at a discounted price |
| Disabled | For individuals who are ambulatory or otherwise disabled; includes a free personal assistant ticket |
| Junior | For children under the age of 17 years |
| Over 65 | For adults who are over the age of 65 |
| Family Area | Tickets specifically for the Anfield family area; adults purchasing seats in this area must be accompanied by a junior |
When purchasing a ticket on eBay, it is important to make sure it fits all the necessary criteria. If information related to the ticket is not provided on the ticket listing, the prospective buyer is well advised to communicate with the seller and ask for more information.
Though almost anyone can obtain access with the purchase of full-price traditional adult tickets, special priced tickets and access to unique areas require that the criteria mentioned above be met. Individuals who purchase age-specific tickets, such as the junior or over 65 tickets, may be required to show proof of age if there is any question upon arrival at Anfield Stadium.
Ticket Seating Areas at Anfield Stadium
There are four seating areas or stands at Anfield Stadium. Before purchasing tickets, it is a good idea to refer to the seating guide that is available on the Anfield Stadium website. The primary areas include the Kop, Main Stand, Anfield Road, and the Centenary. All of these stands have a rich and exciting history. Guests can revel in the thrill of knowing they may be enjoying a match from the same place their great grandfather once did. Tickets include a specific seat as well as the name of the stand where the seat can be found. Many Liverpool sponsors prefer one specific stand to another. For others, the simple thrill of obtaining one of these highly sought-after tickets is satisfactory enough, regardless of the area they end up in.
Kop
The Kop stand runs along Walton Breck Road. Originally known as the Spion Kop, this stand was created in 1906 as a reward for fans, following the club's second league championship win. The area was named after a hill in South Africa where many soldiers lost their lives in battle in 1900.
Since originally being built, the Kop has gone through many changes. At one time, it featured an extended base and a roof. It could once hold up to 30,000 fans. As of 1994, the Kop no longer features standing areas, but instead offers seated viewing only. Some of the seats located in the upper corner areas of the Kop have restricted or semi-restricted viewing. Though safety requirements decreased the seating capacity for the Kop, it is still among the larger single-tier structures in Britain.
Main Stand
The Main Stand was originally built in 1906 to serve as a 3,000 seater grandstand, but it has been substantially renovated over time. It is the oldest structure at Anfield that is still standing. Within the stand is the team's changing and boot room. The press box, paddock, director's box, and a large number of disabled seating positions are also located within the Main Stand at Anfield.
Anfield Road
The Anfield Road stand is opposite the Kop. This end was originally developed in 1903, though the original building no longer remains. In 1965, the area was turned into a large standing section. Today, the Anfield Road Stand, like all of the stadium, features seating for all the guests. The "away" section is located at the ground level of this two-tier end.
This is also home of the Anfield Family Zone, a safe seating haven designed for juniors and their chaperones. Adults may not sit in the Anfield Family Zone area without an accompanying child.
Centenary Road
The Centenary Stand was once known as the Kemlyn Road End. A second tier as well as multiple new seats were added in 1992 in honour of the club's 100-year anniversary. At this time, it was renamed to pay homage to the centennial achievement and became the end where executive boxes and function suites are contained.
Family Park
Anfield Stadium offers a special attraction for family sponsors of the Liverpool Football Club. Located along Anfield Road, the Anfield Family Park opens three hours before games on match day. The park is free to those who show up at the gate presenting a match day ticket. Inside the park, patrons find a number of exciting activities including face painting, games, and Liverpool's mascot, Mighty Red. This is a great place to bring kids of all ages before the game. With so many fun events in honor of The Reds, the excitement and anticipation is palpable.
Guests with young children may also be interested in purchasing tickets to the Family Zone area of the stadium. Located in the Anfield Road Stand, this area is designed specifically to keep spirits high and youngsters entertained throughout a match.
Buying Liverpool Football Club Tickets on eBay
To find tickets on eBay for Liverpool Football Club matches, try typing in simple related key terms in the eBay search bar. For example, in this instance, you may try something like "Liverpool Football Club" or "football tickets&". The more specific a search term is, the more narrow the listings you see. For this reason, it is often a good idea to begin with more general terms, for which multiple results are likely to result. Use eBay refinement options to narrow the listings to a more reasonable number, making it easier to find just the right tickets for your needs.
Estimating Price of Shipping
It is important for eBay shoppers to determine the total estimate of their tickets before making a purchase. This should include not only the final price of the listing, but also the estimated shipping and handling costs. Some sellers provide free shipping, while others charge these fees in addition to the ticket price. If you are unsure of a seller's intentions regarding shipping costs, be sure to send the seller a message inquiring further. It is important to ensure that the total price of a ticket is well within budget before making a commitment to purchase through eBay.
Reviewing Seller Feedback Profiles
Every eBay seller has a feedback profile. The profile not only provides information regarding client contact and history, but it also serves as an ongoing reference sheet. As transactions occur, buyers are encouraged to leave feedback and ratings for one another. This provides vital information for future consumers before they make purchases on eBay.
While checking seller feedback profiles, you can also review other items that are available through the same seller. This may lead to some great finds, as many sellers seem to stick to certain product categories. You might also find tickets to another upcoming sport event of interest.
Conclusion
For well over 100 years, fans from all over the United Kingdom have delighted in an opportunity to see the Liverpool Football Club in action. Thanks to sites like eBay, it has become increasingly easy to ascertain match day tickets for Liverpool and competitors, despite constant sellouts and a waiting list. The online selection of tickets is usually quite comprehensive, even during peak season games. With vigilance and care, many consumers can obtain the exact set of tickets they need for the entire family to enjoy a lovely match day extravaganza.
Viewing matches at the Liverpool Football Club's home stadium on Anfield Road has been a tradition in many families for generations. New additions, like the Centenary Stand and family park, make the trip to Anfield even more exciting. No trip to Liverpool can be complete without a day in the stands, watching this renowned football club deliver a great match.