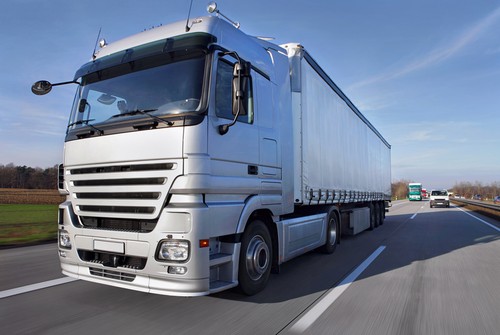 Lorry drivers know that no matter how well-maintained a lorry is, sooner or later, some parts wear out and need replacing. If one is not a mechanic, lorry expert, or restoration enthusiast who wants to build a lorry from scratch, then the thought of shopping for lorry parts might be intimidating, whether they need the part as a replacement, modification or enhancement of parts by upgrading to better and accessorising the lorry or just simply to have a spare part for emergencies. Fortunately, there is a lot of information on hand for anyone looking to buy lorry parts, helping one to understand the different types of lorry parts and how to choose the one that he or she needs without breaking the bank. Well-informed shoppers can hunt for new and used lorry parts on the world's largest auction site eBay, where the diversity, lower prices, and ease of shopping saves them time otherwise wasted running off to search every time they need to buy a lorry part.
Researching Lorry Parts
An inexperienced shopper who spends a bit of time researching lorry parts can easily become a knowledgeable buyer, even with a quick visit to an auto shop. UK truckfests have a treasure of facts, tips, and buying advice for consumers, as well as great eye candy for lorry drivers. Additionally, many customers rate and review lorry parts online, offering an in-depth analysis of the good and bad and recommendations for better items if those are not on par, while forums for lorry drivers and owners abound in answers and direction. Manufacturer websites have product information with descriptions about the products and their features and benefits.
Once a consumer knows all he or she can about the type of lorry part he or she is looking for, the next step is to consider the price and condition of the item and manufacturer of the lorry part they require for effective shopping. Also to consider is the case for buying used lorry parts, which, with selective shopping, are surprisingly good enough and generally cost 50 per cent less than new parts.
Types
There are dozens of different types of lorry parts which are easily categorised into six broad types: engines and their components, cooling and AC, lights, steering, and windows and wipers. Engines and components are the heart of the lorry and include the engine assemblies and the transmission assemblies, the accessory belt, piston, and the crankshaft. The cooling, AC and heating category groups air cleaners, condensers, radiators, evaporators, cooling fans, and fan clutches together for the system that either heats or cools the interior of the lorry or the engine. Cooling gets rid of excess heat that overheats the engine and causes damages and failure in cracks and warping. Lights include the front and rear, parking, tail lamps, the lorry's registration plate lamp, fog lamps, and the lights that light up the engine bay. Steering wheels control the lorry and the steering system includes the wheels, spokes, and steering column. Windows and wipers, windshields, and window seals help bring the light into the lorry's cab, the enclosed space where the driver sits, and also keeps the sun, rain, and dust out of the lorry. Without wipers, no lorry driver can drive in rain, sleet, or snow.
Price and Condition
Premium lorry parts always cost more than ordinary parts because of their improved engineering and exceptional standards of quality. Such products have a reputation that guarantees durability and superior performance. Less expensive, lesser-quality items are initially easy on the pocket, but the buyers might end up replacing the lorry part more often than if they had opted for the better quality parts. While new lorry parts have a heftier price tag, many buyers insist on first-buyer status and the untouched quality of new items. New parts last longer, too, when matched against used items. On the other hand, used lorry parts cost a fraction of the price of new ones, sometimes up to 50 per cent less, and are more easily available because the number of used lorry parts sellers is far greater than that of new lorry parts dealers.
The Case for Used Lorry Parts
Those who know their lorry well, such as mechanics who install and repair lorry parts, laud the increasing interest and demand for used lorry parts in the market. Junk yards and dismantlers buy wrecked lorries at throwaway prices and still profit from selling off many functional parts off at irresistibly low prices. This is also another way in which savvy lorry owners can benefit from selling off their wrecks to recyclers rather than writing it off completely.
Besides getting good value for their money, consumers who buy used lorry parts cut down on pollution from the manufacture of new lorry parts, thus keeping the landfills empty. It is cost-effective because of the bargain prices for the same quality product; many items come with warranties attached to guarantee this. This is the cheapest option available for budget-constrained consumers who do not want to settle for items of a quality that they find unsatisfactory. There are many used lorry part sellers online with a satisfactory range of lorry parts, and some offer huge discounts.
Manufacturer
Anyone looking for lorry parts must have the name of the manufacturer, model number, year of production, and lorry part before beginning to shop for that part. Established brands like Scania, Renault, Volvo, Bedford, DAF, Mercedes Benz, and Iveco manufacture many of the lorry parts on the market, with the manufacturer websites a treasure trove of information for specific products. Buying a lorry part without paying attention to the model number might result in incompatibility and the frustrating expense of having to buy yet another lorry part. Consumers with only a vague understanding of the components of their lorry should always contact the lorry manufacturer or lorry part dealer for information. It is wiser to ask questions than waste time, money, and energy buying a lorry part that is not well suited to the lorry.
The eBay Buying Process
Most of the listings on eBay have large images and a zoom function for even closer inspection of items. With the eBay Top-Rated Sellers, a consumer can quickly find top-notch items with a service to match. These sellers are reputable and guarantee fast shipping and items that arrive as described in their listing, down to the last scratch. Buying on eBay is quick and safe with the secure and preferred payment system, PayPal, which conceals the buyer's details during transactions. Shipping is always fast, some sellers offering same-day shipping or free shipping on select items to sweeten the deal.
How to Buy Lorry Parts on eBay
Key in the manufacturer, model, year, and specific lorry part on the eBay home page or any other page using the search bar to find parts of every type, assembly, price, and design. Alternatively, you can search with 'lorry parts' if you do not have an idea of exactly what you are looking for, then further filter the results to what you want. A convenient tool is the suggested searches where eBay recommends other items based on your keywords.
Look at listings of interest, particularly where the sellers offer return and refunds within a set time period, so that after you receive your lorry part you can check again for signs of wear that you do not find acceptable. Check that the manufacturer, model number, and year match with what you are looking for. Check the condition of the lorry part using the description and photos provided, as it must be good enough to function properly, and be sure to ask the seller if you have any further questions or need clarification. Even if they do not respond immediately, it is good to wait for clarifications before going ahead and buying the item. Always ask about the delivery time and read all the feedback on the seller's profile to see what other buyers have to say about their services before buying the item.
Conclusion
Lorry parts are a massive collection of everything above and below the lorry's hood and include the engine, bumpers, headlights, mirrors, axle shafts, rims, wipers, lights, and the AC. Many who shop for lorry parts are looking for a replacement, an upgrade, or a spare part for emergencies; others who want to restore or build their lorries from the ground up thrive on the sense of pride and achievement that comes from such success.
Whatever use one intends for the lorry parts, researching, asking questions, and reading up on everything possible about the product is a wise move as it allows shoppers to factor in the price and compatibility of the lorry part. Consumers who buy used lorry parts save money and do their part in keeping the environment pollution-free. And if one intends to chew up miles to the Santa Pod Raceway for the UK Truck Show, then a quick browse through eBay's extensive range of lorry parts can have everything in spanking order before the big day.