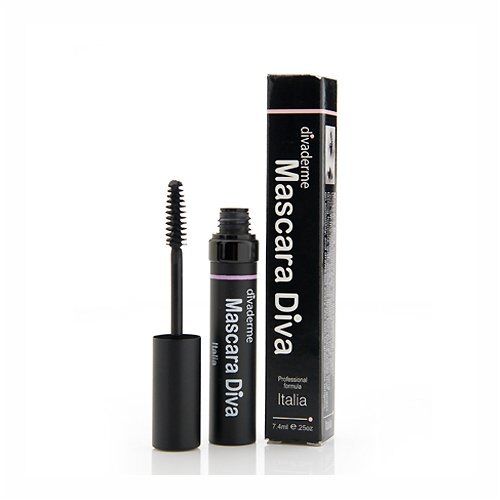 Mascara is widely known for its versatility: whether you are looking to enhance the volume and definition of your eyelashes or helping to lengthen them. Mascara is usually worn on the upper eyelashes, although many choose to add mascara to the bottom lashes as well. Mascara comes in various colours and types. Clear mascara is often used to thicken the lashes without adding colour, while coloured mascara is preferred by those with light coloured eyelashes.
Mascara also comes in many forms, including liquid, cake, and cream. Liquid versions are usually sold in a tube and applied with a bristled brush. Straight brushes are ideal for coating hard to reach corner lashes, while curved brushes are more efficient for coating more eyelashes in a single swipe. When purchasing mascara for sensitive eyes, buyers should familiarise themselves with the history of mascara, consider the various types, learn about the options available for sensitive eyes, and understand how to apply it properly. Mascara can be bought from make-up boutiques, department stores, chemists, and online from retailers such as eBay.
History of Mascara
Mascara dates back to ancient times and references were first found in the Kama Sutra, a fourth century CE Sanskrit text on love. Egyptians and Romans also were known for their use of eye make-up. In 1830, Eugene Rimmel, a French businessman, began to sell mascara commercially. Since then, many similar products have been developed. In 1913, T. L. Williams, the founder of Maybelline cosmetics, introduced a new form of mascara. This product was made up of a combination of coal dust and petroleum jelly, which resulted in a cake mascara that could be applied to the wearer's eyelashes with a moistened brush. In 1957, the still popular tube and wand version was created.
Types of Mascara
There are various types of mascaras. Choosing the best one is often a matter of personal preference. Buyers should consider the type of eyelashes that they have and the type of results that they are trying to achieve.
Waterproof Mascara
Waterproof masarca is preferred by many for its ability to stay in place. The waterproof nature of the mascara prevents smudging, which can often result in the appearance of panda eyes. Waterproof mascara is ideal for those who often find themselves in wet conditions or for those with naturally oily eyelids. This mascara is also popular with brides and the wedding party as it allows tears to stream from the face without compromising the eye make-up.
Waterproof mascara helps to add long lasting curl to straight lashes and tends to minimise the probability of lashes clumping together. Those with sensitive eyes should remember that although it offers long lasting wear, waterproof mascara is more difficult to remove without a dedicated eye make-up remover than water-soluble mascara. Increased rubbing of the delicate eye area can lead to irritation and saggy skin.
Volumising Mascara
Volumising mascara consists of conditioners that give the lashes greater definition. The applicator brush is usually made with contact bristles, which allow the wearer to apply more mascara to the ends of their lashes. Volumising mascara is ideal for those with thinner lashes. However, be aware that the increased volume is more likely to promote clumping. Volumising mascara also tends to weigh the lashes down.
Lengthening Mascara
Lengthening mascara consists of nylon and rayon fibres. The fibres are designed to help to extend the eyelashes. Lengthening mascara is best suited to wearers looking for a clean and sleek look.
Coloured Mascara
Coloured mascara can be worn over black or brown mascara or applied directly to the lashes. Those who want to wear a coloured mascara should consider a colour that complements their eyes. For example, wearers with blue eyes should choose blue mascara, as the colour helps to draw attention to their eyes. Wearers with brown eyes should consider a violet mascara to help to brighten their eyes, and those with green eyes benefit from wearing green mascara.
Mascara for Sensitive Eyes
If you have sensitive eyes, you should consider both the type of mascara and the ingredients used to make it. There are various types of mascara available that are designed specifically for those with sensitive eye, as can be seen in the table below.
Type of Mascara

Description

Miessence organic

Made of nourishing and organic ingredients: jojoba oil, aloe vera juice, shea butter, rose oil, and beeswax

Natural mineral pigments help to build thick, supple, and healthy lashes

Safe for sensitive eyes

Available in black

Almay Get Up and Grow

Contains various natural ingredients, vitamins, and herbs

Exclusive anti-breakage, pro-vitamin formula strengthens lashes

Ideal for those who wear contact lens and those who have sensitive eyes

Available in three shades: black, black brown, and blackest black

DuWop Lash Lacquer

Waterproof

Does not contain any harmful chemicals or ingredients

Anti-sensitivity formula

Conditioning formula to help to keep lashes moisturised and healthy

Available in three shades: brown black, carbon black, and plum

Dr Hauschka

Made from organic and natural ingredients

Neem leaf extract helps to strengthen lashes over time

Ideal for those who wear contact lenses or who have sensitive eyes

Contains antioxidant-rich eyebright and black tea extracts, which help to soothe the sensitive eye area

Available in three shades: black, blue, and brown
Choosing a mascara that eliminates harmful chemicals is the first step to finding a cosmetic that works for sensitive eyes. By using organic and natural ingredients, wearers not only achieve the same level of beauty, but also experience long lasting comfort and keep their eyes feeling refreshed.
How to Apply Mascara if You Have Sensitive Eyes
Before applying mascara, first curl the lashes. Doing this helps the eyes to appear larger and brighter. When applying mascara, begin at the base of the lashes and work your way towards the tips. Avoid applying mascara too close to the roots of the lashes as this can lead to clogged glands, which prevents the eyes from receiving proper amounts of moisture. It is often recommended to move the mascara applicator brush in a zigzag pattern to help to prevent the mascara from clumping and to make the lashes appear fuller. If applying a second coat, do this before the first layer is dry to help to minimise the appearance of clumps.
Maintenance of Mascara if You Have Sensitive Eyes
If you have sensitive eyes, then consider replacing the mascara every six weeks. After six weeks, the antibacterial agent found in most mascaras becomes less effective. If use is continued, this increases the likelihood of introducing bacteria into the eyes and if this is left untreated, it can lead to more serious health problems. Always be aware of any change in texture or smell to the mascara, as this indicates that a replacement is needed. Those with sensitive eyes, should also avoid sharing their mascara with others because this can transfer harmful bacteria and lead to eye infections.
Buying Mascara for Sensitive Eyes on eBay
Buyers who would like to purchase mascara for sensitive eyes should start by going to eBay's home page.. From here, buyers can enter any related key terms into the search bar, such as "mascara &". For a more precise search, buyers should consider entering more specific key terms, such as "black volumising mascara &". Once on a search results page, buyers can continue to follow the subcategories to narrow down their choices further.
For those who wish to browse listings within a certain price range, eBay offers an advanced search feature to help buyers to select a budget limit. This can help buyers determine which sellers are offering the best deal on mascara for sensitive eyes.
Know the Seller
Before purchasing mascara for sensitive eyes, buyers should get to know the seller.. Buyers can always ask to see a photograph of the mascara if one is not readily available in the listing. This is best accomplished through the "Ask a question" link. Buyers should also check to see if other customers have left positive feedback on the seller's profile. Positive feedback indicates that sellers have proved that they offer good customer service and high quality products. For increased confidence while shopping, buyers can also look for listings from Top-rated sellers.. These sellers are known by the eBay community for providing the highest level of reliability.
Conclusion
Eyes are often the first thing that people notice when speaking to someone, so mascara is worn to help to draw attention to the area. In addition to darkening the lashes, many mascaras also have other properties: they can help to strengthen, lengthen, curl, or thicken eyelashes. When searching for the right type of mascara, buyers should consider the characteristics of their eyelashes. Wearers with thin lashes may benefit from volumising mascara, while those hoping to make their eyes a real feature should consider a mascara that helps the lashes to curl.
Buyers with sensitive eyes need to consider the ingredients used to make the mascara. For increased comfort, buyers should choose a mascara with organic or natural ingredients. Buyers should also replace their mascara frequently and avoid sharing it with others, as doing so may cause a spread of bacteria that can infect the eyes. Learning how to apply mascara properly is the key to achieving successful results. eBay sellers offer a range of mascara for sensitive eyes.