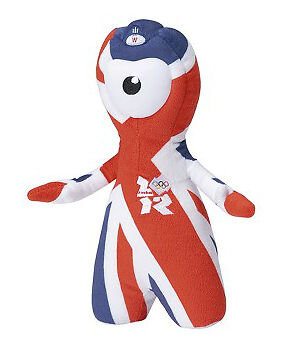 The 2012 London Olympics provided collectors of memorabilia with plenty of items for their collections. There are several reasons for which one may want to collect Olympic memorabilia. Many collectors are passionate about these items and buy them simply to expand their collection. Other buyers choose to buy collectable memorabilia from the 2012 London Olympics because they think these items have the potential to return a profit.
Regardless of the reason for which one desires to buy such items, it is essential to have some knowledge about different types of memorabilia and their value. Things to consider are evaluating the genuineness of an item, buying limited edition memorabilia, and shopping from reputable sellers. Buyers looking to buy collectable memorabilia from the 2012 London Olympics have many options to choose from when shopping on eBay. The website is home to a large number of such items, ranging from official posters and mugs to signed prints and books. The options are virtually countless, so buyers should make sure they choose the right items for their collection.
What to Look for When Buying Collectable Memorabilia from the 2012 London Olympics on eBay
People who enjoy the idea of Olympic Games but cannot go to them can still watch them on TV and buy a variety of Olympic merchandise, souvenirs, and memorabilia for their collection. These souvenirs are both interesting items to collect and they can also prove to be a great investment over the years. Collecting 2012 London Olympics memorabilia is possible for all budgets, as the items come in a very wide range of prices. However, there are a few things to watch for when shopping for this kind of memorabilia on eBay.
Look for Genuine Memorabilia
The first thing to keep in mind when shopping for collectable memorabilia from the 2012 London Olympics is to make sure they are originals. Only official items are a good investment as they generally hold their value. Limited editions are a good thing to look for, as they are ideal for collecting or selling over a few years for a profit. As a matter of fact, the Olympics collectibles market is a huge one and this means that it tends to attract people selling fakes. Checking the authenticity of every item is essential for a good deal.
Shop from Reputable eBay Sellers
Another tip for buying collectable sports memorabilia from the London Olympics is to shop from reputable sources. When shopping for this kind of items on eBay, one can have a quick look at the reviews left by other buyers and thus be certain the seller does not offer fake items. Those who have just started collecting may have a hard time telling an original from a fake, so they should rely on the experience of other buyers.
Types of Collectable Memorabilia from the 2012 London Olympics on eBay
The world of Olympics memorabilia is a very diverse one and many people tend to stick with only one or two categories of items for their collection. It is of course difficult to manage a collection that includes hundreds of items, so collecting only one or two types of memorabilia is the sensible choice for many buyers. Collectors often buy Olympics-related memorabilia for every edition of the Olympics, so the items can add up quite quickly. From postage stamps to mascots, there are numerous types of memorabilia one can choose from when it comes to enriching their collection with merchandise from the 2012 London Olympics.
Olympic Postage Stamps
Olympic postage stamps are one of the most popular collectibles and they can be easily found on eBay. Buyers can choose from numerous designs, including stamps featuring prominent members of Team GB, single mint stamps featuring 2012 Olympic Games Gold Medal Winners, First Day Covers, and more. Postage stamps can be purchased individually, in blocks, or presentation packs.
Olympic T-Shirts
T-shirt enthusiasts can purchase both new and used Olympic T-shirts on eBay. These come in a wide variety of designs and one can choose to buy gear with their favourite athletes name, number, and team. Other options include T-shirts with the Olympic logo, year, and country. These T-shirts come in a variety of sizes and they are available for men, women, and children.
Olympic DVDs
DVDs are an excellent choice for those who are passionate about the Olympics but could not get to see them live. From the opening ceremony to major athletic events and highlights of gymnastics, all the important moments of the 2012 Olympics are available on DVD. The closing ceremony of the 2012 London Olympics can also be purchased on DVD.
Pins
These Olympic collectables are perhaps the most inexpensive items one can add to their collection. They are not too difficult to find and are available in various designs. When shopping for lapel pins or badges on eBay, buyers should take extra care to ensure they are originals.
Participation Medals
Just like lapel pins, participation medals are another popular type of memorabilia for collectors. These are not the medals given to the winners, but those offered to all participants and Olympic officials. Their price can vary considerably, so shopping around for a great deal is often a good idea.
Olympic Torches
Several thousand Olympic torches were used during the runs of the 2012 London Olympics and they often have a high price on eBay. These items are quite valuable and it pays to see a few close-up pictures before buying in order to determine their condition. Buyers who are not sure about the value of these torches can consult specialised websites for lists of prices.
Posters
Posters are popular collectible items, but the downside is that they are a bit hard to display. Nevertheless, one can choose from a wide variety of designs, ranging from London landmarks coupled with the Olympic logo to XXL poster prints featuring various sports events. Team GB inspirational posters and maxi posters with the Olympic Torch Relay are additional options.
Coins
The first Olympic coins were first produced in 1951 and since then they have been popular items for numismatic collectors. Coins commemorating the 2012 London Olympics were produced by the Royal Mint and are available in all denominations. Buyers can choose to purchase full coin sets, coin albums, or individual coins.
Mascots
Wenlock was the official mascot of the 2012 London Olympics and collectors can buy it in various forms. From soft toys and key rings to figures and pins, the options are countless. Team GB's Lion Mascot is another option for collectors and it is also available in a variety of styles. When shopping for mascots on eBay, buyers should remember to check the condition of the items.
How to Find Collectable Memorabilia from the 2012 London Olympics on eBay
Shopping for collectable memorabilia from the 2012 London Olympics is not a very easy thing to do given the variety of the items and price variations. Knowing what you want to buy and having at least a rough idea about the value of these items can help you tremendously when shopping on eBay. If the selection on the website seems overwhelming to you, avoid browsing without purpose and start looking for a specific item.
For instance, if you are interested in Olympic torches, type the words '2012 London Olympic torches'' into eBay's search bar. You can then start browsing through the results and compare prices. Collectors who are on a budget can choose to filter the results by price and only see items that are in their price range. You can also choose to narrow down the results by other criteria as well, according to your preferences.
When shopping for collectable memorabilia from the 2012 London Olympics, remember to pay attention to the postage costs. Many collectible items are small and lightweight, so the cost should not be too high. However, there are ways to reduce the shipping costs. One of the most popular ones is buying locally. This means that you should choose to purchase your favourite items from an eBay seller in your area. Some sellers even allow buyers to collect the item in person, and this may offer you the chance to inspect the item.
Conclusion
The Olympic Games are a time when thousands of people from all around the world gather to celebrate competition and togetherness. The 2012 London Olympics were no exception and there are numerous types of collectable items available to remember those special moments. Collectable memorabilia from the 2012 London Olympics are available on eBay from sellers from all around the world and collectors need to be knowledgeable about the value of these items before making a purchase.
Buyers who are looking for collectable memorabilia from the 2012 London Olympics quickly find out that eBay is a great place to find such items. From lapel pins and participation medals to Olympic torches and mascots, the selection is varied and suitable for all budgets. Regardless of the kind of memorabilia one enjoys collecting, shopping on eBay is a quick and easy way to enlarge a collection that can be enjoyed for years to come.