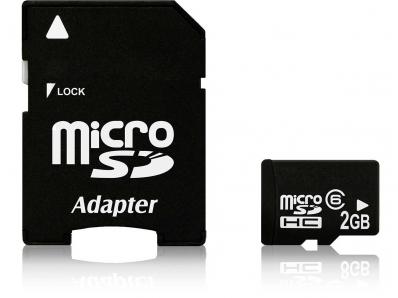 A large number of electronic gadgets such as cameras, phones, and gaming devices have the capacity to utilise a memory card. These significantly raise the amount of memory available, resulting in more storage as well as increasing capacity to support more complex functions than would be the case if only the memory on the hard drive was available. Memory cards are manufactured in several different sizes and types, whereas devices are usually constructed to accommodate one size. By investing in an appropriate card adaptor, a memory card can be used in a wider range of equipment, increasing its versatility. Variables such as price, compatibility, and brand can all affect the final purchasing decision.
Selecting the Right Memory Card Adaptor
Most devices operate using either Secure Digital (SD) cards or Multimedia Cards (MMC). SD cards are separated by capability into: SDSC (Standard Capacity); SDHC (High Capacity); SDXO (eXtended Capacity); SDIO (Input/Output functions in addition to data storage). Generally, standard MMC cards can be used in an SD device without needing an adaptor. SDSC cards are compatible with MMC in terms of the number of pins each item has, but SDSC cards are usually slightly thicker than an MMC card, so may not fit into an MMC aperture. Adapters are available for SD to SD use, SD to MMC use or both. It should be remembered that adaptors can increase the size of a small memory card, making it able to work effectively in a device designed for a larger memory card, but cannot facilitate the use of a larger sized memory card in a device built to house a smaller card. Options are also available to adapt a memory card for use with a USB port or instead of a memory stick. Detailed below are descriptions of the main types of adaptor on offer suitable for use with a memory card.
| | |
| --- | --- |
| Mechanical Adapter | The primary use of a mechanical adapter is to increase the physical dimensions of a smaller memory card. They are constructed of electronically passive plastic and have no effect on speed or performance. A mechanical adapter doesn't provide a conduit to join disparate pin configurations, so has a limited range of adapter uses. Generally these are rarely used with memory cards or other forms of data storage. |
| Electro-Mechanical Adapter | An electronic-mechanical adapter changes not only the physical shape of a storage device, but also accommodates the differing pin configurations for disparate terminals. They have a limited degree of usefulness, as the adaptive property most often required is the ability to alter the signal between the memory card and the device to engender successful data transfer. |
| Electronic Adapter | These are widely used to enable an SDHC card or SDSC card to be used with devices which are equipped with USB or PC card storage options, as well as to enable a microSDHC to operate effectively in a standard SDHC aperture. An electronic adapter consists not only of a mechanical element to facilitate physical compatibility; it also houses electronic technology which alters the signal between card and device to provide accord. The versatility of an electronic adapter means it often offers increased value for money. |
Description of an Adapter
The adapters of most relevance to memory cards are the electro-mechanical adapters for converting a microSDHC memory card for use in a standard SD sized aperture and electrical adapters for allowing a SDHC card to be used with a device equipped with a USB or memory stick aperture. An adapter which allows a memory card to be used where the equipment only has a USB port is also known as a card reader. Depending on the devices for which the memory card is required, two different adapters may need to be purchased. An SDHC to USB adapter can hold a mircoSDHC card if a further adapter is used to convert the microSDHC card to standard SDHC size. It should be noted that, while equipment designed to work with SDSC cards will operate effectively with SDHC varieties, the obverse is not always the case. For this reason, increased functionality is best achieved through the initial purchase of a microSDHC card or standard SDHC card, both of which will work well with kit created to house a SDSC card. To ensure the component is the correct one, be sure to study any pictures and thoroughly read product description minutiae. The following table compares the key characteristics of microSDHC to SDHC adapters and SDHC to USB adapters.
| | |
| --- | --- |
| microSDHC to SDHC adapter | SDHC to USB Adapter or Card Reader |
| Adapter Measurements The size of an adapter for converting a microSDHC card for use in a standard size slot is 2.5x3.2x0.6 cm. | The size varies slightly from manufacturer to manufacturer, but generally is approximately 10x6.5x0.5cm. |
| Weight Usually the weight is between 9 – 11 grams. | The HCSD to USB adapter can vary considerably in weight depending on design, weighing anything from 14g to around 45g. Although the weight of both adapters is such that it falls within the letter category for Royal Mail pricing, the dimensions result in both items needing to be sent as parcels, with packaging they will exceed the 0.5mm depth limit set by Royal Mail. |
| Shape A microSDHC to SDHC adapter is identical in shape to a SDHC card. It is rectangular, with a cut off corner to enable accurate insertion into the relevant device. | These adapters are a long rectangle in shape, sometimes with gently curved edges for better handling and increased aesthetic appeal. One end of the adapter holds the USB attachment; the aperture for inserting the card is located on one of the long sides of the device. |
| Other Features The microSDHC card is inserted into the adapter by gently pushing the card into the appropriate slot located on its lower edge. Removal also involves a push action, followed by releasing the card to allow it to exit from the adapter. Care needs to be taken to ensure there is no debris or loose labelling adhering to the card, as this can impede the card insertion mechanism. | SDHC to USB adapters may be made of metal, robust plastic, or a combination of materials. Some adapters have a removable plastic cover over the USB end of the adapter, to prevent dust being deposit in the USB socket during insertion. |
| Lock/Unlock feature Particular to the microSDHC to SDHC adapter is the lock/unlock feature, which safeguards the integrity of information on the card and allows it to be securely protected. On the side of the adapter is a small plastic switch; moving it up and down using gentle pressure changes the mode of the card from read only to enabling changes to be made to the data. | The role of the SDHC to USB adapter is to convey data. It does not have a lock/unlock feature, as this will be found on the SDHC card being used. |
Speed and Data Limits
While the microSDHC to SDHC adapters do not affect data speed or storage, card readers do influence speed, with some being markedly faster than others. It is always wise to check product descriptions to ensure that the preferred model is compatible with the existing memory card and allows data transfer at an appropriate speed.
How to Buy an Adapter on eBay
eBay is an ideal marketplace from which to purchase a suitable adapter as there are a good range of items and prices are normally competitive. To locate adapters on the site, select Electronics & Technology from the All Categories section. After this, choose Mobile Phones & Communication.. When the subsequent menu appears, Mobile Phone & PDA Accessories should be selected. The last category to click on is Memory Card Readers & Adapters which will bring up an assortment of adapters suitable for both mircoSDHC to SDHC and SDHC to USB requirements. Appropriate search terms include using the name of a preferred manufacturer followed by the term adapter, or by searching for MicroSDHC to Standard SD Adapter or SDHC to USB Adapter to find suitable items.
Conclusion
Selection of the right adapter can result in one memory card being able to function effectively with a several different gadgets, minimising the need to purchase large numbers of them. Provided a product is obtained which has a suitable guarantee and comes from a reputable supplier, there is no reason why an adapter cannot last for many years, providing a useful accessory when using a range of electronic gadgets.