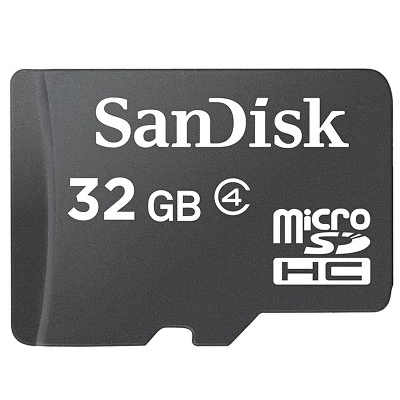 Memory cards are a means of miniature portable data storage used in a variety of different consumer electronics items, from digital cameras and mobile phones to games consoles and media players. They are removable and interchangeable, and allow said devices to be connected to a personal computer (PC) for transfer of files to and from laptop, desktop and tablet systems via cables, USB (Universal Serial Bus)or direct hardware ports. Memory cards are an extremely small, fast and hard-wearing form of storage, making them incredibly convenient for carrying and transferring photos, video, music or other such media. Purchasing the correct memory card and memory card accessories requires knowledge of compatible formats, intended usage and other factors. This is a guide to how to locate the correct product on eBay.
Choosing the Correct Memory Card
Memory cards come in a variety of different brands and formats. Different products use different types of memory card, so the first step to acquiring the correct product is to determine which type is compatible with the device in question. This can be achieved by consulting its specifications in the accompanying documentation. Some memory cards also have different classes according to the speed at which they can operate and therefore the tasks they are capable of performing. Find further information on memory card classes later in this guide. Finally, while most products will be accompanied by a cable or interface to facilitate connection to a computer, purchasing these items also requires knowledge of the correct item. Be sure to refer to specifications once again in order to locate the right one.
Types of Memory Card and Memory Card Accessories
| | |
| --- | --- |
| SD (SDSC) | Short for Secure Digital (or Secure Digital Standard Capacity), the SD card is the most widely-used form of memory card. Present in a large variety of digital cameras, mobile phones and games consoles, amongst others, they are produced by many brands and come in three different physical sizes- original, mini and micro. The original and largest size measures approximately 3cm. x 2.5cm. Version 1.00 is the first generation of SD Card, and capable of storing up to 1GB of data, while later 1.01 cards can hold up to 4GB. Care should be taken to ensure which version a device is capable of supporting. |
| SDIO | The SDIO (Secure Digital Input Output) card is a variant of the SD format and supports the input and output of data, allowing the card to perform other additional tasks such as GPS, modem and FM radio capabilities. It is a specialised version, so care must be taken to ensure that the device in question supports and/or requires SDIO technology. |
| Mini SD | A smaller version of the SDSC format, the Mini SD measures approximately 2cm. x 2 cm. and is also used by manufacturers of a variety of consumer electronics. It can hold up to 4GB of data, but, as with original size SD cards, older devices may not support newer, larger capacity models. |
| Micro SD | An even smaller version of the SD format, common in mobile phones in particular. Micro SD measures just 1.5cm. x 1cm. and can hold up to 4GB of data. |
| SDHC and SDXC | SDHC (Secure Digital High Capacity) and SDXC (Secure Digital Extended Capacity) are the second and third generations of the SD format, respectively. Physically identical to their predecessors, they are also available in SDSC, Mini SD and Micro SD sizes but boast far higher storage capacities. SDHC can carry up to 32GB of data while SDXC has a 2TB limit. Once again, not all devices support these formats, so care should be taken to check compatibility. |
| CompactFlash | An alternative form of memory card measuring approximate 4cm. x 3.5cm. and capable of up to 2GB of data storage, CompactFlash are available in Type I and the slightly thicker Type II as well as a number of different speeds: CF, CF High Speed, CF 3.0 and CF 4.0. Popular in digital cameras, the speed of these cards determines the speed of camera operation as well as support for certain High Definition video options. |
| Memory Stick/ PRO | Manufactured by Sony, the Memory Stick family of memory cards are similar to SD cards but limited and exclusive to certain products such as Sony camcorders and digital cameras. The original Memory Stick and the latter PRO version measure approximately 2cm. x 5cm. and can store up to 4GB of data depending upon device compatibility. |
| Memory Stick Duo / PRO Duo | A smaller version of the Memory Stick measuring approximately 3cm. x 2cm and commonly found in supported digital cameras. The initial Duo held only 128KB of data, but subsequent PRO Duo models can carry up to 32GB. |
| Memory Stick Micro | The smallest card in the Memory Stick family, measuring only 1.5cm. x 1cm., similar to the SDHC card, commonly found in mobile phones and capable of storing up to 32GB of data, compatibility permitting. |
| PC Card | An older but still relevant form of memory card used in laptop and desktop computers. Latterly known as CardBus or ExpressCard and measuring approximately 7cm. x 10cm., a PC Card slots directly into a compatible integrated or external port fitted to a computer. |
| Other Variants | Many different formats of memory card have existed over the years, plenty now obsolete and others still relevant only to a handful of older devices. eBay may well be a good place to find such vintage formats, such as Smart Media, MMC or xD. As always, consulting product documentation is the best way to determine compatibility of such formats. |
| Ports/ Adaptors | There are as many types of memory card ports and adaptors as there are cards themselves. A port, or reader, is the slot into which a card is fitted to connect it to a computer. Many computers come with ports for certain types of card as standard, or else they can be purchased and fitted. Alternatively, external ports that connect via USB are available, and often offer compatibility for more than one type of card. They are known as multi-card readers. Popular adaptors include those which allow smaller cards to fit into ports for larger cards, for example a MicroSD-to-SD adaptor. Purchasing these peripherals requires careful study of their specifications as well as those of the associated device and computer. |
| Cables, Carry Cases etc. | Other memory card accessories include cables which directly connect a device containing a card to a piece of external hardware such as computer or printer. These cables can negate the need for a port or an adaptor but must be selected in accordance with device specifications. Furthermore, other accessories such as carry cases or pouches for multiple memory card storage will aid organisation and prevent loss or damage. |
Classes of Memory Card
Many types of memory card come in different classes or speeds. This factor determines whether the card will be able to read and write fast enough to perform certain complex tasks, most obviously record High Definition(HD) video from a digital camera. Here is a brief outline of the capabilities of the four common classes of SD Card
| Class | Speed | Capability |
| --- | --- | --- |
| 2 | 2 Megabytes per second | SD video |
| 4 | 4 MB/s | HD video |
| 6 | 6 MB/s | HD and Full HD video |
| 10 | 10 MB/s | HD, Full HD and consecutive HD still photographs |
How to Find Memory Cards on eBay
Due to their usage with a wide variety of products, there are many different sections of eBay which offer memory cards. To begin the search, click on Shop By Category on the eBay homepage and select Electronics from the drop-down menu. From there, refine the search according to the device for which a memory card is needed. For digital cameras, click on Cameras & Photography from the left-hand menu and then Camera & Photo Accessories before selecting from a variety of memory card or memory card accessory related options. For mobile phone memory cards, hover over Mobile & Home Phones and select Mobile Phone Accessories.. Once again, select from Memory Cards or Memory Card Readers & Adaptors to find the required product. For general computer peripherals, hover over Computers/Tablets/Network on the Electronics page and select Laptop & Desktop Accs. From there, the Memory Card Readers & Adaptors section is a good place to start. Furthermore, video game console memory cards can be located by hovering over Video Games & Consoles on the Electronics page and selecting Memory Cards from the menu. In general, if these directions do not locate the required item, entering details into the eBay search bar will usually acquire more than one section where the desired product is on offer.
Conclusion
Purchasing or upgrading a memory card is an excellent way to get more out of an electronic device. Faster or larger capacity cards can enhance the experience of using the product into which it is fitted. Quality can vary so good research is always advisable, but once the right item is found, it will invariably give a long and reliable period of service.