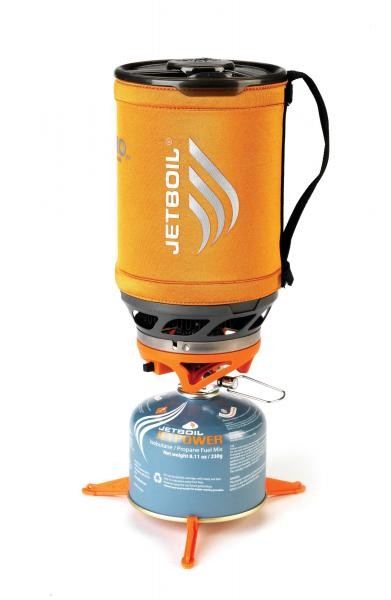 Whether going on a long ramble, hiking trip or camping expedition, it is very important that the supplies used for cooking be durable, convenient and easy to use.
Many campers purchase military-grade cooking supplies because of this. Although they do not carry the same brand prestige as traditional cooking supply companies, their reputation for good quality serves as their own advertisement.
This guide will help buyers not only understand the types of cooking supplies available, but also why they should buy military-grade supplies and even how to purchase items on eBay.
Supplies
There are many kinds of military-grade cooking supplies available on eBay, and the buyer should consider not only the items they need, but also the variations in design, size and material that may affect their final choice. The kinds of military-grade cooking supply available on eBay are:
Stove
The item that all the cooking done will revolve around, the stove is not only a source of heat but also a source of light and is often used by campers to provide warmth and illumination on cold nights. Military-grade stoves and cookers are often reduced to the bare minimum in terms of design and accessories, making them easy to use, as well as simple to pack away. There are two types of fuel used for military stoves, which are:
Solid Fuel – resembling barbeque firelighters, these briquettes can be made from a variety of materials and may be a more environmentally-friendly method of cooking, depending on the type of solid fuel used. These are also very easy stoves to use, with their simple cooking method and design, which gives them the general appearance of a miniature barbeque. Solid fuel stoves, however, produce more smoke than gas stoves, and the cooker that is used with them may be messy to carry around.
Gas – these stoves are highly reduced versions of domestic cooking stoves, with most containing just the ring, a rest for the pots and the gas intake. The simple design of the gas stove makes them easy to take care of and clean, with some designs even being adjustable in terms of the strength of the flame. Military-grade gas stoves, however, also require the buyer to carry a gas canister with them, which may not be convenient.
Lighter
Whether the buyer is using a solid or gas fuelled stove, they will need to keep in mind that the stove will need lighting every time it is used, no matter what fuel is used. Military lighters are a popular item, as unlike matches, they are less affected by wind and will light even when wet. Other kinds of popular fire starter include:
Flint – though these do not use actual flint stones anymore, a flint fire starter is a popular method of lighting camping fires due to the quite water-resistant materials used. The method can be tricky for beginners to get the hang of, however, and flint requires the user to put their hands close to the item they want lit – which may not be advisable for gas stoves.
Matches – matches are simple yet effective, and still used by people around the world to light fires, from candles to barbeques to gas cookers. Long-handled cooking matches are popular items for use with stoves, though campers may prefer waterproof matches. These matches have extra-long heads to ensure they stay lit when wet, and the striking surface is also waterproofed to make sure it provides enough friction when the match is struck.
The ideal kind of lighter is the kind that the buyer prefers, and which suits their cooking stove and style best.
Tin Opener
Military-grade tin openers are much smaller than the types used in households. They are simple in design and often come as part of a cutlery set. Since the design is much more basic than domestic tin can openers, they are not quite as comfortable to use, but as they are small, can be easily tucked away and do not take up a great deal of room.
Tin openers are also frequently included as part of sets of cutlery, and this may be a more cost effective way of purchasing not only a tin can opener, but also other utensils to eat with.
Canteen
Water canteens are a vital part of deployed military life, and an equally important asset for any camper. Though water buckets are better used for washing water, canteens are better suited to be used for drinking water – and cooking water, in a pinch.
Generally made of a light metal, like aluminium, they help keep the canteen secure, as well as the water quite cool. Canteens come in a variety of shapes and sizes. Frequent accessories include a strap to go around the neck, as well as clips to hook the canteen onto a belt.
Cutlery
Knives, forks and spoons are vital parts of cooking as well as eating, and there are many different types of military-grade cutlery available. Often listed as 'KFS', there are sets of knives, forks and spoons available that can be attached at the handle to keep them together, whilst being stored as a regular-size or even miniature items of cutlery to cut down on space.
Most military-grade cutlery items are made of very durable metals such as stainless steel. Although, there are plastic items available that are not as durable, but are less costly than metal cutlery.
Pots and Pans
Often referred to as Billy cans by the military, it is important that military-grade cooking pans are not only durable but very lightweight, as to make it much easier on the people having to carry them. These pots are often available as part of a set, allowing the buyer to carry a variety of pot sizes with them, or select a few of various sizes.
Mess Tin
Though some campers may prefer to use pots, plates and bowls, military-grade mess tins are an incredibly helpful camping item. Made of metal and with a foldout handle, they can be used to not only store food, but can also be used as makeshift cooking pots and bowls to eat out of.
Mess tins are typically made from lightweight yet strong and durable aluminium, allowing the buyer to combine pot and bowl in one compact, light item.
Collapsible Water Bowl
Collapsible water bowls are important not just to carry water for drinking or washing with but also to carry water for cooking. These bowls are made of tough PVC and can carry up to 4 litres of water, yet still be folded up and tucked away when not being used.
Why Buy Military-Grade Cooking Supplies?
It may seem like an odd question, but why should a buyer purchase military-grade items over the general supplies geared towards campers? As many campers, hikers and walkers have discovered over the years, there are some bonuses to using military-grade items over any others. Such as:
Durable – military items are designed to be incredibly strong, and be able to withstand just about anything that can be thrown at them – from harsh weather conditions to bumps and scratches. Many military items are made from strong metals designed to last for a long time, as well as the ability to be used time and again.
Lightweight – it is important for soldiers that their supplies not only be strong but also lightweight, especially if they are trekking through harsh environments with large packs. Many military-grade items are primarily aluminium, with helps them to not only be strong, but also light.
Convenient – along with needing to be strong and light it is important that military-grade items be as convenient to keep and use as possible. Many items can be folded up small to take up less space, as well as items that come as sets that can be connected to keep them together, like cutlery items.
Buying Military-Grade Cooking Supplies on eBay
Now that the buyer has a sense of the various kinds of cooking supplies available, they need to begin searching for the ideal items online. When searching for military-grade cooking supplies on eBay, the buyer should consider:
Price – for many buyers, the cost of items is often the final and deciding factor to consider, and there are many used camping lanterns available at a variety of prices. The buyer should use the search preferences to adjust results to match their budget if necessary, and there are items available for Auction and Buy It Now allowing for a great deal of flexibility whilst purchasing.
Material – with military-grade items available in metal and plastic, the buyer should not only keep in mind the differences between the two materials, but also that prices change depending on the material chosen.
Condition – there are items available both new and used on eBay, and while used items may be not in perfect condition they will also be less costly than new items. The buyer should consider what condition they would prefer their items to be in.
Local Seller – buying military-grade cooking supplies from a local seller is an ideal way to keep shipping prices down.
If in need of more guidance on how to search eBay, buyers should check out eBay's Search Tips page for advice on how to use searches to get the perfect result. If the buyer has any questions they should not hesitate to ask the seller.
Conclusion
Cooking outside from a small stove is a big part of camping, and can only be made easier by using military-grade items that are not only durable, but also light to carry around. This is particularly important for those campers who are hiking or moving from place to place. With this guide, buyers will not only be able to identify the perfect cooking supplies for their trip, but also understand the many benefits of using military-grade items.
When searching for military-grade cooking supplies on eBay, buyers should bear in mind the added benefits of purchasing items using PayPal, eBay's preferred way to pay with additional eBay Buyer Protection.