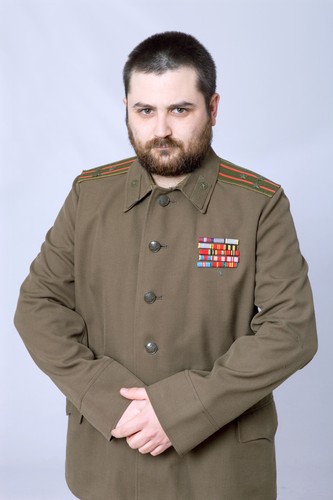 Military surplus clothing is an alternative form of fashion. It has become increasingly popular and is a passion for some people. For most though it can be considered a hobby as unearthing a rare or hard to find piece of clothing is a great achievement. However the main selling point of such clothing is its hardwearing and durable build quality.
When choosing to purchase military surplus clothing it's important to take into consideration that it is active wear.. The clothing is purpose built for use in some of the world's most extreme conditions and after all they do carry the military seal of approval.
Surplus clothing purchased from eBay is largely of the highest quality and are military standard issue items that are no longer in use. It presents a great opportunity for shoppers or military enthusiasts to grab a bargain.
Types of Clothing
The military operates all around the world in a wide variety of weather conditions and handle a variety of different duties. Shoppers will be able to buy different types of clothing that will feel and usually are tailor-made. It is a general rule of military clothing that sizes are generous no matter the type of item you choose to wear.
Trousers
Jackets
Hats
Boots
Shorts
Gloves
Helmet
Vests
In some countries thermal wear is standard issue so you may come across items that would be beneficial during the winter months. Padded trousers,, long johns and fur hats are common when buying surplus clothing from colder countries. eBay has capitalised on such mainstream popularity by offering products from some of the world's top military forces at affordable prices.
Clothing by Country
Military clothing changes from country to country so it is up to the shopper to decide what they are looking for in terms of style. eBay is used worldwide so users will be able to find products from sellers in different countries. If you have a set country's military style in mind it is worth discussing stock with sellers.
British Military – Clothing and garments produced in the United Kingdom come under the licensed name of Battle Gown. The look is usually composed of a pair of simple camouflage trousers and a fitted brief jacket. The Royal Air Force wear blue battledress and the Royal Navy wear a simple navy blue variation. British camouflage is also known for its personal customization, from time to time shoppers will find hand painted and patch stitched items.
German Military – Military clothing from Germany is known to be simple in style as they stick to grey with collar-braided stripes. Variations come with uniforms that have high collared tunics; they are worn with stiefelhosen and jackboots. West Germany made use of a splinter pattern whilst East Germany used chentarnmuste and strichmuster patterns. Their air force and navy also operate under similar styles.
Russian Military – Surprisingly the Russian military have tried to add fashionable elements to their uniforms. They use shoulder pieces as both decoration and a sign of rank. Few regiments dressed in a distinctive manner but the standard issue uniform consists of white and dark green. Khaki was adopted in the 20th century and has remained the base colour of all their military uniforms since.
United States Military – The United States military's standard issue clothing is trousers that feature side buttons and jackets that have elastic draw string. Khaki is the standard issue colour and has been since the early 20th century.
Military surplus clothing can be an affordable option for those looking to obtain high quality gear for use personally or in the private sector. In the United Kingdom and United States military surplus has become a fashion trend. Rare pieces of clothing contain mottos and mantras that will only be understood by those in the military.
Condition of the Clothing
Military clothing is government purchased before being issued to serving troops so it is guaranteed to last. However it still shares the characteristics of standard clothing. It is important to look out for the following when shopping for such surplus items:
Tears – The most longstanding damage in military surplus clothing. It usually means that there is issues with the stitching, repairs in such instances are often temporary.
Holes – Not as bad as tears as they can be covered by a well placed patch. Although such is a sign of use in a battle situation.
Colour Fade – Does not affect the quality of the item but is a sign of wear. Has been known to put off buyers who a looking for clothing that is in a "like new" condition.
All military surplus clothing comes used but shoppers will not wish to invest in items that are at the very end of their lifespan. Sellers on eBay are knowledgeable and will offer advice on products when asked. It is also worth asking sellers for close up pictures of the item you are considering buying. This will help buyers spot any blemishes that might not have been immediately visible.
The Price of Clothing
Army surplus clothing varies in price and it's all dependent on condition, age and rarity. The surplus market has become a rival for the high street, as the prices on eBay stay competitive and affordable. Build quality makes military clothing stand out from the crowd. Ex-military equipment has been built for use in war-zones and that is reflected in the quality of the material used. A standard issue rucksack costs approximately £20 and will last around five years on average. However a military rucksack is not only more affordable but can last decades.
Heavy-duty jacket costs £100 or more on the high street. Military issue jackets are just as well built and can be picked up from the world's most popular online auction site for approximately £20. Some people are put off by the low prices; they shouldn't be as military surplus is high quality that is consumer focused in terms of price.
There are tremendous military surplus bargains to be found on eBay as shoppers can find top quality clothing that rivals its high street counterparts.
Buying Tips for Military Surplus Clothing
Even though buying from eBay is safe and secure there a few things to bear in mind when purchasing military surplus clothing.
Clothing (including boots) should be inspected in person prior to purchase and most sellers will allow this before an auction's conclusion.
Establish relationships with sellers if you plan on purchasing military surplus clothing regularly.
When purchasing from abroad factor in custom charges that are sure to arise.
These extras tips will serve sellers well in the online auction environment.
How to Buy Military Surplus Clothing on eBay
Military surplus clothing is highly sought after due to its build quality and surplus stores have taken to eBay as a way to further their business. eBay's global presence means that there is a wide variety of military surplus clothing available to shoppers.
In order to find surplus clothing click collectables then militaria.
From there click surplus/equipment, and then enter the clothing sub-category. This will allow buyers to see all the current live auctions.
If you have a particular arm of the military in mind use the search function at the top of the page to narrow down your results.
Buyers can use the advanced search options to narrow results down even further.
eBay Shops
eBay shops are the perfect place to find military surplus bargains. They are also a great place to start if you are openly browsing. Sellers who specialise in the field usually run stores and sometimes offer items that are a break from the norm. In order to browse eBay shops click on the eBay shops link at the bottom of the page.
Making a Purchase
Purchasing military surplus clothing on eBay could not be any simpler. All buyers have to do is follow through with one of the following options once they have found an item they are interested in.
Place a Bid
Make a Best Offer
Buy it Now
In order to complete a purchase the buyer should make payment via PayPal.. Completing the checkout process in this way will ensure that the buyer protection program protects them. This type of cover is useful should problems arise with the transaction. Clothing can be a temperamental marketplace; buyers should research what eBay and PayPal do to protect buyers should things go wrong.
Conclusion
Military surplus clothing provides a much-needed alternative to the traditional fashion options available. Demand for military surplus has been well documented over the past fifty years and its build quality means that it has a loyal customer base. They are no longer items that are just wanted by collectors and survivalists. Military surplus clothing is now suitable for everyday use and is known for being versatile.
There is something for everyone when it comes to the world of army surplus clothing. Military clothing is built to last and long-term quality is almost guaranteed. eBay offers clothing from all arms of the military at affordable prices, meaning that there will be something suitable no matter your budget.