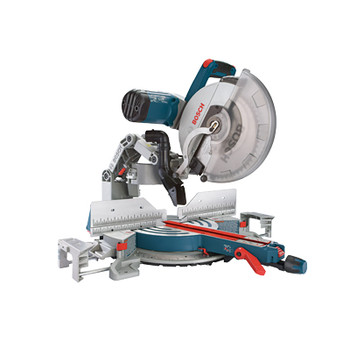 A mitre saw is a useful and practical tool to have. Whether it is used for large building projects or small craft projects, mitre saws are a great asset to have in any workshop or garage and can help the user to get accurate and smooth cuts on the angle or bevel.
Mitre saws are available for sale online at eBay. Buyers can choose to search for their desired type or brand of mitre saw using the simple search methods available. Once consumers have found a mitre saw to purchase, they can utilise eBay's useful shopping tools, such as eBay mobile and eBay desktop applications to keep track of their favourite listing.
When looking to make an informed decision on what type of mitre saw to purchase, buyers are recommended to learn about the different types of mitre saws available and their cutting and bevel capabilities. Buyers should also familiarise themselves with the various different features available before making any final purchase.
How to Find a Mitre Saw on eBay
Mitre saws are easily found on eBay by simply typing "mitre saws" into the search bar found at the top of any eBay page. This gives you a general idea of what is available for sale. If you want to filter these results down further, you can use the search category options and refine the search by brand, saw type, condition, or price range. Alternatively, you can also search for a specific type of mitre saw, such as a DeWalt corded mitre saw or a Makita sliding mitre saw, by typing this phrase into the search bar.
Choosing a Type of Mitre Saw
Mitre saws come in three main types, and it is their slide and bevel capabilities that differ between each type. There is the basic mitre saw, the compound mitre saw, and the sliding mitre saw. Each offer different capabilities and are used for performing different types of cutting jobs on various materials. Before buying any mitre saw on eBay, consumers should know what type of saw they require.
Basic Mitre Saw
A basic mitre saw has no bevel and no slide. It has simple adjustments to make angled cuts. When cuts of 90 degrees or less are required, a mitre saw can do a faster and more accurate job than a manual saw and mitre box. A basic mitre is useful for basic angled cuts and is the least expensive type of mitre saw available. However, it does not offer much flexibility for the user. Basic mitre saws come in a range of blade diameters.
Compound Mitre Saw
A compound mitre saw can be single-bevelled or dual-bevelled. This type of mitre saw can create a mitre cut or a bevelled cut. It is important to note that some compound mitre saws can only create bevel cuts in one direction, while other models can create bevel cuts in both directions. A compound mitre saw gives greater flexibility to the user over a basic mitre saw.
Sliding Compound Mitre Saw
For even greater flexibility, a sliding compound mitre saw is an ideal choice. Available in single- or dual-bevel types, a sliding compound mitre saw accommodates longer pieces of wood and larger width cuts. With all the versatility of a compound mitre saw, it is able to slide the wood along a guide, allowing for a wider cut. Some models can limit the depth of the cut, and others feature a blade that can swivel in only one direction, while others can swivel in both directions.
Other Considerations When Buying a Mitre Saw
To ensure a consumer buys the right mitre saw for their cutting needs, they may like to consider the saw's cutting size and capabilities as well as its bevel capabilities. The differences in what each mitre saw offers can affect the cost of the saw, so it pays to carefully consider what is important and what is unnecessary when looking at mitre saw capabilities.
Mitre Saw Cutting Capabilities
The capability of the saw to cut comes down to the diameter of the blade and whether it has the ability to slide or not. A standard mitre saw blade is usually 25.5 centimetres (10 inches) or 30.5 centimetres (12 inches). Whether one decides on a smaller bladed saw or a larger bladed saw depends on what type of cutting they plan to do. If using the mitre saw for picture framing, then a 25.5 centimetre mitre saw would be ideal. For the consumer who is looking for a mitre saw that offers precision cuts for smaller jobs, an 18 centimetre (7 inch) mitre saw would be a better option.
Mitre Saw Bevel Capabilities
Single-bevel mitre saws tilt the blade to one side only, while dual-bevel saws allow the blade to be tilted to the right and left. A dual-bevel saw means the user can make a bevel cut in either direction without having to flip over the piece of wood. Dual-bevel mitre saws tend to be more expensive than single-bevel saws.
Other Mitre Saw Features to Consider
Mitre saws come with a range of added features. Some features are designed for greater flexibility, some for added safety, while other features are designed to make the saw more user-friendly. These added features usually increase the price of the saw. So it pays for consumers to carefully consider what features are useful and what features are unnecessary. The following table provides a list of the common mitre saw features available and a short description of each feature.
| Mitre Saw Features | Feature Description |
| --- | --- |
| Positive Stops | Used for mitre and bevel cuts, making it easy to adjust for common angles |
| Adjustable Handle | Adjustable handle allows user to position the handle for maximum comfort, grip, and control |
| Electric Brake | An enhanced safety feature; allows user to stop blade quickly without having to wait for it to slow down; allows safer and more accurate cuts in quick succession |
| Easy Change Blade | One-step blade changes make for a safer and faster blade change; useful for those who change blades often |
| Laser Guide | Ensures blade is lined up with the intended cut line; single laser guides show where the cut starts; dual laser guide shows the entire cut |
| Dust Port | Allows user to connect a dust bag or vacuum pipe to collect dust as one cuts; keeps work area clean and clear |
| Saw Stand | Available in a range of sizes and styles, long stands allow user to cut larger pieces of wood with greater ease; may be foldable, on wheels, or stationary |
| Easy Read Index | Helps to ensure faster more accurate cuts; should be clearly seen and easy to read |
| Cordless | Allows greater portability; usually available with 18V and 24V batteries |
| Sliding Fence | Allows for ease of use when working with long pieces of wood; use for mitre cuts and slide away when doing bevel cuts |
| Blade Guard | Self-retracting blade guard provides added safety for user; when the saw is raised, the guard lowers to completely cover the blade |
Mitre saws come with numerous other features not listed in the table above. However, the above features are commonly found on many makes and models of mitre saws. Be sure to identify those features that are important and those that are not before making any final purchase decision.
Buying a Mitre Saw on eBay
When you have found a mitre saw you think may be suitable to buy, be sure to read the listing description carefully. Be wary of underpriced or overpriced items. To help you buy with confidence, eBay provides detailed seller feedback ratings. These detailed seller ratings are shown as scores and stars. The feedback score is an important aspect of any seller's feedback profile. This number can be found in parentheses next to the member's user ID as well as at the top of their feedback profile.
To make buying on eBay even simpler, you can utilise eBay's useful buying tools, such as eBay mobile. With eBay mobile you can access your account anytime, anywhere. Easy, fast, and free to download, there is a mobile application for iPhone, iPad, Android, Blackberry, and Windows Phone users. eBay also has desktop tools, meaning you can get great deals direct to your browser. Applications are free to download and are available for Google Chrome, Apple Safari, Mozilla Firefox, and Microsoft Internet Explorer users.
Conclusion
Consumers looking to purchase a mitre saw have the option of choosing a basic mitre saw, compound mitre saw, or sliding compound mitre saw. Each offers different types of cuts and can be used with a variety of wood sizes. When looking at any type of mitre saw, consider its cutting capabilities and its bevel capabilities. Saws that cut in dual direction and offer both angled and bevel cuts are more expensive than those that only cut 90 degree angles or less.
Another consideration when choosing which mitre saw to buy are the features each make and model offers. Some features are designed to provide added safety, some to provide greater flexibility, while other features are designed to make the saw more user-friendly. With eBay, consumers can find their perfect mitre saw, whether new or used, from a wide selection of listings to find the best value for money.