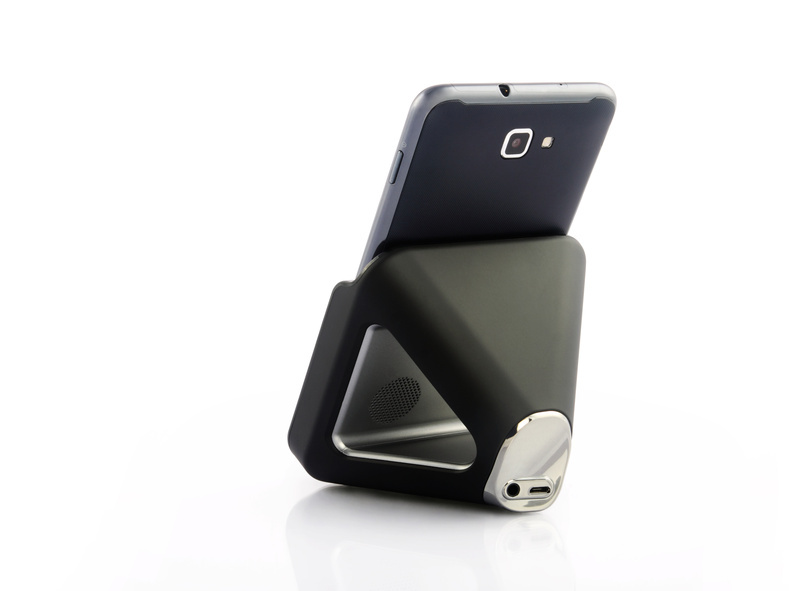 Mobile phone chargers and docks are available in many different designs, and the number of different phone brands and models that a buyer may need to match with a charger is almost overwhelming. When there are many similar products, too many for a typical bricks and mortar shop, and when each buyer is likely to need a very specific item, eBay is always a good place to search. When it comes to mobile phone chargers and docks, eBay offers a neatly organised virtual space where it is relatively easy to locate exactly what's needed. Most buyers will already know the brand and model of the mobile phone they need to charge. It is easy to limit the product search to the correct brand and model. However, it is also necessary to decide on a design for the charger. eBay has five categories for mobile phone chargers: wall chargers, car chargers, charging docks, charging mats, and solar powered chargers.
Wall Chargers
Most mobile phones come equipped with a wall charger. However, these chargers sometimes break or are misplaced. This is the category to use to search for a replacement charger or a collapsible travel wall charger. eBay has wall chargers for all the common mobile phone brands and models, and for many that are not common as well. Since wall chargers are so ubiquitous, this is a good category to search for bargains. There may be used or heavily discounted dedicated chargers available, especially if the phone charger has a design that has been in use for a while. Many of these chargers are designed to work with USB plugs, and that makes them very adaptable. They can be used with any powered USB plug, not just with one that matches the phone, and they can therefore be used to charge other devices also.
Car Chargers
Car chargers are usually designed to plug into cigarette lighters. In fact, most cigarette lighters today are chiefly used as power connectors. With a car charger, it is possible to recharge a mobile phone on the go, when a conventional electrical outlet may not be available. Some of the car chargers on eBay are USB-based and can also be used for recharging other devices, such as music players. As long as the car is running, the electricity will keep flowing. Car chargers are perfect for anyone who always or occasionally uses their car as a mobile office. They are also useful for people who commute to work in a car and frequently forget to recharge their phones at night.
Charging Docks
Charging docks are designed to hold a mobile phone rather than simply providing a way to plug it into an electrical outlet for recharging. They are generally more expensive than car chargers and wall chargers. However, they allow the mobile or smart phone to function more like a cordless landline phone. With charging docks, mobile phones are usually charged in a vertical position, and that makes them easier to see and keeps the surface where they are stored looking less cluttered. If a call is received, the mobile phone can simply be lifted from the dock and answered. Some charging docks are designed to plug directly into an outlet, but most are free-standing.
Charging Mats
Charging mats are the newest technology in mobile device chargers. They allow the user to recharge mobile phones, smart phones, music players, tablet computers, and other mobile devices simply by placing them on a mat. The mat may need to be plugged in, or it may be equipped with rechargeable batteries, making it easy to use while travelling. How does this work? The mobile phone needs to be kept in a special case. The case plugs into the mobile phone's power port. Inside the case, there is wiring that connects the phone's power port to metal contacts in the back of the case. When the case is placed on the pad, current passes from the pad to the metal contacts on the back of the case, through the case's wiring and into the power port. It sounds complicated, but in effect, it allows the user to simply place the phone on the pad to recharge and simply lift it off the pad in order to end the charging cycle. There is no plugging or unplugging required, and many charging pads are wireless, as well.
Solar Powered Chargers
Solar powered chargers are the perfect way to use free, renewable energy to recharge a mobile phone or other device. They are not only perfect for travel and camping; they also give the user peace of mind. No matter what happens as long the network is still up, it will be possible to stay connected. A solar powered charger can join the wind-up radio and the bottled water supply in the emergency stash, or it can simply serve as a zero-carbon, sustainable piece of mobile technology. Solar powered chargers are available with a variety of different designs. Some designs are based on mobile phone cases that incorporate solar panels. The solar powered mobile phone cases are designed to work with specific phones and cannot necessarily be used with other devices. They work much like charging mats: The case plugs into the phone's power port, and the power port is wired to the solar voltaic panels in the back of the case. When the phone is placed in the sunlight with the solar panels facing up, it recharges. What could be more convenient? The other common design is based on detached solar voltaic panels. Some are fairly compact and are designed to be portable, and others are bulkier and are intended to stay in one place. This type of solar charger attaches to the mobile phone with a cord, much like a wall charger or a car charger. Often, this type of solar charger can be linked to multiple devices. It offers greater flexibility and in many cases, a faster charge at the cost of compactness and full integration with the phone.
Locating Mobile Phone Chargers and Docks on eBay
In order to access eBay's full selection of mobile phone chargers and docks, start at the home page. Then, click on Electronics & Technology in the menu on the left side of the screen and hold down the mouse button. A selection of secondary menu items will appear. Select Mobile Phones & Communication from that list. Next, select Mobile Phone Accessories from the list of options to the left. Finally, click on Chargers & Docks. This will bring up a full list of the mobile phone chargers available on eBay. In order to narrow the search further, many people will wish to make a selection from the Brand or Compatible Brand options in the left-hand column. However, another option is to select the specific type of charger needed and then to narrow the choices according to brand. For example, it is possible to limit the search to Wall Chargers, Car Chargers, Charging Docks, Charging Mats, or even Solar Powered Chargers. It may be necessary to scroll down the left column in order to find the options on price range, item location, Auction versus Buy it Now, and Condition, which amounts to New versus Used. Although most mobile phone chargers are small, light, and inexpensive to ship, limiting the search to the U.K. may mean that the charger will arrive more quickly. Limiting the search to Buy it Now items will insure that it is not necessary to go through the bidding process, which may delay the purchase.
In Conclusion
With all of the types and vintages of mobile phones in use today, it can sometimes be difficult to find the right charger or dock. However, the huge selection of items and the vast number of merchants on eBay, along with eBay's neatly organised categories, almost guarantees that a quick search will locate the perfect charger. Go through the steps in sequence, or simply perform a search for the desired charger design and the phone's brand and model. There are classic designs such as wall chargers and docks, and there are newer, high tech designs like charging mats and solar chargers available as well.