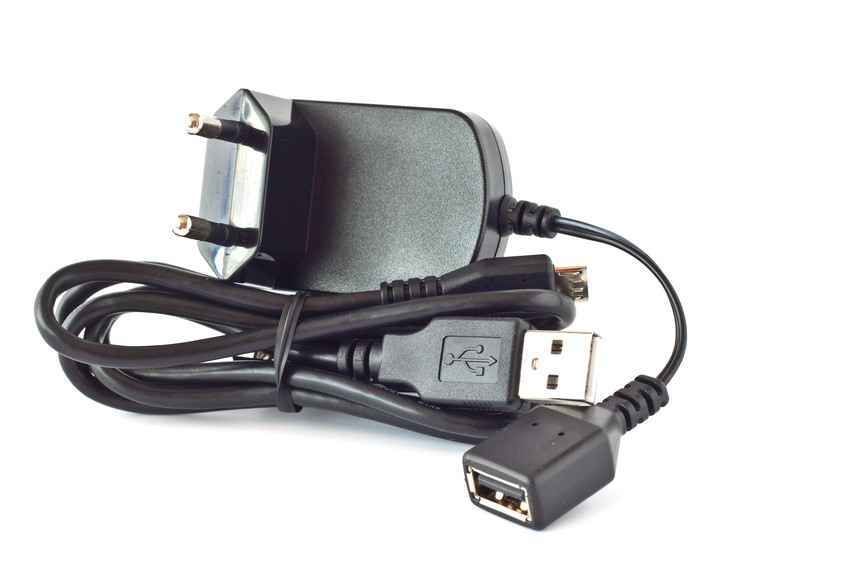 Mobile phones do not run forever. In fact, with various battery draining functions, like surfing the Internet, playing games, and downloading apps, when in use, any phone's charge may be quickly drained. When this happens, mobile phone wall chargers will be needed to recharge the phone's battery to enable continued use. Generally any new mobile phone will come with a compatible charger, but when these are broken or lost, it will be necessary to get a replacement.
About Mobile Phone Wall Chargers
Mobile phone wall chargers are plugged into the mains and direct power to the mobile phone via a specific connection. This connection will vary depending on the phone itself, with most chargers being brand-specific, and only working with particular brands. However, it is also possible to get universal wall chargers that will have a range of different connections that will work with a range of different phone brands, such as Nokia, Samsung, and Motorola. Some wall chargers will connect to the plug via a USB port. As such, the plug itself can be removed, and the charger plugged into a laptop or desktop. This can be particularly useful for charging a phone off of a laptop when on the move, or when in an area with no access to mains plug sockets.
Two Types - OEM and Non-OEM
When buying mains wall chargers, there are two main types to choose from in terms of who manufactures them. When looking for the cheapest chargers possible, it is important to know a little bit about these:
OEM Chargers
OEM, or Official Equipment Manufacturer, chargers are made by the same company that made the mobile phone. These are the most reliable chargers available because the original manufacturer will guarantee a high level of quality. Not only this, but they will also provide warranties with their products, meaning that they guarantee the purchase for a certain period of time. If the charger arrives faulty or breaks, the company will provide a full refund or replacement, no questions asked. Due to these benefits, these chargers are more expensive.
Non-OEM Chargers
Non-OEM chargers, also known as generic and aftermarket chargers, will be made by different manufacturers than those who made the original product. When a new product comes to the market, a host of manufacturers will create their own versions of the same product. Depending on the product, there might be a host of different manufacturers and versions to choose from. These will invariably be cheaper than the official products on sale, thus allowing anyone to save money when seeking a charger that is compatible with the phone they use.
Considerations When Buying Non-OEM Chargers
When buying non-OEM chargers, it is important to remember that there are some risks involved. The quality of the end product will vary from manufacturer to manufacturer, meaning it is crucial that some research is done. These manufacturers will not be well known brand names, so on initial glance it can be difficult to know whether or not the company, or product, is trustworthy. It is not uncommon for non-OEM products to be made using low quality materials: consequently, the charger itself may not run properly. This might manifest itself in the form of chargers that break quickly, chargers that charge the phone very slowly, and even chargers that cause damage to the phone when charging. Anyone buying a replacement charger for an expensive phone, like an iPhone, will want to do enough research to ensure that the charger is reliable before buying it. That being said, it is perfectly possible to find chargers that are both high quality and cheaper than the originals with a little work.
Reviewing Retailers and Products
Many retailers will sell non-OEM products, as well as official products. It will be clear which are unofficial by simply looking at the price. Don't be fooled into thinking that low priced chargers that look exactly the same as the original, but are being sold at a much lower price, are legitimate. While some retailers may offer discounts or sales on OEM products, low priced options will predominantly be made by alternative manufacturers. While the product may appear as though it is official, therefore, it probably won't be. Many of these products will be made to look just like the originals, so be careful to check before reaching the checkout.
Comparing Retailers and Products
Spending time comparing a variety of different retailers, and the products they sell, is sensible. Chargers generally come fairly inexpensively anyway, but it is still a good idea to compare a variety of options when looking to save as much money as possible. Finding sellers and retailers online is easy, so scroll through as many as possible and a clear picture of average costs will appear. Now, consider cost against quality: if a product is slightly more expensive, but is rated higher in terms of quality, it may be better to spend a bit more to help guarantee a good product. Remember, cheaper goods can end up being more expensive when additional replacements are needed to cover faulty items - especially when the product doesn't come with a warranty.
Additional Factors
Always remember to add in postage and packaging costs when comparing prices. Someone may find what appears to be a cheaper product, and then go through the buying process only to find that it is actually more expensive overall due to higher delivery rates. Part of this will be attributed to the location of the item. When buying from overseas, for example, shipping costs may be higher. At the same time, consider how quickly the new charger is needed. Opting for a cheaper delivery method will reduce costs, but will increase the time it takes for the item to arrive. For those who need a replacement quickly, it may be necessary to cover the more expensive delivery rates. Another factor to consider will be whether multiple chargers are needed. Having a charger for the home, one for the office, and one for the car is often a good idea for those who use their phones all the time. If multiple chargers are required, it will be possible to save money by buying a bundle. Retailers that sell chargers in bundles will generally help people to reduce the individual costs of each.
Buying Used Wall Chargers
Another affordable way of buying chargers is by getting them either used, or refurbished. Party used chargers will often be refurbished by the manufacturer, or the seller, and then sold on at reduced prices. These chargers are often high quality, and yet cheaper than new OEM chargers. Alternatively, search for high quality used chargers: this could be via retailers who specialise in selling on used items, or even from individual sellers moving on some token goods. When doing so, be sure to check the condition of any item closely before considering whether to purchase it.
Conclusion
Wall chargers, especially device-specific ones, are generally cheap. However, official OEM chargers will always be higher priced than unbranded ones. When looking for the cheapest options, therefore, consider non-OEM prudcts, or even used or refurbished products. Just make sure that sufficent research is done to ensure that these chargers are of a high quality before buying.