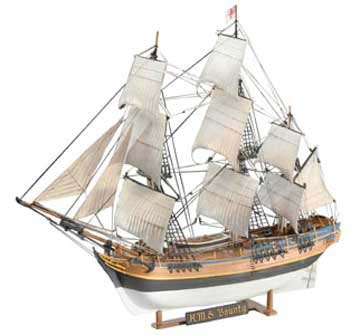 While video games may be all the rage, there are still those who love the intimacy and challenge of putting together a model from a kit. On eBay, there is a huge selection of different types of model kits available, from classic trains, cars and planes through to intricate models of military battles, dioramas and even science fiction.
Model building presents parents and children with an opportunity to do an activity together, or they can be an ideal gift for a dedicated collector. Online and in particular on eBay there are literally thousands of different models to choose from, so if you are new to the world of model building, where do you start?
What to consider
When buying model kits on eBay or online, there are a few key aspects to consider:
Is the model for yourself or for someone else?
Is the recipient an experienced or novice model builder?
What are the recipient's interests?
How old is the recipient?
What is the minimum and maximum price range?
It is important to choose model kits that not only correspond with the recipient's interests (so for example military models would be ideal for someone who has a particular love of military history, but not suitable for a young child's first model kit), but also their experience in building models. For young children, handling tools and chemicals such as glue and paints should never be carried out unless they are supervised by an adult. For very young children model kits may not be appropriate at all due to the number of small parts involved.
The more experienced the model builder, the more complex the model kit can be. As with anything, practice makes perfect and the challenge of model building is a large part of its appeal to model builders of all ages.
Cost will also be an important initial consideration, as some larger and more complex models can run into hundreds of pounds. Affordable starter kits are available on eBay, which offer a great introduction to the world of model building on a budget. But collectors and more experienced model builders looking for rare or hard-to-find kits can also browse the selection available online.
Using eBay's filter system
Because of the sheer number of model kits online at eBay, it can be useful to use the filtering system to make the search for the ideal model kit a little easier. This breaks it down into a series of steps that filter the choices available according to specific guidelines. To access the filters, select 'Model Kits' in Categories. In the left-hand scroll-bar is a list under 'Types'. By selecting 'Choose More' a secondary menu opens up. On the right hand side is a list of 'Other Options' - more specific filters to help narrow the search further:
| Filter | What it does | How it helps |
| --- | --- | --- |
| Subtype | This filters according to whether the search is for accessories, Decals (stickers) etc | Helpful if the collector already has the model but needs additional accessories to complete the project |
| Condition | Provides the option of choosing from either new or used kits | Good if looking for a more affordable kit. |
| Price | Allows a price specific search: i.e. from (price) to (price) | Good for those choosing on the basis of cost and affordability |
| Brand | Provides a drop-down menu of model kits by brand | Ideal for collectors of particular brands |
| Scale | Allows the selection of specific scaled kits i.e. 1:10 or 1:100 etc | Particularly useful for model train collectors working to a set gauge |
| Model | A comprehensive drop-down menu of models by name: i.e. Tiger Moth plane, Saturn V rocket etc | Narrows down searches by interest |
Trains
The majority of model builders start their interest with model trains. These kits have been a staple part of the UK toy scene for generations, and there are collector's clubs, exhibitions and even magazines dedicated to the construction of model trains.
Model train kits come in a variety of sizes, depending on the gauge of the track being used, the complexity of the models and the type of train being constructed. On eBay, fans of model trains will find everything they need to complete their models, including:
DCC systems and accessories for controlling and driving models
Price Guides and magazines
Engines and servo motors for powering trains
A full selection of sizes including Standard Scale and OO Scale
Live Steam moving parts for steam-driven models
Tools and equipment
While most model kits on eBay are suitable for all ages, model trains tend to be far more technical and consequently much more challenging to build. They can also be considerably more expensive than, for example, models of space ships or aeroplanes, although affordable kits are also available for those who are just starting their collection.
Planes
Model planes are an evergreen favourite amongst both older collectors and model builders and younger enthusiasts. Model planes are often much easier to construct, and therefore provide a great introduction to model building. From WWII planes and modern-day jets to non-military aircraft, there is a wide selection of model planes available on eBay.
Military
Military model making is a very serious hobby, and many collectors devote years to building up their collections. It can often be difficult to find those rare, one-off pieces to complete a regiment, for example, which is why military model builders tend to use online sites like eBay to track down those hard-to-find pieces.
A great deal of time, dedication and accuracy is key to Military model building, and the kits available in this sector often form just one part of a much wider collection. Military models range from one-off models of tanks or military vehicles to die-cast figurines, standard bearers and even the individual pieces of kit carried by soldiers during the Second World War. These kits often require adult supervision if being given to children, due to the number of very small parts and the necessity to use tools, adhesives and paints to complete the kits.
Figures
For collectors and model builders creating an entire diorama (for example a train station), to add a level of authenticity they will need to add some figures and animals. These are available online and on eBay, and come in a variety of different sizes so that they are compatible and to scale with the model environment into which they are being placed.
Accessories
To create realistic environments, even in miniature, access to a full range of accessories is essential. For many collectors, historical accuracy is important, while for others it is the smaller elements that really bring a model to life, such as the inclusion of trees and plants in a diorama or landscape, or the right type of brass chain to finish off a scale model of a boat. The best place to find these essential accessories is online, using the additional filters such as scale, brand and condition to narrow the search.
Starting a collection
Entry-level kits are freely available, and the choice of what to buy is dictated purely by the purchaser's preferences. So if the buyer has an interest in model cars, for example, then there are plenty of options available under that specific section. Bearing in mind the criteria mentioned earlier for choosing model kits, it is easy and affordable to begin a collection that could last for a lifetime.
Unusual kits and Collectors Items
As with many other hobbies, there are those rare and hard-to-find kits that collectors are always looking for. By buying model kits on eBay, it is easier to find collector's kits at an affordable price. Rather than going to one single source, buying from an online site like eBay provides collectors with access to sellers from all over the world, making it much easier to track down the more unusual or hard-to-find kits.
Wooden Models
One specific genre of model kits is wooden or matchstick models. This is perhaps one of the more challenging forms of model building, as rather than being supplied with pre-moulded or die-cast parts that are then fitted together, wooden models often only supply a plan and a number of generic wooden parts such as 'lollypop sticks' or matchsticks. There is a considerable amount of skill involved in building wooden models, and, due to the use of sharp knives and adhesives, it is advisable that younger children are supervised by an adult when building these types of model kits.
How to Buy Model Kits on eBay
The easiest way to buy model kits is to explore what is on offer at eBay. Whether it is creating an entire village complete with station and working model trains, or building a spaceship, model plane or movie-specific models, a browse through eBay will give a good idea of what is available. Simply click onto eBay.co.uk and go to the drop-down menu of categories at the top of the page. Select Toys and Games and this will open up a list of sub-categories. Go to Model Kits and click to open the category. On the left side bar is a list of sub-categories that will make searching for a specific type of model kit easier, such as Military, Boats and Ships or Cars. Alternatively, the sub-category 'Subtype' lists other parts such as Accessories, Paints and Decals.
Conclusion
Model building, despite a changing attitude towards toys and games in general, seems to be retaining its popularity across the generations. From first-time model builders to experienced collectors, the sheer range of model kits available makes it possible for anyone to take up this hobby. It can inspire an interest in military history or a passion for science and engineering.
Model building is not gender-specific, and can be enjoyed as much by girls and boys. It helps to improve concentration, hand-eye co-ordination and dexterity, as well as teaching children about a wide range of topics, such as social history. Building model kits has no age limit, and is enjoyed as much by older collectors and enthusiasts as it is by children. eBay is the ideal location to either begin a life-long model building hobby or to find those rare and collectable kits to complete a military diorama. No matter what the subject, model kits on eBay are plentiful and affordable.