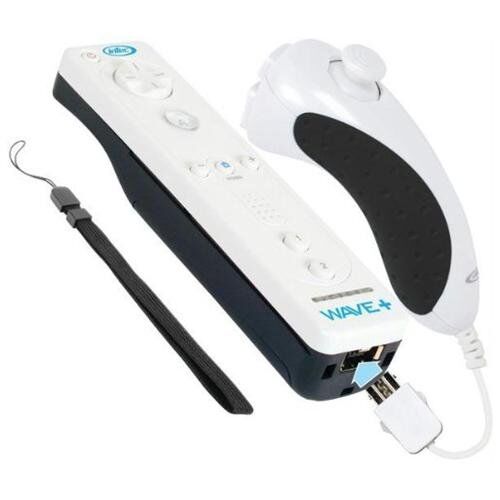 Motion sensors and cameras are essential for almost all fitness games, no matter what the gaming console. Buyers can choose to look on eBay for a range of these sensors and cameras in new and used conditions, as well as original and compatible brands at a variety of prices, but usually affordable. eBay also includes options from every game console, so it is very easy to purchase everything needed all in one place.
Buyers can use the following information to decide which sensors and cameras they need and then find them on eBay.. Considerations usually include finding the right model, setting a budget, and placing an order so that it arrives on time for whatever it is needed. Also taken into consideration should include compatibility, condition, and specifications. Buyers should compare multiple options, check the delivery cost, and read the description before making a purchase.
Choosing Motion Sensors and Cameras for Fitness Games on eBay
The first step to making a purchase on eBay is to decide which model is needed. The exact option likely varies from game console to game console, especially for anyone purchasing an original equipment manufacturer model. Buyers should check the model of camera or sensor needed based on the game, the gaming console, and the brand. Important considerations include that the motion sensor work with the game console and the game being played. Motion sensors are usually compatible with any console of the same brand but an older console might not support a very new sensor simply because the console does not have the right graphic capabilities. Therefore, it is always important to pay attention to specifications, recommendations, and compatibility listings.
Game Console Compatibility
There are multiple game consoles but popular ones include the PlayStation, Xbox, and Nintendo. Each of these game consoles has its own unique motion sensing technology so buyers should pay attention when looking on eBay. The following chart outlines each of the major brands and the motion sensors that go along with them.
| Game Console | Motion Sensor |
| --- | --- |
| PlayStation 3 | PlayStation Eye or PlayStation Move |
| Xbox 360 | Kinect |
| Nintendo | Wii Remote |
While not every motion sensor or camera is labelled as one of these options, it must be labelled as 'compatible with' in order to work on the game console. Any PlayStation Move device is listed as being compatible with the PlayStation Move and the PlayStation Eye or is created by the manufacturer. Sony produces the PlayStation Eye, PlayStation Move controllers, and a range of various toy guns intended for specialty games for PlayStation Move. Xbox 360 produces a range of Kinect cameras and sensors under the Kinect brand. Buyers should look for game-console specific items when purchasing motion sensors and cameras.
It is important to pay attention to the camera specifications when purchasing a used model as some might have lower sensing capabilities than a newer model. This can be problem if the game is designed to be compatible with the latest camera or sensor for the game console. Check the back of the box or the manufacturer's website to see if there are any video specifications and then read the eBay listing to see if they are present for the camera or sensor.
The Needs of the Game
Buyers should also check the needs of the game before purchasing motion sensors and cameras for fitness games on eBay.. Not every game requires the same sensors and, in fact, some even require specialty sensors. Common needs include dual motion sensors to be used with the camera. These can be purchased separately or together but are usually cheaper when purchased together. Generally, the motion sensors required by the game are listed on the back of the package or on the manufacturer's website or the sale page.
Different Types of Brands and Conditions
One major consideration for buyers on eBay is the condition of the device they are purchasing. eBay sellers list new, used, and refurbished models. It is also important to consider that not every model on eBay is original equipment manufacturer (OEM) so it is a good idea to check the exact description to determine who made the sensor or camera. For most buyers, the main deciding factor with these options is price and budget. However, quality, durability, and value for the money should also be considered.
Original Equipment Manufacturer Motion Sensors and Cameras for Fitness Games
These are relatively expensive but usually considered to be excellent basic quality. OEM cameras and sensors include any gaming motion devices made by the manufacturer of the console. These are made by Sony, Microsoft, and Nintendo and are produced specifically for their games. OEM cameras and sensors are for the most part a great choice for anyone looking for a quality gaming experience.
Compatible Motion Sensors and Cameras for Fitness Games
Compatible brands include those that are designed as a budget option for gamers and brands that are designed as an upgrade from the OEM models. Usually, the latter is rare, but can still sometimes be found on eBay. Good examples include Razer Hydra options, which are considerably more expensive than most OEMs. Most compatible brands are more affordable, but usually more cheaply made meaning that they might not hold up to the quality standards of the OEM models.
Comparing and Selecting a Motion Sensor or Camera
After choosing an exact model or models of motion sensors and cameras,, buyers should choose how they want to purchase these on eBay. Options include new, used, refurbished, and bundles that might include a variety of items such as games, motion controllers, motion sensors, and more. Usually, determining factors for this decision includes price, budget, and the condition of the camera or sensor.
Bundles
Bundles are usually a relatively affordable way to go for anyone who is looking for new gaming equipment. Many bundles include the entire motion setup for the game console and sometimes include a game as well. Anyone who has not yet purchased the fitness game they would like to play can look for a bundle that comes with game included, although it is not guaranteed to be listed on eBay. Bundles can also be purchased with an entire game console, so buyers should look out for what they want based on individual needs.
New vs. Used
New and used models are generally available on eBay but many buyers prefer the new options. Used sensors and cameras can be a great idea for anyone who is on a budget, who would like to spend as little as possible on the device, or who already has an old game station. There are a variety of reasons for choosing to purchase used, and it is very easy to buy a used motion sensor or camera on eBay.
Refurbished
Choosing a refurbished model is something of an in-between choice for anyone who cannot decide between new or used. Refurbished cameras and sensors have been used in the past but have been repaired to original condition, although they might still feature cosmetic damage such as scratches. Refurbished items are usually more expensive than used but cheaper than new, which makes them a great option for anyone on a budget who does not want to risk a second hand purchase.
Buying Motion Sensors and Cameras for Fitness Games on eBay
If you have checked your game console and the game you want to play to see which motion sensor you need, you can start your search from the home page of eBay.. Usually, you can find more product specific items if you search for branded sensors or eyes such as the 'PlayStation Eye&', 'Kinect Camera&', or 'Wii Remote Camera'. This search should bring up both branded and unbranded options compatible with your device. Another consideration is to specify the model of game console, for example 'PSP' to narrow your search even further.
Once you find the motion sensor or camera you are looking for on eBay it is important to compare them for value, delivery time, cost, and condition. Usually, you should look at a minimum of two options before making your decision. Factors include the cost and estimated delivery time to your location, the total price, and the version of the device. Finally, read the full description to check specifications and condition before making a purchase.
Conclusion
Buying motion sensors and cameras for fitness games on eBay is a great way to go for anyone who is looking for an affordable motion sensor or camera. Making a purchase requires a few simple steps starting with setting a budget, checking the needs of the console, checking game requirements, and then searching for that model or models on eBay. Buyers can choose between OEM and compatible models and can select new, refurbished, or used cameras.
Sellers on eBay list items in a variety of conditions, and often at different prices, so it is always a good idea to compare options to see which option is a better deal. Checking delivery time and cost is also a good idea although this might not be necessary for all buyers. It is very important that the buyers know exactly what they are purchasing, which means paying attention to description listings as well as any photos given, and contacting the seller with any questions as necessary.