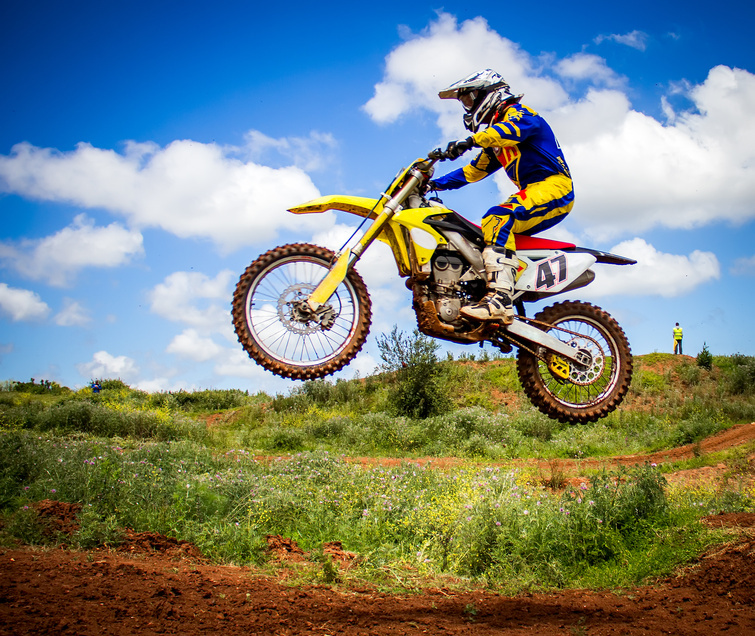 Motocross body armour is essential if planning to participate in any form of competitive racing. Designed to protect the body from impact, this safety equipment is generally worn underneath other motocross clothing.
Quality
Thoroughly examine the points where the straps join to the plastic on the body armour. High calibre motocross body armour is constructed of high impact polycarbonate material and features riveted or sewn on nylon straps. Still, make sure to check the durability of the plastic; the material should be tough, yet offer flexibility for increased rider comfort. High quality brands that produce motocross body armour include Fox, Thor, O'Neal, SixSixOne, and Answer.
Level of Protection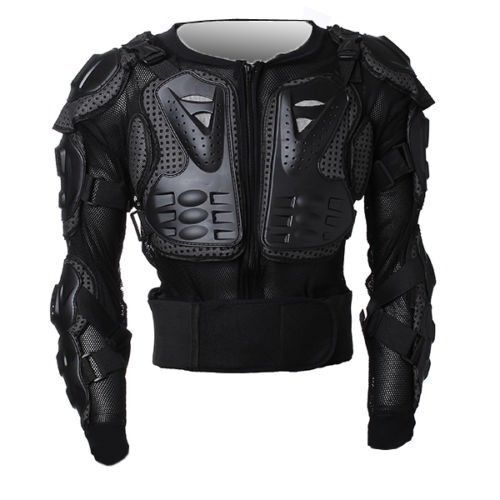 Whether searching for kids' or adult motocross body armour, make sure the level of protection it provides meets your particular needs. Basic body armour generally comes in the form of a foam or plastic pad worn over the chest. This motocross gear provides minimal coverage from falls and from flying debris from other riders. In addition to a chest pad, more elaborate motocross body armour may include shoulder padding, motocross elbow pads, back pads, and motocross kidney belts; this offers the best possible upper body protection. Still, many riders favour the versatility of modular chest protectors. These protectors allow wearers to add or remove pads to customise the gear according to preference. For added safety, consider a motocross neck brace. Designed to work with body armour, this safety equipment protects the neck by limiting its range of motion during wear. Neck braces can also absorb or redirect the force of an impact, lessening the strain on the neck and vertebrae.
Size
Motocross body armour may be sold in sizes according to height and weight or come as one size fits all. No matter the decision, properly fitting this safety equipment is essential to ensuring adequate protection. To help achieve a perfect fit, look for motocross body armour that features adjustable shoulder straps to fit all body types.
Features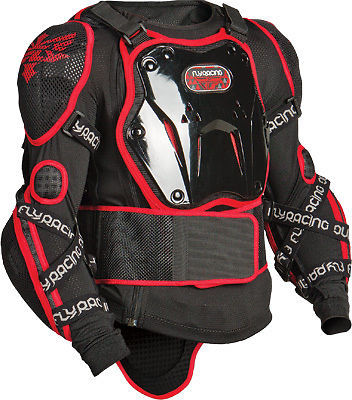 The best motocross body armour offers not only a high level or protection, but also comfort and convenience. While cooling vents allow airflow to reach the body, lightweight armour reduces body strain. Some body armour varieties may also feature multiple pockets, making it easy to carry essentials while on the road. Still, if planning to ride before dawn or after dusk, consider motocross body armour that features reflective tape on the front and back to increase on-road visibility.
Design
Although the armour is intended for safety rather than looks, if you plan to wear the armour on top of a motocross jersey, design may be a concern. Choose among various colours and styles based on personal preferences.