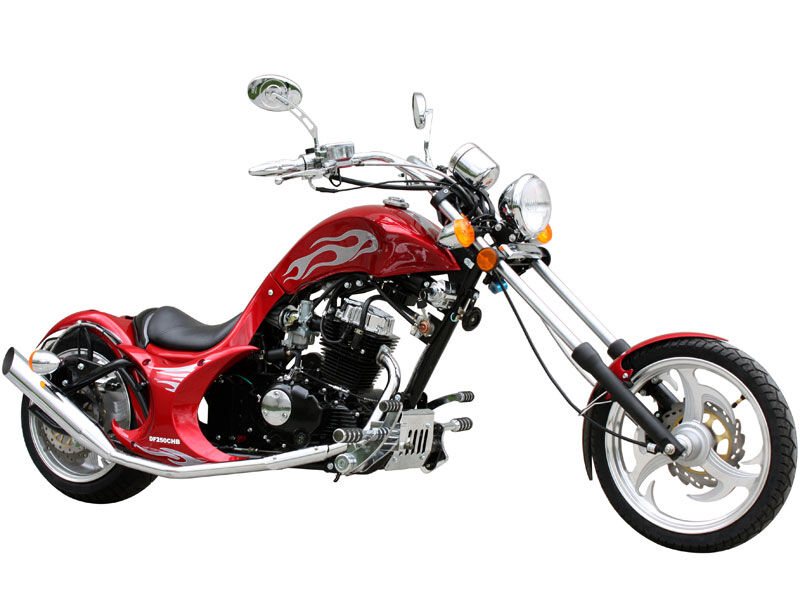 The exhaust header is an important part of a motorcycle. It improves the work of the engine and helps it run smoothly. Exhausts come in many shapes and sizes. There are motorcycles with a single exhaust, a dual exhaust, or even something as simple as a straight pipe. The exhaust header is a very common aftermarket upgrade in a motorcycle. These components are also affected by weather and over time become worn out. Regardless of the reason, sooner or later, a motorcycle owner can find himself in a need of a new header.
eBay is a reliable source where one can look for exhaust headers. Providing customers with the choices they may want or need, eBay is an all-service site.. Still, selecting the right exhaust is not that simple. Before purchasing an exhaust header, one needs to ensure that the reason for replacing the header is valid. A prospective buyer needs to acquire knowledge about the build of a header and how it should perform. With the help of this knowledge and a precisely defined budget and goal, a buyer can make a wise purchase on eBay.
Good Reasons to Replace Motorcycle Exhaust Headers
There are many reasons to replace the motorcycle exhaust headers. Different type of changes can offer improvements on the motorcycle experience. Some of the main reasons for changing exhaust headers are summarised in the chart below.
| Reason | Explanation |
| --- | --- |
| Sound | An exhaust header greatly influences the sound of the motorcycle. |
| Performance | The replacement of an exhaust header gives the motorcycle a boost in performance. |
| Looks | The exhaust headers can differ a lot in terms of looks, and some might be more fitting than other. |
| Damage | Any damaged part of the exhaust system should be replaced. If the problem is recurring, a buyer should consider a unit of better quality. |
All of the reasons listed in the chart can motivate a motorcycle owner to seek a different type of exhaust header on eBay. Whether the rider prefers performance, looks, or sound dictates the type of replacement part that is chosen.
Sound
The exhaust is greatly responsible for the way a motorcycle sounds. While the aim of manufacturers is to make motorcycles as silent as possible, customers are known to prefer a louder ride. Those who have heard their motorcycles run without a silencer know the difference created by the exhaust. Each exhaust header gives the engine a different note. Tinkering with the exhaust can result in different noise levels, but it is important to bear in mind that manufacturers make them more silent for a reason.
Performance
Performance is usually the main reason that inspires a change. There are two performance aspects of the motorcycle that can be improved with the replacement of the exhaust headers. The first one is the obvious engine performance. There are units that show better performance ratings than those from the original equipment manufacturer, or OEM. Changing the exhaust headers can lead to less back pressure within the cylinders which makes the engine run more efficiently. Replacing the whole exhaust can further better results. The second performance aspect affected is the total body weight. The whole exhaust system can be quite heavy so a strategic replacement with parts made of lighter materials can lead to a significant decrease in the weight of the motorcycle. Selecting the right replacement parts can lead to an increase in power.
Looks
Over the years exhaust systems have become bigger in order to satisfy the strict emission regulations. The bulky exhaust is hard to incorporate within a slick motorcycle design. Manufacturers have made an effort to hide it by placing it under the seat in some models. Still, a lot can be achieved in terms of aesthetics, if an owner is willing to experiment with different exhausts.
Condition
No exhaust system lasts forever. When it starts to show signs of damage, it should be replaced immediately. Whether it has rotted from extended use or it has been damaged in a crash, a defective exhaust can create problems in engine operation. Those who are not satisfied with the longevity of use provided by the exhaust should consider looking for different brands and models made from different materials on eBay.
Construction and Materials Used in Motorcycle Exhaust Headers
A great deal of the cost of an exhaust header depends on the materials used in its construction. Old motorcycles used to run on exhaust made out of single tube high temperature steel. Relatively simple construction is one of the strong points of these designs. However, a steel header is not very durable, and it easily becomes stained and worn out by the high temperature gasses that pass through it. A header made of steel is also not suitable for chroming, which means that not much can be done to improve its appearance.
Materials like aluminium and titanium are also found in header designs available on eBay. Aluminium headers weigh less than other models on the market, and titanium is a material that adds to durability. A multi-walled design has been implemented on some header models in order to keep the heat inside and allow the exterior to be chrome plated. Those looking for ultimate flow should seek headers that have been hydroformed.
Road Legal or Race Use Motorcycle Exhaust Headers
A buyer should be aware of the differences between a road legal and a race use exhaust header. A road legal unit is one that has passed through homologation and has been deemed appropriate for use in urban surroundings. The race use exhaust headers can only be legally installed on racing motorcycles. These units are banned from streets because of the excessive levels of noise they produce. Some of the race use exhaust headers do improve the work of the engine, but a louder engine is not necessarily a faster one.
Those who wish to have a race use exhaust header installed and still use a motorcycle legally should consider buying a unit with a removable baffle. The baffle is inserted in the main chamber of the silencer, and it drops the noise emissions to a more agreeable level. This does take a toll on performance, but the baffle can be easily removed in situations where more power is needed. The procedure is fairly simple, and all it takes is a pair of pliers. The rider can complete it in a couple of minutes and experience the full power of the motorcycle on the open road.
Legal Warning
Anyone who uses a racing exhaust header in a populated area is in breach of the law. The fines are quite steep, so make sure to purchase an adequate exhaust header. The United Kingdom has even set a limit on the allowed noise a motorcycle can produce on the track. This means that the use of some exhaust headers is considered illegal on the track too. A race event organiser is obliged to turn down any vehicle that does not meet the criteria. When looking for motorcycle exhaust headers on eBay, it is therefore important to check the dB value in the product specifications and make sure that the motorcycle is road legal or able to compete on the track.
Buying Motorcycle Exhaust Headers on eBay
Locating eBay's offers on motorcycle exhaust headers is fairly simple. Start out directly from the 'eBay Motors' section of the website. Or, you can select the 'Motors' category on eBay's main page to access the components. Within this category, you are likely to find motorcycle exhaust headers in the section labelled 'Motorcycle Parts and Accessories', which deals with this kind of merchandise. The offers on exhaust headers are located under 'Motorcycle Parts'. There is a separate subsection for every motorcycle make, which further simplifies the process. To view offers on exhaust systems, only use the filter that is related to exhaust system parts. Once the make is selected, the selection can be refined to directly address exhaust headers.
Typing in 'exhaust headers' in eBay's search bar also generates listings related to this term. A more specific query is wiser as it provides a smaller set of results. If you know the name of the exhaust header model, you can use the search bar to directly find what you are looking for. eBay has offers on both new and used exhaust headers. A used one might be worth the purchase if it has been cared for properly.
Conclusion
A motorcycle exhaust header is not as simple as it looks. Choosing the right one requires some knowledge about its build and its use. Decide what the desired effect of the header is, and one can guide the purchase from there. Those who wish to get better performance out of their motorcycles may consider a header designed for race use. These headers are usually louder, which might be to the liking of riders, but it can be over the legal noise limit. A unit with a removable baffle might solve that dilemma as it can change the ride from a quiet one to one of high performance in a matter of minutes. It is important to look into the legal requirements, if one is considering a racing exhaust header.
Thanks to a wide range of products and sellers on site, eBay makes it easy for potential buyers to find the motorcycle exhaust headers they need. One needs to be aware of how to effectively use the website's features to locate the right type of header at the right price.