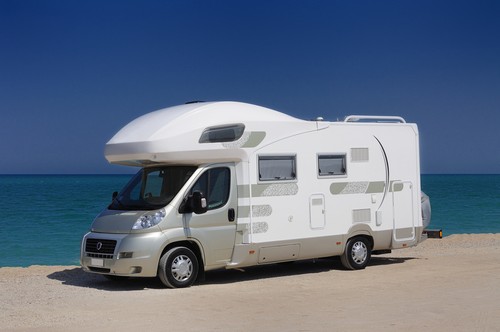 Everyone loves to travel, and for some people the best way to travel is to take everything including the kitchen sink along with them on the journey. Owning a motorhome allows these people the opportunity to see the UK up close, going from town to town trailing their living accommodations along with them. This is a great way to travel, but does require a suitable motorhome equipped with all the necessities.
Any trip in a motorhome, including a small trip, is much more enjoyable when it has been prepared for in advance, including making sure that all of the working parts and amenities on the motorhome are in tiptop shape, and that all the desired extras are on board as well. The good news is that so many bargains are available on eBay that the motorhome enthusiasts should find it easy to keep their prize vehicle running smoothly, looking great, and keeping the family comfortable.
Buying quality motorhome parts on eBay is not difficult. It involves knowing what parts are available, how to find those parts, and selecting which one purchase. For the consumer with an eye for a bargain, eBay should be among the first places to turn for motorhome parts and accessories.
Motorhome Parts Available on eBay
eBay sellers list a large number of parts and accessories for all kinds of vehicles, including those for motorhomes. Some of the vehicle parts listed are interchangeable between different types of vehicles: cars, trucks, and motorhomes. Considering these first may provide a way to save some money.
Considering Non-Motorhome Possibilities
Many parts manufactured for a comparably sized vehicle also work quite well for some motorhomes, and because they are not exclusively labelled as a motorhome item, purchasing items like this, that are intended for more general use, may be a way to save some money. These include certain motor parts, wheels, in-car technology items, and even parts for enhancing the style and character of the motorhome by adding custom lighting, performance parts, and other interior and exterior embellishments.
Sometimes, buying motorhome parts that are not labelled specifically as being for a motorhome can save the consumer money, as they can with any recreational vehicle, so it is wise to be on the lookout for times when this is possible. In order enjoy some of the savings, start by learning whether the parts or accessories the motorhome requires must be specifically designed for it, or if other vehicle parts will do.
When doing this, it is important to be certain that the part or accessory is going to work. Some are a hassle to install and may be very difficult to exchange once they are in place.
To know what parts are interchangeable, consult the vehicle's owner's manual. Another good idea is to ask around at places where motorhome owners frequent, such as parks, campgrounds, and RV centres. Many other owners are interested in the same thing and may have valuable experience to draw from.
Motorhome Specific Parts
While some vehicle parts are usable for a number of different vehicles, which can equate to savings, many of the parts that motorhome owners are often in the market for are not interchangeable with other vehicles. These include the type of parts that manufacturers specifically design for motorhomes, such as built-in furniture, awnings, kitchen equipment, and even some motor and running gear parts.
Engine Needs
The engine of a motorhome must be able to pull a larger amount of weight, and the frame and running gear must be able to support it. Because of that, some parts that may seem to be interchangeable with other vehicle parts may not offer the strength and durability that the motorhome requires. These parts and accessories must specifically be purchased for a motorhome, and some only work with certain models.
Non-Engine Parts
Many motorhome parts, on the other hand, have standard measurements that allow them to be usable among a wide selection of motorhomes in a specific category but not for those in another category. For instance, many parts manufactured for coachbuilt motorhomes are not suitable to use on a camper van. These parts may have certain dimensions specific to the type, size, or model of motorhome they are intended for.
In many instances, it is necessary to choose parts that are specifically produced for a certain motorhome to ensure that they fit well, work properly, and look great. eBay sellers list a large number of parts usable on select models of motorhomes, including those manufactured specifically for coachbuilt, camper vans, high tops, and class A's. As mentioned, some of these parts are interchangeable, but others are not.
For certain parts, it is important to purchase only from the original manufacturer. Many consumers are delighted to find that even these harder to match parts are often listed by eBay sellers. These include parts made specifically for Seat, Volkswagen, Fiat and Ford.
Finding Motorhome Parts On eBay
There are a number of different ways to find anything on eBay. Some consumers arrive at the site eager to browse the different listings in order to see the types of bargains that are currently available. Other consumers prefer to find what they want quickly. Each of these eBay visitors can easily tailor a keyword search to meet their objective.
Using a Keyword Search to Locate Motorhome Parts
Perhaps the easiest way to quickly locate a specific motorhome part is to enter basic keywords into the search engine on eBay's main page. If an exact part number is available, that is a good place to start. However, part numbers are rarely listed in the title of the item on eBay, so an advanced search that includes searching the product descriptions might provide the largest number of results.
If the part number is not available, or if the results are not satisfactory, use a keyword search. For example, if a consumer needed new kitchen equipment for their caravan, they may start by entering, "caravan kitchen equipment" into the search field on eBay's main page. A search like this is likely to return a large number of listings, which is an excellent plan for the consumer who is open to browsing around at what is available. eBay sellers list a large number of bargains daily, browsing the listings in this way can inform the consumer of an extreme sale on an item may have not been considering because of the item's high price.
While that is an excellent way to find an unexpected bargain, many consumers are more interested in just finding the part they want quickly and getting back to the motorhome. When this is the case, look for ways to narrow the search by adding more specific terms, such as "refrigerator," to the search field. Doing this dramatically shortens the list of items available that match the search, and the fewer items are easier to sift through in an effort to find the exact part at the right price.
Motorhome Parts by Category
eBay sellers list so many motorhome parts that browsing through the many listings can become overwhelming. Thankfully, many of the different parts and accessories can be grouped together, which makes searching easier. The following chart lists just some of the items that can be found this way:
| Category | Parts and Accessories |
| --- | --- |
| | Rear lights, mirrors, electrical wiring, hitches, breakaway cable |
| | Leisure batteries, converters, cable, splitters, relays, sockets, switches, solar panels and equipment |
| | Vents, shower fittings, toilet parts and supplies, sinks, showers |
| | Sinks, fridge-freezers, cooker and grill units, kettles, dishes, pans, cooking utensils, small appliances, storage solutions |
| | Tables, table leg hardware, cabinets, trim pieces, beds, seating, cushions, storage solutions, entertainment items, curtains |
When looking for these types of items on eBay, simply use the keyword that accurately describes the category the part might fall into as part of the keyword search. It is also wise to look for any available search options that can help narrow the number of listings in any way.
Purchasing Motorhome Parts on eBay
When it comes to taking a vacation in a motorhome, it is nice to start out knowing that everything is functioning properly. Many motorhome enthusiasts prefer to handle necessary maintenance and repairs on their own and choose to turn to eBay to find bargains on the parts they need. Others buy on eBay as a way to avoid paying the high prices for part that mechanic shops typically charge.
Before purchasing, be sure to check measurements, part numbers, and the condition stated by the seller of the part or accessory. Also, because many motorhome parts can be heavy, it is important to consider shipping costs when choosing parts to bid on. Some sellers wisely included postage in the price of the item, and some sellers are open to the idea of helping the purchaser save on shipping by allowing for local pickup. If this is a buying strategy you would like to try, be sure to determine the seller's location before purchasing and make sure that arrangements can be made.
Conclusion
Travelling the countryside in a motorhome is a leisure-time activity that has the ability to bring enjoyment to the entire family. While it is affordable in many ways, maintenance and repairs can equate to unexpected expenses. The ability to quickly locate quality bargains on the necessary parts is necessary in order to keep travel plans and the motorhome moving in the right direction. Finding the parts available on eBay typically represents the kind of bargain most motorhome owners are looking for.
Knowing what parts are interchangeable is one way to save money on the necessary repairs. It is common for manufacturers to price motorhome parts higher than parts for comparable vehicles. When the motorhome requires parts designed specifically for it, it is important to spend the extra money for these. However, the motorhome owner who can be certain that the necessary parts are interchangeable with those manufactured for other vehicles has an opportunity to save even more money. eBay sellers list a large variety of motorhome specific parts, as well as parts that are interchangeable with other vehicles, making it easy for caravanners to find exactly what they are looking for.