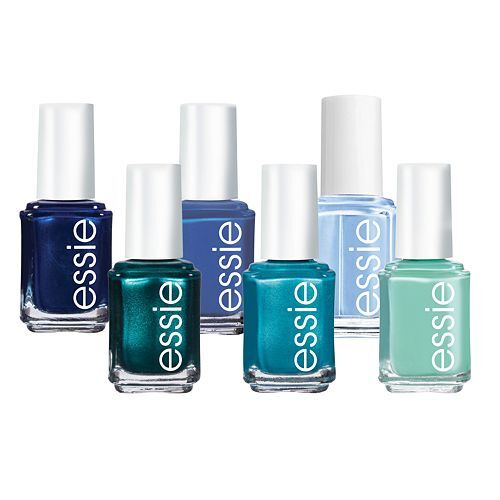 Nail varnish, enamel or nail polish is a lacquer applied to fingernails and toenails to colour or improve the look of the nail. It has become a big trend in recent years and has been endorsed by advertising, used by high-profile celebrities and given much more room in high street stores and online shopping sites like eBay.
Nail polish can also be used to secure loose threads on clothing, patch up scratches on furniture and applied to cheap jewellery to stop it marking the skin. However, for the purposes of this guide, nail polish will be referred to in the cosmetic sense – as a varnish for the nails. This guide will talk the reader through the main features of nail polish, the advantages and concerns of the product and will explain how to make the most of sites like eBay to find the right colour and type of varnish.
Origins of Nail Polish
Nail polish originally came from China. It was imported into the UK from Paris in the early 20th Century and has become a modern staple for many women, children and even men today. The first nail polish was a concoction of ingredients including:-
Beeswax
Gelatin
Vegetable ink
Gum Arabic
Henna was also sometimes used to stain the nails, and in the Victorian era, women would rub creams into cuticles and round the edges with files instead of applying a gel to their nails. Since then, nail polish has been adapted and reformulated and now includes many human-made and synthetic ingredients designed to preserve its life and produce the best finish for the wearer.
Types of Nail Polish
There are three main kinds of nail polish to choose from on eBay. These are:-
These coats can be used independently of each other, or combined together to give the nail the best chance of holding on to the polish for as long as possible.
Gel
Gel nail polish is designed to act as the base for all other coats of colour, and also as a stand-alone polish in itself. The gel acts as a sealant on the nail and creates a smooth surface to paint over or to use on its own. Gel is created using ultraviolet light to give a long-lasting finish that can last for weeks without cracking.
Base Coat
A base coat is normally applied beneath the polish. This is essentially a sealant on the nail that fills in any ridges or uneven surface and smoothes the nail bed. Base coats are useful when the user will be applying a strong-coloured nail varnish onto the nail and wants to avoid permanent staining. For example, some of the dark red nail varnishes on eBay may cause staining if a base coat is not applied underneath. This is because some varnishes are very strong and the nail can absorb too much of this if a base coat has not been applied beforehand.
Top Coat
A top coat is a popular item that consumers buy when it comes to nail polish. Top coats are affordable, easy to purchase and come in an array of different colours and patterns. Top coats create a barrier that prevent scratches and stop the polish being removed easily, and comes in bright colours, pastels and clear hues.
Colours of Nail Polish
Colours of nail polish vary widely and there are varnishes in every colour imaginable.
The most popular colours on eBay tend to be muted and pastel-shades, as these blend in well in professional working environments and create a sophisticated and understated impression. Another popular colour is red, and this has been a traditional shade for centuries. Black has also been a popular option for some men, who wore black varnishes in the late 20th Century, following the example of rock stars and popular celebrities at the time in the music business.
As well as the choice of colour, nail polish can be embellished with diamante detailing, rhinestones and combined with other colours to create patterns. For example, there are various magnetic nail polished on eBay. These create swirling patterns by dragging the varnish around in shapes on the nail and set in this design. There are other varnishes that can absorb tiny stones and gems as well.
Ingredients in Nail Polish
Nail polish traditionally was made up of beeswax, vegetable dyes and gum Arabic. However, its ingredients have changed significantly over the centuries, aided by human-made ingredients and better production methods.
Most nail polishes are created using a form of nitrocellulose such as guncotton or nitrate film and combining this with a solvent like ethyl acetate to produce pigments. The main ingredients in nail polish include the following:-
Silver halide
Resins
Plasticisers
Colouring agents e.g. dyes
Adhesive polymers
Sparkling particles e.g. mica
Aluminium powder
Thickening agents e.g. stearalkonium hectorite
Ultraviolet stabilisers e.g. benzophenone-1
Customisation of Nail Polish
Nail polish comes in a wide range of colours, including:-
Strong, dark hues: blues, reds, greens
Monochrome colours: whites, blacks, greys
Pastels: cream, lilacs, pale greens and blues
This choice means that colours can be combined and made into new ones, painted over and merged into old colours, painted around in stripes and spots to create a pattern and painted on one half of the nail, creating a split colour. It is up to the user how creative they want to get when it comes to customising their nail polish from eBay.
In addition, nail polishes can be embellished with gems and stones to create textures and intricate detail. Some bundles on eBay come with the basic nail polish and tools like stones to add to the wet polish before it has set. This lets the wearer customise their nails and create their own style and suit different occasions.
Manicures are another popular customisation option when it comes to nail varnishes. Some wearers choose to buy a base coat, a top coat and a varnish to seal in the polish and this makes it last for several weeks. A manicure is when a wearer applies a base colour of pale pink, a white tip on the end of their nails and finishes this off with a clear polish to seal in the colour. Manicures originated in Paris and are now so popular worldwide that there are bundles and sets on eBay dedicated to French Manicures themselves.
Benefits of Nail Polish
There are many advantages to choosing a nail polish, a bundle of polishes and even full kits of nail varnishes on eBay.
Most nail polishes are cost-effective and within budget. For example, typical nail polishes on eBay retail at around £1.99 to £4.99 and can be selected in vast amounts or as a single purchase. There are numerous bundle packages available, meaning that the buyer can select larger quantities of their favourite brand of varnish and save money doing so.
Moreover, the vast amount of nail polishes on offer on eBay beats the amount on the high street. There are different colours, styles, makes and types of varnish to choose from and this is better than visiting a brick and mortar store and having to choose from one particular brand, or lots of poorly-stocked brands.
Concerns of Nail Polish
It is worth mentioning some of the concerns relating to nail polish.
Firstly, the chemicals involved in the process of making varnishes have come under some controversy. It has been found that some solutions contain phthalates and even formaldehyde, which has caused birth defects and severe conditions. Some countries have banned the use of toxic chemicals in nail varnishes and on the whole, manufacturers are phasing out contentious ingredients, so this should not be a major concern when it comes to purchasing modern nail polish.
Secondly, there are poor quality varnishes available in high street stores and these are not always clearly identifiable. For example, bright shades of varnish, especially red, can be packaged in attractive boxes but have been shown to stain the nail because of the harsh and cheap chemicals involved. However, choosing to purchase nail polishes from eBay is much more reliable than visiting brick and mortar stores. This is because sellers have rated feedback, so it is possible to check their reliability, and the products have clear descriptions and reviews. This means that the user can feel assured that the product they are looking for is exactly the quality they want.
How to Buy Nail Polish on eBay
It is easy to navigate through a site like eBay and choose the right nail polish. The first step the user needs to take is to enter eBay. Then, they will need to select a category to browse in.
After clicking Health & Beauty, there will be a further filter entitled Make-Up & Tools. click on 'Other Make-Up & Tools' and the user will be presented with hundreds of related results.
It is now time to type in to the search bar: 'Nail Polish'. This will bring up thousands of results for nail polishes, nail polish sets and accessories like nail polish remover to go with it. Alternatively, look for the Hand and Foot Care section under categories and select from Nail Polish, Nail Art and a host of other sub-categories.
Conclusion
This guide has outlined the main features, advantages and ingredients of nail polishes and has provided tips on buying the right nail polish from the online bidding site eBay.
Buying nail polish from reputable sellers means that the buyer has the reassurance of a top-quality seller and does not need to worry about difficulties in receiving poor-quality goods. Moreover, buying from a local seller means that it is possible to organise a local pickup and save money for postage and packaging. This saves time and is a good idea for anyone wanting their items delivered as soon as possible. Buying bundles of nail polish will also be a cost-effective means of buying in bulk and will come well within budget, because the bundles are discounted. Free shipping on some items also means that the buyer will save on postage and packaging.
It is clear that there are many different shades, styles and types of polish out there to browse and use. With the expert advice of sellers, and the large database of products on eBay, it should relatively straightforward to browse and select the perfect nail polish.