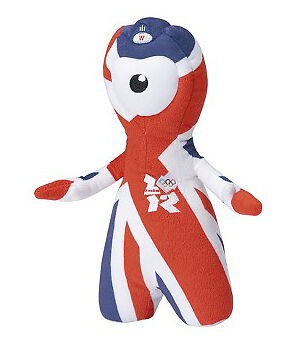 Alternating every two years, the winter and summer Olympic Games captivate an audience that spans the entire globe. The larger-than-life sporting event gathers people from numerous cultures to celebrate the concept of world unity. In addition to the feeling of togetherness and the inevitable display of national pride, comes another Olympic tradition that is more about national pride and athletic dominance. The Olympic Games not only lines the pockets of sponsors, it is also a cash bonanza for those who sell Olympic memorabilia. The biennial ritual has created a multi-billion pound industry.
Collectors purchase Olympic memorabilia either for sentimental reasons or to make money. They have historically purchased their valued Olympic collectibles in person, but now collectors can go online to eBay and find the seller that matches their buying criteria at the right price. eBay is the largest virtual marketplace that provides tools to help match Olympic memorabilia buyers and sellers. Before shopping for Olympic memorabilia on eBay, buyers should first learn about the most popular types of Olympic collectibles, as well as adhere to a few time-tested tips that ensure they buy something of value.
Popular Types of Olympic Memorabilia
Whether a buyer wants to make an investment or just collect Olympic memorabilia for conversation pieces, the first step for finding the right eBay sellers is to understand the myriad Olympic memorabilia options. From the ever popular pins that Olympic fans wear on their lapels to the clothing worn by famous athletes, eBay provides a fertile shopping ground for Olympic memorabilia.
Pins
Type in "Olympic memorabilia" into eBay's search engine and the preponderance of search results comprise some type of Olympic pin. Olympic pins have their origins from an 1896 International Olympic Committee dinner that commemorated the event by issuing pins to all of the guests. Once committee members realised the popularity of the pins, they began selling the pins to increase operational revenue. Lapel pins typically represent the way collectors begin to build their Olympic memorabilia inventory. They are inexpensive, colourful, and easily attainable. Make sure any Olympic pin offered on eBay follows the stringent requirements that pertain to the design and production of Olympic pins.
Participation Medals
While most Olympic athletes do not earn a gold, silver, or bronze medal, every athlete receives a medal just for participating in the games. Olympic officials and International Olympic Committee (IOC) members also receive participation medals. While it is rare to find a desparate athlete trying to pedal a gold medal on eBay, participation medals are readily available. However, the prices on the medals vary from inexpensive participation medals issued during the London 2012 Games to the very pricey medal issued over 60 years ago during the Berlin Olympics.
Torch
Besides the five rings, no other symbol represents the Olympics than the iconic torch. Over 13,000 torches were produced before and during the 1996 Atlanta Olympics, and the average price for one of the torches runs at around 1,600 British sterling pounds. As with most Olympic memorabilia, the older the torch, the more it costs. For instance, Munich Olympic torches, of which only 6,700 remain in circulation, can cost nearly 2,000 pounds.
Famous Athletes
Next to pins, the best selling Olympic memorabilia involves the merchandising of a noteworthy athlete. Michael Phelps trading cards became the hot memorabilia item after the 2008 Olympics. Remember that the value of any memorabilia that features an accomplished Olympic athlete inevitably declines because the athlete's relevance diminishes. The following chart lists the prominent athletes of the Summer Olympics dating back to 1996.
Year

Athletes

2012

Usain Bolt

David Rudisha

Rebecca Soni

2008

Michael Phelps

James DeGale

Nicole Cook

2004

LeBron James

Andre Ward

Hicham El Guerrouj

2000

Darren Campbell

Erki Nool

Kevin Garnett

1996

Carl Lewis

Michael Johnson

Dan O'Brien
The legacies of famous Olympic athletes typically endure because of two factors: the number of gold medals won or shattering a world record in one event. For the most famous Olympic athletes, winning multiple gold medals and breaking a record in at least one of the victorious events ensures Olympic iconic status.
Posters
In addition to trading cards, famous Olympic athletes grace the walls of collectors' homes. Posters provide collectors with a long-lasting remembrance of a particular Olympic games. They can present stunning visuals of the host city and Olympic posters found on eBay do not cost much to purchase. However, Olympic posters rarely increase in value.
Olympic Coins
Olympic coins first appeared in the collector's market during the early 1950s. Initially, the coins represented more of a nostalgic reflection on specific games. Beginning with the Mexico City games in 1964, the host country's mint began issuing coins made of a precious metal. Any eBay seller who offers Olympic coins must present buyers with a seal of authenticity.
Olympic Memorabilia Buying Tips
While Olympic memorabilia has been around since the dawn of the modern games, it was not until 1982 that the IOC established organisations that were specifically given the responsibility of ensuring collectible authenticity. The three organisation acronyms to look for when shopping for Olympic memorabilia on eBay include FIPO, FINO, and CCO, the Olympic Collectors Commission. Here are some other tips to consider before selecting an eBay seller.
Markup
Some sellers may artificially markup Olympic collectibles to compensate for their inevitable decline in value. Some of the worst markup collectibles include Olympic pins and torches. Shop around online to become familiar with the prices set by other collectors. Then, eliminate the eBay sellers who have artificially marked up their Olympic memorabilia. Most Olympic souvenirs do not retain their original values.
The Memorabilia to Buy
Shop on eBay with the mantra "Not all Olympic collectibles are created equal", and find the seller who matches the shopping criteria. The mantra means that buyers should search for sellers who offer collectibles that are not available for sale elsewhere. eBayers can easily find mass marketed Olympic memorabilia, such as pins and stuffed mascots. Look for eBay sellers who offer more difficult-to-find items, such as torches and Summer Olympics winner medals. Torches and winner medals have a better chance of appreciating in value.
Gold
Gold has become a popular tangible asset to hold due to the devaluation on paper currency. This means that Olympic gold medals have more value than simply the status that a gold medal represents. Check the current value of an ounce of gold, and then compare that with the gold medal price offered by an eBay seller. Make sure to account for weight differences. Refer to a commodities specialist if any doubts or questions arise. The 1980 United States hockey "Miracle on Ice" gold medal has garnered over 200,000 pounds.
The Worst Memorabilia to Buy
Every Olympics in the modern era has been represented by a mascot. Olympics memorabilia manufacturers recently capitalised on the mascot craze by producing stuffed mascot toys. Cute and even cuddly, the mass-produced stuffed mascots are only worth passing down to younger generations. They sell for low prices and do not retain those prices. Olympic pins are another inexpensive collectible that do not retain their low initial selling prices. The official Olympic shop charges between 6 and 42 pounds for London Olympics 2012 pins. Conversely, 2010 Vancouver Winter Olympics pins sell for up to 90 per cent of the their original value.
Buying Online
Many Olympic memorabilia buyers are wary of shopping for Olympic collectibles online. They prefer to view and touch any Olympic artefacts in person to ensure authenticity and quality. Do not discount shopping for Olympic memorabilia online. It is a fast and convenient way to find the seller who matches the buying criteria. However, not every online shop is the same. eBay stands heads and shoulders above the online competition.
Preparation
How much is Olympic merchandise really worth? Buyers cannot obtain the answer to the worth question without performing extensive research. Compare prices between what an eBay seller offers and the going rate listed by an impartial, third-party Olympic memorabilia catalogue. Write down the list of buying factors, and then rank the factors in terms of importance. Some buyers may have no financial constraints, so price does not matter at all. However, most eBay buyers shop on a budget, which they should create before going online to eBay to find the right memorabilia seller.
How to Buy Olympic Memorabilia on eBay
Your primary objective is to find an eBay seller who offers authentic Olympic merchandise. You can accomplish this lofty goal by looking for an electronic ribbon icon that eBay places next to qualified seller product photographs. The ribbon denotes that you have found one of eBay's Top-Rated Sellers. eBay establishes rigid criteria that sellers must meet before they receive the honour of the electronic ribbon icon. Top-rated sellers have earned the reputation of selling high-quality products at reasonable prices. The top-rated seller programme is just one way to vet eBay Olympic memorabilia sellers.
Every eBay seller has a product page that provides buyers with detailed information about the product up for sale. The first piece of evidence to analyse is the enlarged product photograph. You should be able to discern any imperfections in an Olympic photograph or deterioration of an Olympic shirt. Review the seller's accepted payment methods and delivery terms. You want to ensure the sports memorabilia arrives intact in a timely fashion. Review the customer feedback that eBay compiles on seller product pages. Consider sellers who have garnered praise for selling Olympic collectibles.
Conclusion
Advanced technology allows fans of the Olympic games to record, and later savour, their fondest Olympic memories. Another way to cherish Olympic memories is to purchase Olympic memorabilia. However, the Olympic memorabilia industry has transformed from sentimentality to the heart of what makes civilisation tick: money. Many Olympic collectible buyers search for merchandise that appreciates in value over time. Yet, profit making is an elusive goal, since most Olympic memorabilia do not rise in value, but instead decrease in value over just a few years. An Olympic torch from the 2012 London Games has much more value than a torch from the 2008 Games in Beijing.
Olympic memorabilia buyers have many more shopping venues than they did just 10 years ago, when most Olympic memorabilia was found in shops. Now, buyers can go on eBay and search for their coveted Olympic merchandise. eBay buyers can find the most popular collectibles including pins, torches, posters, and Olympic coins. They can even shop for authentic Olympic medals sold by athletes who have fallen on tough times. Look for one of the three IOC-sanctioned Olympics memorabilia organisations' seal of approval before making a purchasing decision.