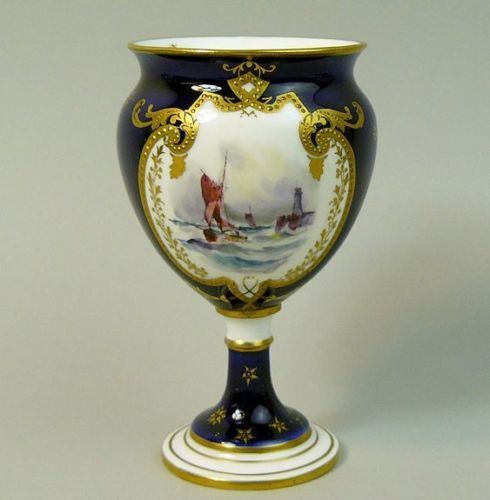 Those who are interested in collecting Royal Crown Derby porcelain should consider learning more about the items and the company, which is famous for its porcelain items. Founded in England in 1750, the company has a very long and popular history. In addition to learning about the history of this company, buyers should also learn about the many different products Royal Crown Derby has created over the years. In addition to producing fine porcelain dishes, the company produces ornamental figurines and many other porcelain items.
When searching for porcelain, it is also wise to have done some research on the company's patterns and marks in order to choose a piece that the buyer really wants to purchase. This can help the buyer not only find what he or she wants, but also help him or her ensure that the items are genuine. Once items are acquired, it is important for a collector to know how to properly clean the items in order to keep them in the best shape possible. Porcelain cleaners and Royal Crown Derby porcelain can both be found on eBay.
History of Royal Crown Derby Porcelain
This company has had a very long and rich history and has been known by a number of different names throughout the years. Royal Crown Derby is one of the oldest porcelain manufacturers in England. The company, which is located in Derby, England, began manufacturing in 1750 and was called Derby Porcelain until 1773 when the name was changed to Crown Derby. The word Royal was added to the name of the company in 1890. The company has changed some throughout the years, but it has continued to be known for its high-quality items.
Crown Derby Porcelain Products
Since it has been around for more than two centuries, the company has changed its product lines many times. Over the years, the company has also expanded and offers porcelain figurines in addition to its dinnerware collections.
Porcelain Dishes
The Royal Derby company has been producing porcelain dinnerware for more than 200 years. Thus, buyers can choose from antiques or newer collections that the company has available. Some of the collections include full sets of dishes, although they can also be purchased separately. The company also offers collections of dishes to be used for special occasions, including plate designs for Christmas or other holidays or events.
Figurines
Porcelain figurines, especially ones from a prominent company such as Royal Crown Derby, make wonderful gifts. A buyer can check out a number of collections that the company offers, including its collections of miniature bear figurines, animal paperweights, Chinese New Year figurines, and animal and bird figurines. Some of the other figurine collections include porcelain Christmas ornaments.
Crown Derby Porcelain Patterns and Marks
Anyone who is looking to collect Royal Crown Derby porcelain should learn about some of the different patterns that the company has created and the marks they have used over the years to identify their creations. Regardless of the buyer's style, he or she should be able to find a suitable pattern.
Porcelain Patterns
It is a good idea for buyers to learn about the wide variety of china patterns produced by the company. Reviewing the possibilities can help a buyer decide what he or she wants before beginning the search. With a company like Royal Crown Derby that has been in business for so long, the buyer's challenge may be narrowing the choice down because of the sheer number of patterns that are available on the market, especially when the resale market is taken into consideration. Some designs the buyer should check out include Posie Blue, Darley Abbey, Chelsea Garden and Princess . If the buyer is looking for a design that is reminiscent of the Far East, he or she might want to consider designs like Hachi and Derby Japan.
Porcelain Marks
Before shopping, a buyer should learn to recognise the various kinds of marks that were used on the porcelain at different times throughout the company's history. This can help buyers identify what time period an item came from, as well as whether it is an authentic Royal Crown Derby piece. The porcelain should also carry a date on it of the year it was made. The years have been mostly in Roman numerals since 1938, but in 2000, the company used two interlinking M's to designate the year.
| | |
| --- | --- |
| Time Used | Mark |
| Circa 1782-1825 | Painted crown with D |
| Circa 1825-1848 | Bloor and Derby mark |
| Starting 1994 | Lettering 'Royal Crown Derby Collectors Guild' |
These are just some of the common marks that the company has used over the centuries. The list is not comprehensive, and other marks can be found for other time periods. Before purchasing a piece, it is a good idea for a buyer to do a little research on the mark a specific item has.
Caring for Porcelain
Every collector of porcelain should know how to care for his or her collection in order to make sure it remains in excellent condition for years to come. Not only can a collector enjoy the items more when they are well maintained, but the collectibles are also more valuable when they are properly cleaned and stored. The collector should consider what type of item he or she is cleaning in order to choose the right cleaning supplies and method.
Cleaning Dinnerware
Porcelain dishes should not just be stacked on top of each other because they may get scratched. A layer of felt or fabric cut to the right size can be layered in between dishes to protect them. Cups should never be stacked because they tend to chip. If the buyer is trying to remove stains, he or she may want to soak the dishes in a solution of vinegar and table salt before cleaning them. Another idea is to apply a mixture of baking soda and water to the stain and then wash the dishes.
Porcelain dinnerware should not be washed in the dishwasher because the high heat may be way too hot for the delicate porcelain. For fine porcelain items, it is better to use them as little as possible to avoid damage, as well. Bleach should never be used on porcelain dishes because it could ruin the glaze. The dishes should be air dried or wiped down with a soft towel. One should take off any jewellery when washing the dishes to avoid scratching them.
Cleaning Figurines
For cleaning regular porcelain figurines, the collector can use a mild soap heavily diluted with water. He or she can use this solution with a wet a rag that is used to gently wipe down the piece. It is best to use a microfibre cloth in order to not damage the figurine. It cannot be scrubbed either, or it could be damaged. If a figurine has stains, the collector can soak it in a solution for a while. If the collector is cleaning a very rare porcelain figurine, he or she should take extra precautions. Before using the cleaning solution on the entire figurine, it is a good idea to test it on a small part of the figurine. It is also possible to find and purchase cleaners that are specifically designed for cleaning porcelain.
Conclusion
Royal Crown Derby porcelain is one of the oldest porcelain companies in the world, and it has a very rich history. A buyer may want to do some research on this company's history in order to learn more about the collections that have been produced in the past and that are currently being produced. In addition to porcelain dinnerware, the company produces a variety of other products, including porcelain figurines and paperweights. In order to authenticate pieces and make better buying decisions, a buyer may also want to learn about the patterns and marks the company has used throughout the years.
It is also a good idea for a buyer to learn how to properly clean his or her porcelain items so they stay in good shape. For instance, different cleaning methods should be used for figurines and dinnerware. A well informed buyer should be able to find a number of wonderful Royal Crown Derby pieces for his or her collection on eBay, whether it is new pieces or antiques.