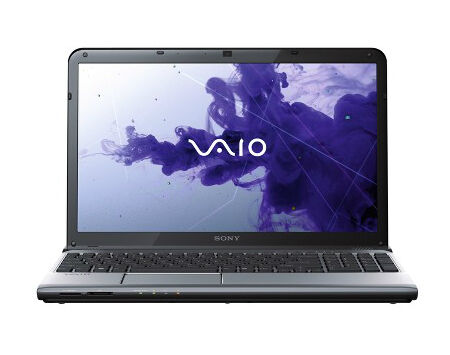 Shopping for a new computer can be a long and painstaking process. A computer can be a big investment, and selecting the right one is crucial to saving money and protecting that investment. Many shoppers opt for PC laptops and netbooks because of their portability and price. However, choosing a device that does not suit the user's needs could end up costing more money than the shopper intended. Buying a laptop or netbook computer without breaking the bank requires that the shopper know and understand what he or she is looking for in a laptop or netbook. Shoppers need to learn the differences between laptops and netbooks so they can evaluate the specifications of different models. Shoppers should understand which components are most important and which ones may not be essential for their purposes. eBay is an online marketplace with thousands of listings for new and used laptops and netbooks. Shoppers find that with eBay it is easy to compare computers and find devices that fit within their respective budgets.
Learn the Difference Between a Laptop and a Netbook
Laptops and netbooks look similar, but they actually have quite a few differences. Before shopping for a new laptop or netbook, it is important to learn these differences. Cost is not the only factor worthy of consideration. If the PC does not meet the user's needs, then it does not matter how much or how little was spent on it. Understanding the differences between the two types of devices helps shoppers find the computer that meets their needs. Investing a little more in a computer that does everything that the user needs it to is better than buying a cheaper model that fails to measure up in the end. The table below highlights the most notable differences between the two types of computers.
| Feature | Laptop | Netbook |
| --- | --- | --- |
| Keyboard | Larger keyboard; easy to use for people who type a lot | Smaller keyboard; takes up less space; good option for for casual users |
| Screen | Large screen; easy to read and view | Small screen; hard on the eyes when viewed for extended periods of time |
| Transport | Larger means heavier; hard to carry around without a special case; can weigh the user down | Small and lightweight; can fit easily into a briefcase or purse for easy transport |
| Operating System | Capable of running any operating system | May not be able to run a Windows operating system, depending on the specs of the netbook |
| Hard Drive | Hard drives tend to be slower in cheaper models | Because of its size it uses a SSD hard drive; faster than other standard hard drives |
| Disc Drive | Available for CD, DVD, and Blu-ray | Not included; must use an external disc drive |
From the chart above, it may appear that laptops have more advantages over netbooks, but that is not always the case. Shoppers have to consider how they are going to use these computers. Casual users who do not need to use a computer for hours and hours each day can get away with a simplified netbook. People who need to travel for work and need their computers may find that the power and memory capacity provided by a laptop is a better choice. When shopping for a computer, it is important for shoppers to consider what type of user they are.
Know What to Look for in a Laptop or Netbook
Once shoppers have determined which kind of computer they need, they need to know what to look for when comparing models. Price is not the only factor that should be considered when shopping for a PC. The specifications of each computer need to be considered carefully. While all computers contain the same basic operating components, shoppers need to know how to choose the best components for a computer. These choices affect the usability of the laptop or netbook, as well as how it performs.
Processor
The processor determines how fast the computer is able to perform. No user wants to wait several minutes while applications and programmes load. Having programmes load almost instantaneously is ideal. When the shopper has narrowed his or her choices down to just a few makes and models, the shopper should choose the option that has the faster processor. This is one of the most important features to invest in when shopping for a computer.
One thing shoppers should keep in mind when comparing laptops and netbooks is that a cheaper laptop with a slower processor often performs better than a netbook computer. This is because in order to keep the price of netbook computers low, slower processors are installed. People who like to watch movies, play games, or run several programs simultaneously may not be able to do so on a netbook. They should rather go with the choice of a laptop.
Hard Drive
The hard drive is the component of a computer where programmes and files are stored. The larger the hard drive, the more files can be stored on the computer. This also means that users do require thumb drives or external hard drives to extend the machine's storage capacity. People who do not have to save a lot of files, especially large media files like photo, video, and sound files, and simply want to use their computers to access web-based applications can do without larger hard drives.
The speed of the hard drive is also important to consider. Slower hard drives take longer to retrieve files than faster hard drives. However, shoppers who are working on a tight budget do fine with slower hard drives. This is because casual users find the difference in speed to be negligible.
Battery Life
The biggest draw to laptops and netbooks is their portability. Users no longer have to sit at a desk to work on the computer. Laptops and netbooks are portable because of their batteries. Many laptops can operate for three to four hours before needing to be recharged. Netbooks have smaller processors and fewer components, which means that their batteries last much longer.
Size of the Computer
The size of the computer is an important factor to consider. As stated in the chart above, laptops are easier to use because of the size of the screen and keyboard. This does not mean that they are easier to transport. Though the weight of a normal-size laptop seems to get lighter as each year passes, they are still much heavier than netbooks. People who need to carry their computers with them everywhere they go can quickly start to feel weighed down by the weight of a laptop.
Touchpad and Keyboard
The touchpad and the keyboard are the main controls on the computer. To save space, both of these features are downsized on a netbook. The touchpad on some netbooks is sometimes the size of a coin. Many users find that netbooks are hard to control due to the size of the keys on the keyboard and the size of the touchpad. The keys on the keyboard are smaller and closer together, which makes it harder to type. Users who do a lot of typing on their computers may find it hard to get any work done. However, users who browse web pages and may only do a small amount of typing may not notice the difference.
Ports
No matter if a shopper is looking for a PC laptop or a netbook, it is important to check which ports are included with the computer. Ports allow users to connect external devices and components to the computer. Multiple USB ports are ideal since many devices connect using this type of port. HDMI, Ethernet, and memory card connections are also ideal because this allows users to connect their other media devices to the computer for quick uploads.
Consider Other Ways to Save on PC Laptops and Netbooks
Shoppers who need powerful computers and cannot afford to downgrade a few of the features can find other ways to save on their PC laptops and netbook purchases. In retail outlets, shoppers should look for sales and specials on new models. The downside to this is that inventory is limited and shops may sell out quickly. Other shopper's would rather opt for refurbished laptops and netbooks to save money.
Used Computers
Many people sell their laptops and netbooks when they upgrade to a newer model. The used computers may be only a few months old or the computers listed may be several years old. Shoppers should look for recent models listed for sale, as these have more up-to-date features and the latest operating system. When shopping for a used computer, it is important for shoppers to make sure that all components are functional and that the computer shows minimal signs of wear and tear.
Refurbished Models
Many people think that a refurbished laptop or netbook is a broken machine that has since been repaired. This is not the case. Refurbished models may be overstock models, computers that have incurred damage to the outer shell packaging during shipment and storage, or computers returned due to very minor defects. The factory restores the computers and ensures that they are fully functional before selling them again. These computers are like new and priced much lower than new models.
How to Find PC Laptops and Netbooks on eBay
When shopping for PC laptops and netbooks that will not break the bank, eBay should be the first place that you look. You can find thousands of new, used, and refurbished technology covering all brands and operating systems. Private sellers from across the UK list their computers for sale, which means that you are not limited to the options found in your immediate area. To find the best deals on eBay, you first need to learn how to search the site and use all of its search features.
Searching for Laptops and Netbooks
If you have a specific laptop or netbook in mind, locate the search bar on the homepage and enter keywords into the search bar to perform a basic search. Because there are thousands of listings for laptops and netbooks at any given time, it is important to be as specific as possible in your search query to avoid the search engine returning too many results. Once the initial search is complete, select the brand, screen size, memory type, and other options to further narrow down the listings. Before making a purchase, be sure to read the item descriptions and view the pictures to ensure that the computer is the one that you are looking for.
Conclusion
Being able to transport a computer for business or play is very important for contemporary computer users. Laptops and netbooks are popular for this reason. People no longer want to be chained to a desk to surf the Internet or complete their work. While they have come down significantly in price, laptops and netbooks can still prove to be sizeable investments. This is why a shopper has to shop carefully to ensure that he or she finds the best deals and get a computer that best meets his or her needs. With so many features and options to choose from, it is easy to go over a predetermined budget. When shopping with limited funds for a laptop or netbook, shoppers need to first understand the differences between the two types of computers. From there, they can begin evaluating different features to determine what they truly need and which features they can afford to live without. eBay makes it easy to compare laptops and netbooks, ensuring a shopper can find the right device at the right price.