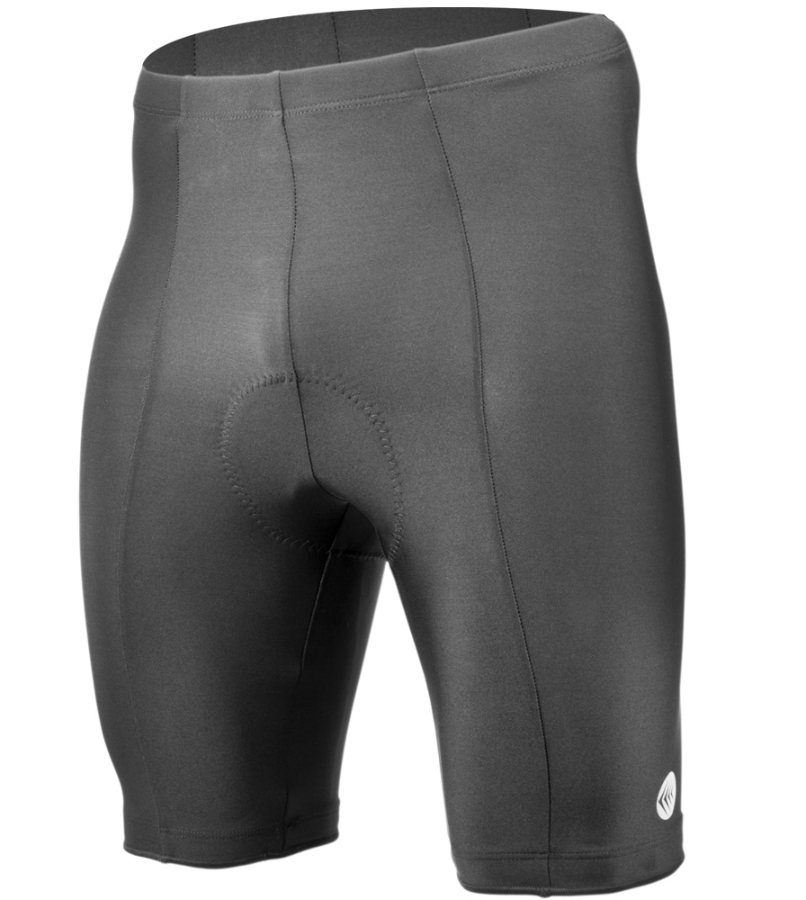 eBay is a great place to buy padded shorts for cycling. For a cyclist, shorts offer both comfort and functionality whilst cycling. The main purpose of padding cycling shorts is to provide the cyclist with comfort during long rides or races.
Cycling has gained a significant amount of popularity in recent times which has paved the way for an extensive range of padded cycling shorts currently being sold on the market to suit all cyclists regardless of gender or riding styles.
The purpose of this guide is to inform the reader all about padded cycling shorts and to explain how to purchase these items from renowned auction-based website eBay..
Cycling Shorts
Cycling shorts are specifically designed to meet the needs of a cyclist. This means; placing padding and seams in strategic places, using flexible but tight-fitting materials (such as spandex or Lycra)) that reduce air resistance whilst still permitting a full range of motion on the bike. A cyclist's shorts should also provide a form of wind block whilst still allowing for an element of breathability.
Cycling shorts are intended to be worn on their own without underwear to reduce friction and chafing - ultimately to make the cyclist more comfortable whilst cycling. Padded underwear specifically designed for cycling is also now available for those with more sensitive than usual posteriors.
Cycling shorts usually come in two different types: waistband or bib.
Waist Band Shorts:waist band shorts come up to the waist, often with an elastic waistband.
Bib Shorts:bib shorts are shorts that form into a low-cut vest, with shoulder straps to keep them up and in place, rather than an elastic waistband.
Many cyclists prefer bib shorts to waistband shorts because they are typically the more comfortable on long rides where the cyclist is bent forward at the waist, as they do not cause irritation at the midriff area.
Types of Padding
Generally the padding in cycling shorts is made from either chamois or a synthetic material. Both types offer their own advantages and disadvantages. For example, chamois shorts may need more care when washing than their synthetic counterparts.
The padding in cycling shorts varies from thin to thick. Triathlete shorts feature the thinnest layer of padding so that the athletes can swim and run as well as cycle in the same pair of shorts without having to change bottoms.
Please bear in mind when shopping for cycling shorts that the padding is often specifically designed for men or women to cater for the difference in their anatomies. It is always advisable when shopping to check with the manufacturer, prior to purchase, the recommended gender for the shorts.
Cycling Discomfort
Cycling can provoke many aches, pains and general discomfort. Undertaking long rides whilst wearing the wrong shorts can be very detrimental to a cyclist's health.
Cycling discomfort may also arise from the incorrect components on the bike i.e. the wrong saddle has been selected and it doesn't suit the cyclist's anatomy or the saddle isn't correctly set up for the cyclist and the improper positioning is causing discomfort.
Cycle-related pain and discomfort can include any of the following symptoms:
Numbness or soreness
Rashes or irritated skin
Chafing
Spots, boils and skin imperfections
Reduced blood flow
Impotence
Incontinence
Even if you're only cycling a couple of miles every day, it is strongly advisable to invest in some good quality cycling shorts that fit the purpose and offer comfort as they will provide many of hours of enjoyable cycling for years to come.
Considerations When Buying Padded Cycling Shorts
There is a wide variety of cycling shorts styles and designs in a range of colours to suit everyone and every look. Often the best way to establish which cycling shorts you need is to consider the type of riding you perform most often (or will be after purchasing the shorts) and to shop for cycling shorts to suit that purpose.
The Fit
Cycling shorts are generally tight-fitting as they offer an aerodynamic and comfortable fit; however there are also baggy-style cycling shorts.. It is important to first ascertain which type of fit you would like for the cycling shorts before you begin shopping.
If you spend a good deal of time off the bike (whilst on the train for example), then it may be a good idea to purchase baggy-style cycling shorts which have pockets.
When choosing the size of cycling shorts, always refer to the brand's or manufacturer's sizing chart or guide to ensure that you get the best-fitting cycling shorts available to you.
Local Climate
The second consideration when shopping for cycling shorts is the local climate in which you live and cycle. Once you have thought about the climate you can begin to think about which materials will work best in that particular climate and weather.
For example; if the climate is very cold then it's unlikely that a pair of CoolMax cycling shorts will be needed as it won't be hot enough to enjoy the benefits that the shorts provide, and that you've paid extra for.
Inseam Length
Cycling shorts come in a multitude of inseam lengths. Shorter shorts are often great for spin classes and triathlons (as well as getting a good tan). However, most cyclists prefer an inseam that is located just above the knee as it is long enough to stay in place as well as preventing irritation or chafing of the inner thigh on the saddle.
If the climate local to you is predominantly cold then consider opting for cycling shorts that cover, and stop just below, the knee as they offer extra warmth.
Added Extras
Some cycling shorts may feature added extras such as leg grippers for example. These are simply pieces of silicone tape located inside the hem to ensure the shorts stay in place.
Some bib shorts feature pockets in the small of the back section, which is ideal for storing a water bottle, mp3 player or your house keys.
Most cycling shorts will also feature some element of reflective material. This is often in the form of logos or piping which is designed to increase your visibility whilst cycling on the road in the dark.
How to Buy Padded Cycling Shorts on eBay
eBay is a fantastic place to buy padded cycling shorts. Regardless of the type, style, design, functionality or colour, eBay has an extensive range of padded shorts for cycling to suit everyone, every style of riding and every anatomy.
Finding the desired padded cycling shorts has never been easier thanks to eBay's search functions.. To find the product using the search toolbar;; simply enter the name, type or padded shorts manufacturer and hit enter. The buyer is then met with pages of relevant search results to scroll through before selecting the most suitable one. Once the buyer has found this, they should click onto it to be taken to that product's individual listings page.
Each and every product for sale on eBay has its own individual listings page.. This page contains a wealth of information about the product including: a detailed specification, a product analysis, comments about the items condition and photographs of the item to complement the text.
As an authoritative name in the e-commerce game, eBay also provides all of its customers with information about each product's seller. This information usually includes (but is not limited to) the seller's eBay rating and selling history as well as location.
As the product seller's location is disclosed, shoppers can decide whether it is best to visit the seller and pick up the item or to have it delivered to their door and pay the postage fee.
Although each product is given a comprehensive overview thanks to eBay's product listing pages, some customers may feel that they still require more information about a product or would like to ask the seller a question. On eBay, this can all be done using the contact the seller function.
Once shoppers have found their padded cycling shorts, they can begin the purchasing process. On eBay, this can be done in two different ways: shoppers can purchase their item immediately ('Buy It Now&') or they can bid for the item in an auction-like format ('Bid Now&') attempting to seek out the best possible price for that product. All transactions made on eBay are safe and secure thanks to third party payment authority PayPal
Conclusion
There are many issues to consider and factors to take into account when purchasing padded shorts for cycling.. However the important information and careful considerations relating to this product are outlined and explained within this guide. Add that to eBay's highly detailed and easy to use website, and buying padded shorts for cycling has never been easier.
A good pair of high quality padded cycling shorts aligned to the rider's needs, desires and anatomy will provide a comfortable piece of clothing to wear whilst cycling for many years to come.
This guide has provided some invaluable pieces of information, advice, hints and tips about padded cycling shorts and what to look out for when purchasing these cycling products from eBay.
.