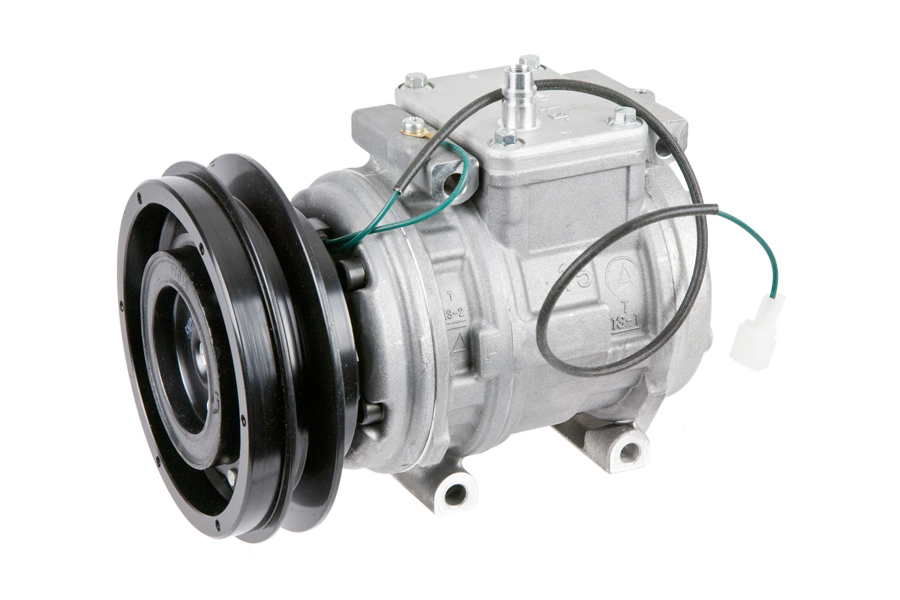 Buying new or used Renault car parts on eBay is an excellent way to save money. Due to the large number of sellers active on the site, parts are relatively easy to find and prices remain competitive. Knowing what to look for simplifies the process further. It is important to identify the right Renault car parts to obtain the best results possible. The secret to finding exactly what you need for your car on eBay lies in knowing how to search and how to evaluate items and sellers. Searching effectively is simple and can be done by using the search field, which can be accessed from any page, and key phrases. Learn how to refine your search through category and item feature selections.
Evaluating the item and the seller is equally simple and is done by visiting the item listing page. Learn how to check a listing to ensure that the item offered is exactly what you need, how to contact the seller, and how to find all the details to complete the transaction. Sellers are evaluated by using the seller feedback information supplied. This is provided by other buyers who have previously bought from specific sellers. Finally, learn how you can benefit from using eBay Shops and buying from local sellers.
Understand the Condition of Renault Car Parts on eBay
eBay sellers list everything that you need for your Renault, from air conditioning and heating components to windscreen wipers.. Have your car's model and year to hand while shopping to ensure that the parts that you choose are suitable for the vehicle.
Car parts listed on eBay are classified according to their condition, ranging from new, sealed parts to used parts that are not working. Understanding these classifications makes it easier to find parts that are suitable for your car and that match your budget. The table below lists and briefly describes these conditions.
Condition

Description

New

Unused, unopened, and undamaged part

In its original retail packaging, where applicable

Parts sourced from manufacturers may be in non-retail packaging

New other

New and unused, but not sealed

No signs of wear

May be missing its original packaging

Can have defects or be a factory second

Remanufactured

Rebuilt part

Has been dismantled, cleaned, checked for wear and tear, and other flaws

Worn, missing, or damaged components have been repaired or replaced

Functional equivalent of a new part

Used

Has been used

May have cosmetic flaws

Fully functional and works as intended

Could be a customer return or a display part

For parts or not working

Does not work

Defective

May require servicing or repair

May be missing essential components
When buying parts that are not classified as new on eBay, always read the full item description. This is where sellers include details about faults.
Used Parts
Checking the full item description is especially important when buying parts for your Renault that are "new other", used, or "for parts not working". Remanufactured parts should be the same as new parts, although they obviously do not come sealed in the original packaging. These parts are excellent options for those on a budget or mechanically gifted buyers who are able to fix or service parts. Those who are not confident about their automotive skills or knowledge should consult a mechanic about the parts on offer or buy new parts.
Confirm the Manufacturer of Renault Car Parts on eBay
Renaults are popular cars that come in a range of models, such as the Clio, Megane, Laguna, and Scenic. A part that fits one model may not fit another one. For example, a Renault Clio's engine is not suitable for a Renault Megane. Pay close attention to the model and year for which parts are intended when shopping. In addition to the terms used to classify the condition, you may see items listed as original equipment manufacturer (OEM) parts.. This means that the part is exactly the same as the one that was originally installed in the car.
OEM Parts
OEM parts are not necessarily made by Renault. Some components and parts are manufactured by other specialist suppliers, such as Bosch. If you are looking for a like for like replacement, check the part number and manufacturer's details and use this information to refine your search on eBay.
OEM vs. Third Party Spare Parts
Some advise against buying third party spare parts, but these are often cheaper than OEM parts and, in some cases, may be of superior design or quality. However, it is best to research individual brands and parts before making a purchase.
Search for Parts for Your Renault on eBay
Finding Renault car parts on eBay is simple. The quickest way to see the listings that you want is to do a keyword search using the field displayed on each page. Type a key phrase, such as "Renault air filter&", into the field to see all the items tagged with your chosen search words. Narrow your selection by choosing the most appropriate category and item specifications. To further refine or expand your search, use the advanced search feature..
Evaluate the Item
Once you have found the item that you need, check the full item description to confirm that this is the right choice for you. Click on the listing to view the item listing page.. Examine any images included and read the full item description carefully. Next, find out all that you can about completing the transaction. Check the buying options available, the seller's accepted payment methods, the terms of the seller's policy, and the postage and packaging costs. If you would like more information about any aspect of the listing, contact the seller by clicking the "Ask a question&" link. Remember to add the postage and packaging fees to the item's final selling price to calculate its total cost. If you are buying a heavy or bulky item, consider buying from a local seller who allows collection.
Evaluate the Seller
If you have found the right item at the right price, get to know the seller before you buy. eBay's seller feedback feature is designed to let you to learn about the person that you are buying from at a glance by seeing what other buyers have to say about his or her products and customer service. Click on the number next to the seller's username to access this information.
Take the type and number of items sold in the past into consideration when viewing a person's feedback. You can see individual comments from buyers as well as a list of items previously sold. Detailed seller ratings are displayed where more than 10 buyers have left this type of feedback. It includes more information on aspects such as the seller's communication, the reasonableness of postage and packaging costs, the accuracy of the item description in the listing, and the amount of time that elapsed before the item was posted.
Local Sellers
Buying from a local seller and collecting the item in person means that there are no postage and packaging costs related to the purchase. This becomes important when weight and dimensions heavily impact these costs. In addition, collecting the item means that you can have it in your possession within a day or two. Pay via the eBay site before collecting the item. The seller may require the payment to clear before releasing the goods, which is understandable, but may delay collection to some degree.
eBay Shops
Some sellers specialise in particular products, such as car parts, and have eBay Shops where you can view all of the items that they have available for sale. If you find a seller whose products and customer service you like, visit his or her eBay Shop to see more great deals.
Conclusion
eBay is the perfect place to buy Renault car parts. Sellers offer a wide selection of parts at competitive prices, making it easy to find exactly what you need in one place. Know how to find what you are looking for with keyword searches and by refining your search results through category and item specification selections. Use the advanced search option for more control over your search.
Renaults are popular and come in a range of models, such as the Clio, Megane, Laguna, and Scenic. Note that parts may not be compatible across different models. Use the model and year of the car when searching for parts. In addition, take the condition of the parts on offer into account. For example, reconditioned parts may perform as well as new parts and are often less expensive. Similarly, third party parts tend to be less expensive than original equipment manufacturer parts. Some research about individual different brands may be required to make the best decision.
Before buying car parts for your Renault on eBay, always take the time to evaluate the item on offer and the seller. Everything you need to do this can be found on the item listing page. Never buy a product without reading the full item description. Choose a local seller, if possible, if the item is heavy, bulky, or comes with high delivery costs. Always check the seller's eBay feedback information before buying an item.