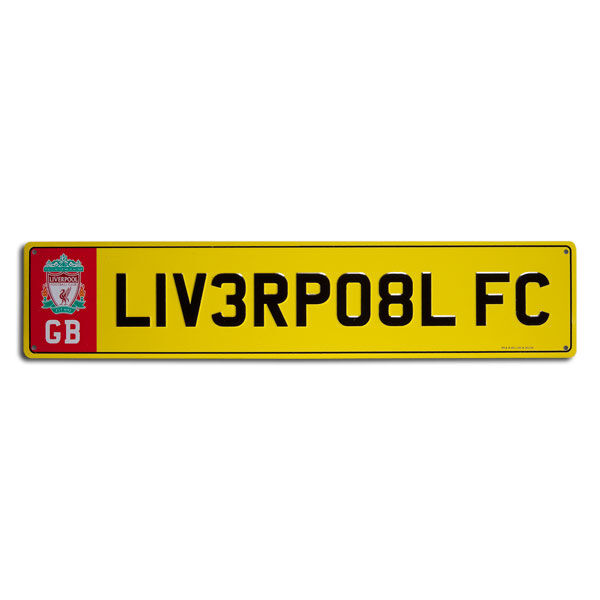 Considered vanity by some people, a personalised number plate provides just the right finishing touch that many auto enthusiasts are looking to add to a vehicle. Some of these plates are rare and highly sought after, making them very valuable in the marketplace. So valuable, in fact, that the label "cherished&" has been attached to them.
eBay sellers list many such plates for sale on a regular basis, some by private sellers and some through dealers that list on eBay. Being the bargain hunter's paradise that eBay is, a large portion of these number plates represent an exceptional value for consumers who are eager to add personality to the identification of their vehicle.
When considering the purchase of a personalised number plate on eBay, a wise consumer should first understand the different options and legal qualifications. It should be noted that many of the number plates listed on eBay are suitable for display only, and should not be considered appropriate for legal road use. With the things in mind, purchasing a personalised number plate on eBay is a matter of locating available number plates that display the numbers and letters in a creatively personalised way to suit the consumer's desires.
What the Consumer Needs to Know about Personalised Number Plates
The majority of the motor vehicles on public roads in the UK are required to show vehicle registration plates displaying the legal vehicle's registration mark. The specific requirements of these plates differ depending on the era that the number plate was originally assigned. These differences include colours, reflective coating, and size and spacing of the plate's letters and number. The arrangement of the characters and spaces on the plate also differs and represents the various types of number plates.
Vehicles that were registered using one of these previous numbering systems retain their original numbers. Many of these number plates are transferable to other vehicles, and because some of these letter and number combinations are so highly prized, this ability to transfer ownership represents a profitable marketplace. In some instances, these letter and number combinations represent the date and the local area that the vehicle was registered in.
Consumers often purchase these types of plates as a personalised way to represent a certain date or place, such as a birthday or anniversary. Some car enthusiasts purchase them in order to represent the car as being a different age than it actually is. It is important to note that a vehicle can legally display a registered number plate from any time before the car was originally registered. However, it cannot legally display one that makes the vehicle appear younger than it is.
Legal Requirements
Using the wrong number plates on a vehicle can carry a hefty legal penalty, including failing the MOT test, applied fines, and the registration number can be permanently withdrawn. Besides the restriction against displaying one that represents a year that makes the car appear newer than it is, other legal requirements insist that the letters and numbers be clear and conform to the DVLA standard font and spacing. Registration number plates from 2001 and after must also display the postcode of the supplier.
Display Only Plates
Under current law, only suppliers who are registered by the DVLA may supply number plates for legal use for vehicles on motor roadways. This affects the legal use of many personalised number plates listed for sale. "Show plates&" and those labelled "not for road use" are frequently sold assuming that the purchaser agrees that the plate is not for use as registration for a motor vehicle on a public roadway. These number plates are generally much less expensive than a legal personalised number plate, and there is a much greater variety of them.
The personalised number plates listed on eBay represent both legally recognised registration plates, and plates that are suitable for display. In many ways, the most important difference between the two is legal ownership of the registration number. Without this ownership, the plates do not represent the legal vehicle identification.
Transfer of Ownership
Many sellers, both private and professional dealers, regularly list personalised number plates for sale on eBay. A number of these are not legal registration number plates, as a registered supplier is not selling them and the seller does not transfer ownership of the registration mark. The consumer who is only in the market for a registered number plate should be sure to carefully consider the plates listing to see that it includes transfer of ownership.. Sellers list these also typically include the DVLA's assessment and 'add/change details&' fees in the final purchase price. Understandably, the purchase price of the number plate can increase substantially with the inclusion of all of these.
Personalised Number Plates Options
Personalised number plates are often called cherished number plates, which is perhaps a better term. In the UK, the characters on a registration number plate typically follow some structure. When the number and letter combination on a plate can appear to represent a select word or phrase, the plate is considered personalised and is typically valuable. The selling price of the can be astonishing. Some highly prized ones have sold for hundreds of thousands of pounds.
Types of Personalised Plate For Sale on eBay
Purchasing a personalised number plate can be expensive as some of these plates go at auction for quite a large sum. Attaching one to a car makes a clear statement about both the car and the driver; a statement that many people are eager to make. Personalised plates listed on eBay can be organised by the various types of number plates that have represented vehicle registration in the UK during different eras. These differing types of plates use varying combinations of letters and numbers, each of which can be personalised in one way or another.
The following chart lists the different types of personalised number plates regularly listed for sale on eBay, the description of each letter number combination, and what, if anything, the characters represent:
Type of Plate

Description

The Characters Represent

Two letters grouped with two numbers followed by a space and ending with three random letters. (AB12 XYZ)

The first two letters represent the registration area code, the numbers represent an age identifier, and the three random letters uniquely identify vehicles.

Current registration number plates

A single letter followed by 1 to 3 numbers, a space and ending with three letters

(A123 XYZ)

The first letter represents the age identifier.

August 1983 to August 2001

Three letters followed by a space and 1 to 3 numbers and ending in a single letter

(XYZ 123A)

The last letter represents the age identifier.

February 1963 to July 1983

A set of numbers followed by a space and a set of letters, or vice versa

(9 XYZ or XYZ 9)

Letters and numbers don't comply to a standard.

No date identifier

January 1904 to July 1963
Of the types of plates listed, each from a different era, the "dateless" plates typically represent the largest opportunity to personalise the characters to form words, names, and dates. These are also, typically, some of the most highly valued ones.
Personalised Number Plates Available on eBay
There are several ways to look for personalised number plates on eBay. Many people are interested in those that represent a special initial, so a good place to start is by looking for personalised number plates that include a certain letter. Some of the most significant letters are: S,, J,, and R..
Another good choice is to search through the different categories of words or phrases that the letters and numbers on the plate spell. These combinations of letters and numbers can represent a number of themes, such as names,, car makes and models,, businesses,, sports and teams,, hobbies and interests,, or humourous words..
Finally, a keyword search is one of the best ways to find anything on eBay quickly, without having to look through a large number of listings for unrelated items. This can be done from sBay's main page, or from any other listing page. It should be noted, however, that some very popular terms and words may not be available at a specific time, so it is a good idea to have a list of comparable words, phrases, and even alternate spellings to look for.
Purchasing Personalised Number Plates on eBay
With a large selection of personalised number plates that eBay sellers regularly make available, any consumer who is interested in purchasing one should be able to find a suitable one in a reasonable amount of time. The more specific the plate you are looking for is, the more likely it is that you may have to come back a number of times in order to find just the right one. Many consumers understand that their exact choice may be either too expensive or simply not available. eBay buyers who are willing to keep their options open to other choices are more likely to find what they are looking for quickly, even within the first day of searching. Those who do not should keep in mind that many people wait months and years for the personalised plate they truly want.
When a plate has been selected, it is important to look at the listing very carefully to determine that it is in fact for sale as a registration number plate that includes transfer of ownership. The seller may have even made documents proving such is available. It is a good idea to check out the ratings and reviews that the seller has received. Many buyers feel more confident purchasing from a highly rated eBay seller.
Conclusion
Personalised number plates make a statement that many car enthusiasts simply cannot resist. It is fun, after all, to see one of these while driving down the road. It is even more fun to drive a car with personalised plate and to be the one getting the looks. "Show plates" are fun to own and display as well, but are not legal registration plates for use on public roadways.
When the letters and numbers on a registration number plate appear to spell out words or phrases, the plate is considered a cherished number, and may be very valuable. Some of these go for several thousand pounds. It is good to know the different types of number plates available, as well as the different ways the wording may be categorised in order to find a suitable one. The ownership of a registration number plate is transferable, but it is important to do so within legal guidelines.