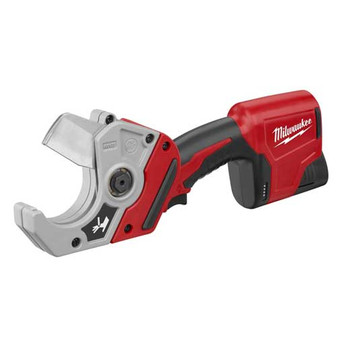 Access to the right kind of plumbing tools can make a considerable difference when plumbing problems arise, and they can result in not requiring a professional plumber's assistance, thereby leading to considerable long-term savings. While a number of people have various essential tools in their homes already, including a few that are specifically designed for plumbing can definitely come in handy. When it comes to professional plumbers having access to the right tools is pretty much a given; and in either case, eBay can help with your DIY needs.
One of the primary reasons that buyers turn to eBay when looking for plumbing tools is the variety of tools on offer. Buyers can expect to come by hand tools, fittings and pipes, plungers, washers, tape measures, and just about anything associated with the plumbing industry. Buyers, on their part, should make sure that they know just what they are looking for. They should create a budget beforehand, and they should learn how to discern between the various alternatives on offer.
Hand Tools
Hand tools form an integral part of a plumber's tool kit, and some of the most commonly used hand tools by plumbers include pliers, spanners, wrenches, pipe cutters, pipe threading tools, pipe benders, and pipe bending rings.
Wrenches
Plumbers make use of different types of wrenches, each designed for specific purposes, and the two most commonly sought after variants on eBay include adjustable wrenches and basin wrenches.
Adjustable Wrenches
Adjustable wrenches, those that come with one movable jaw and one fixed jaw, are commonly found in most toolkits, and are used to remove compression nuts, angle stops, supply lines leading to faucets, and more. When buying an adjustable wrench, buyers should look for those that come with anti-slip jaws that are smooth and do not lead to marring when working with soft metals like copper, bronze, and brass.
Basin Wrenches
Also commonly referred to as sink wrenches, basin wrenches are used to loosen and tighten nuts under sinks that keep faucets in place. A basin wrench, with its swivelling jaw and a long shaft, is just what is required when it comes to replacing faucets because these self-tightening tools can be used when working with hard-to-reach spots. When shopping for a basin wrench, exploring options that come with telescoping shanks is suggested.
Other Options
Other wrench types used in the plumbing business include garbage disposer wrenches, faucet seat wrenches, strainer-lock-nut wrenches, and shower-valve-socket wrenches.
Pipe-Specific Tools
Different tools can be found on eBay that are designed to be used with pipes, again, each with its own functionality. These include pipe cutters, hacksaws, pipe benders, pipe bending springs, and so on.
Pipe Cutters
Also referred to as tubing cutters, buyers can expect to find pipe cutters that are used with different pipe materials, from plastic to metals, like copper. Pipe cutters are favoured by many plumbers over hacksaws, since these cutters result in way better accuracy and precision, ensuring well-fitted joints. These cutters come with adjustable grips, allowing them to be used with pipes of varying thicknesses.
Hacksaws
Hacksaws come in handy during different situations, and can be used to cut through pipes, nuts, bolts, and more. Using them with the ends of pipes that need to be connected elsewhere is not suggested, however, what is suggested is carrying extra blades.
Pipe Benders and Bending Springs
Pipe benders can be used with different pipe sizes, and they are used to create smooth bends. Pipe bending springs come in different sizes to fit different pipe sizes, and are inserted inside pipes that are to be bent in order to provide support.
Other Tools to Work With Pipes
Wire wool is used to remove rust and to clean up edges of cut pipes. Metal files are used to smooth out edges and remove burring after pipes have been cut. A blowtorch can come in handy when soldering capillary joints, and pipe threading tools enter the fray when a pipe requires new threads at the end.
Pipes
Every now and again, a plumbing problem can result in the need to replace a pipe, and buyers can expect to come by different plumbing pipe alternatives on eBay. Identifying the line that needs to be worked upon is important because the water supply line, and the line that takes the waste out, are distinctly different. Establishing just which material should be sought is important, and the table below should help.
Material

Characteristics

Copper

Can be used with cold and hot water

Durable

Lightweight

Good for tight spaces

PVC

Used with cold water

Typically used in irrigation systems

CPVC

Can be used with cold and hot water

Commonly found in homes

Replacing copper pipes in many applications

PEX

Can be used with cold and hot water

Offers easy manoeuvrability
The materials mentioned above are those that are used as water supply pipes, and when it comes to pipes that handle drainage and waste, the materials of choice include PVC, ABS, and cast iron.
Pipe Connectors
When it comes to fitting pipes, plumbers turn to different connection types, most of which can be found on eBay. While clamp fittings make use of clamps, crimp fittings make use of rings. Sweat fittings require soldering; flare fittings make use of flare nuts; and threaded fittings come in male and female forms, wherein a male end would require a female end to connect. The materials used to make pipe connectors vary, and some of these include PVC, PEX, ABS, copper, brass, and galvanised steel.
Other Important Tools of the Trade
Plungers and augers are commonly used for unclogging sinks and toilets, and these can be found on eBay as well. However, since there is more than one type of each, knowing what to look for helps.
Plungers
Plungers come in two basic forms, cup plungers and flange plungers. Cup plungers are those that typically come with wooden handles attached to rubber cups, which can be used to unclog sinks, showers, and tubs, although using them with toilets is not at all suggested. When it comes to working with toilets, plumbers prefer flange plungers, which come with specially designed ends that seal the toilet bowl's bottom, thereby helping to create a vacuum that is necessary to get the job done.
Augers
As with plungers, plumbers turn to different types of augers when dealing with sinks, drains, and toilets. While a simple sink auger does the trick when working with sinks, showers, and tubs, the same should not be used when working with toilets. Toilets call for cable augers, also commonly referred to as closet augers.
More Important Plumbing Tools
Other things that can be found in a professional plumber's tool kit include a range of nuts, bolts, washers and rings, emery cloth, putty, a putty knife, measuring tape, pipe cleaning tools, Teflon tape, silicone caulk and a caulk gun, lubricant sprays, and safety glasses.
Buying Plumbing Tools on eBay
eBay has simplified the process of looking for plumbing tools through its user-friendly search function. Each eBay page comes with a search box, and users are simply required to key in whatever they are looking for and click on search. For example, when looking for an adjustable wrench, simply keying "adjustable wrench" into the search box and clicking on search should present a user with multiple options. Another alternative that users have when looking for plumbing tools on eBay is to use its extensive menu system.
Given that most searches lead to multiple results, searching through as many alternatives as possible is suggested because not all plumbing tool sellers price their tools in the same manner. Besides, postage and packaging costs are also known to vary from seller to seller.
The main reason an increasing number of buyers are turning to eBay to buy plumbing tools, as mentioned, is the variety of tools on offer. Users can expect to come by hand tools like pliers, spanners, wrenches, pipe cutters, and pipe benders, an assortment of fittings and pipes, different kinds of valves, power tools, plumbing putty, nuts, bolts, washers, and more.
Conclusion
Given the variety of plumbing tools on offer on eBay, the first step should be establishing just what is required. For instance, while an adjustable wrench comes with varied uses, when it comes to working with faucets, a basin wrench is what helps the most. Working with plumbing in the long run is bound to throw up pipe problems, and understanding how pipes function and identifying the materials from which they are made helps, as does having access to tools that are required to deal with common plumbing, pipe-related problems.
Paying attention to the quality of tools is important because not all tools are made equally well. Buyers should bear in mind that the material used for making any given tool plays a significant role in how durable it is. Tools made using substandard materials are not really meant to last. As a result, simply going by the price of any given plumbing tool is definitely not suggested, and really cheap tools are best left alone. A good way not to compromise on quality, and still shop within a budget, is to look through the used plumbing tools on offer on eBay, and where possible choose a well-known brand such as Black & Decker.