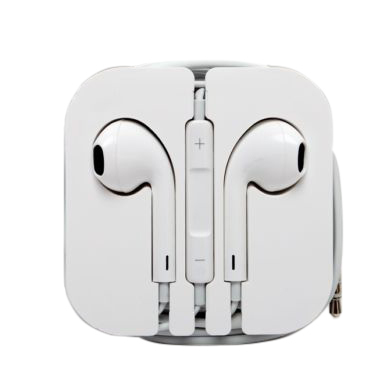 Headsets are seen as common items of belonging in our new world of technology. The vast availability of different designs, styles, applications, colours, plug-ins, adapters, and choices allows buyers to find a specific one of their personal liking. Search brands and investigate individual items to find the best headset that will provide years of quality use.
About Portable, Foldable Headsets
A headset is a pair of headphones combined with a microphone . Its main advantage is that it can be used as both a listening device and a recording device. They provide the equivalent features and functionality of a telephone handset but allow hands-free operation. The same as with headphones, headsets can come with one or two speakers. The speakers can play out sound with either mono or stereo speaker output. Headsets can come in a circumaural or supra-aural package. Generally, headsets have a microphone boom attached to one of the speaker earcups. This boom is designed to be extended about an inch to the front of a user's mouth, allowing the user to speak into it. With standard headsets, this is usually how recording is done. There are headsets in which microphone booms are not needed to record sound (known as boomless headsets). However, the majority of headsets are built with microphone booms. Most headsets are portable. They feature an upper headset cable, clothes clip, in-line module, quick disconnect plug, microphone plug, speaker plug, and low headset cable in addition to the headphones and microphone. Unfortunately, they can be difficult to carry around due to their round structure. Bending them or packing them carelessly could result in breaking the headset. Foldable headsets are not associated with this problem as they are designed to be lightweight, and the right and left arms are able to be folded in from the head band. This makes them convenient for easy travel, a better choice than their more bulky and less flexible counterpart.
Choosing Foldable Headsets
Although finding the headset that is best for an individual can be a matter of personal taste, there are several factors that can be used to narrow the search. Colours, designs, and, most importantly, student budgets need to be taken into consideration. A student budget will be the biggest influence when buying and will cause many restrictions. Expensive brands and a number of retailers will be crossed out automatically. Custom-made or designer headsets will not be within the budget. On the other hand, the buyer may be willing to purchase a second-hand headset or a headset from a cheaper retailer. A good suggestion would be to try on a friend's headset. Not only does this give an idea of how a product would look when worn, but it gives an indication of personal sizing, any possible problems that could occur, and also the price of a similar headset. Ask around- chances are that the people around will have a similar budget and may have already done a fair bit of research. Take note of the stores and brands they recommend. Do not be limited to what the local stores have to offer. Local retailers, especially ones in small towns, may not have the best range of products or the most affordable prices. If this is so, then consider online shopping. The advantages of online shopping include better prices (that fit within student budgets), more variety, and more customisation. Product reviews will also help to warn against problems or faults with products. However, this is really a personal decision, as online shopping does have its down sides: waiting times, possible delivery fees, and no first-hand product testing. One of the most important things to do when buying portable, foldable headsets on a student budget is to check the product's specifications. Although this may sound obvious, it is a common occurrence that a person purchases a headset solely because of its inexpensive cost without realising the product does not work or does not fit his/her personal requirements. Check the product specifications to make sure they work with music and the type of music player owned. If the product can be tested in-store, then do so. If not, then test them upon arriving home and keep the receipt or invoice. This way, they can be exchanged or refunded if not satisfactory.
Computer Headsets
Computer headsets connect to computers for communication and media purposes. They may connect wirelessly to a computer, or may be wired through a USB port or a standard headphone jack. Generally, computer headsets come in two connection types- USB connection and standard 3.5 mm. General 3.5 mm computer headsets come with two 3.5 mm connectors, one connecting to the microphone jack and one connecting to the speaker jack of the computer. 3.5 mm computer headsets connect to the computer via a soundcard, which converts the digital signal of the computer to an analogue signal for the headset. USB computer headsets connect to the computer via a USB port, and the audio conversion occurs in the headset or in the control unit of the headset.
A computer headset's most basic use is to listen to music or online videos when it is not possible or inconvenient to play sounds through the traditional computer speakers. Headsets are helpful for keeping private, not disturbing others and filtering out noise, and are commonly used in situations such as traveling on public transport or in the workplace. Today, computer headsets are highly popular because they can be used for online games. Many games now allow players to communicate with each other while they are playing, through the use of Voice over Internet Protocol. (VoIP) This feature appeals to children and younger adults especially, as it makes the gaming experience more fun and socially interactive. VoIP is often used for conversations between people who are separated by long distances, because it is sometimes more convenient and typically much cheaper than to make a standard phone call.
Many businesses and call centres also take advantage of VoIP and provide their employees with computer headsets so that their hands are free to use the computer. Keep in mind that good voice and sound quality will be reflected in the price of the product. To stay within a student budget, it is recommended that a less expensive computer headset with just average sound quality be used for phone conversations. Those who are planning to use a computer headset for listening to music, movies, or video games, however, may want a more expensive headset with better sound quality. Both wireless and wired headsets are available- it really is a matter of personal preference, but even though wireless headsets are quickly becoming a new trend for both business and consumer applications, for a student budget, wired headsets are probably more appropriate. Keep in mind that if one wants to be able to use a computer headset with other devices, (e.g. a MP3 player) units with a standard headphone jack may be preferable over those that connect via USB.
Mobile Phone Headsets
Mobile (cellular) phone headsets are often referred to as hands free. Most mobile phones come with their own hands free headsets in the form of a single earphone with a microphone module connected in the cable. For music playing mobile phones, stereo earphones may be bundled with a microphone. Better sound quality or wireless connectivity may also be offered by third-party brands. High quality mobile headsets come in a range of ways to be worn, including behind-the-neck, over-the-head, over-the-ear, and lightweight earbuds. Some aftermarket mobile headsets come with a standard 2.5 mm plug different from the phone's audio connector, so users have to purchase an adapter.
A USB headset for a computer cannot be directly plugged into a phone or portable media player's micro-USB slot. Smartphones often use a standard 3.5 mm jack, so users can sometimes directly connect the headset to it. Many wireless mobile headsets use Bluetooth technology supported by majority of phones and computers, sometimes by connecting a Bluetooth adapter to a USB port. This allows drivers to carry out conversations while in the car.
Finding Portable, Foldable Headsets on eBay
To purchase portable, foldable headsets, head to the eBay homepage. First, click on Electronics & Technology. Under Electronics, hover the mouse over Mobile & Home Phones until a number of options in a second column appear. Click on Headsets, which should be the third option from the top. Search available item listings, or refine the search further by using new options on the left side of the page. Alternately, try entering specific terms into the search bar at the top of any eBay page. For example, to find an unused Samsung headset, type "Samsung headset new" into the search field.
Conclusion
Headsets have become so commonplace in our world; people of all ages use them for a variety of reasons. It's important not to miss out on having one and to not forget about the budget and overspend either. Research sellers and individual items to feel confident in a purchase, and shop around to find the best items at the lowest prices.