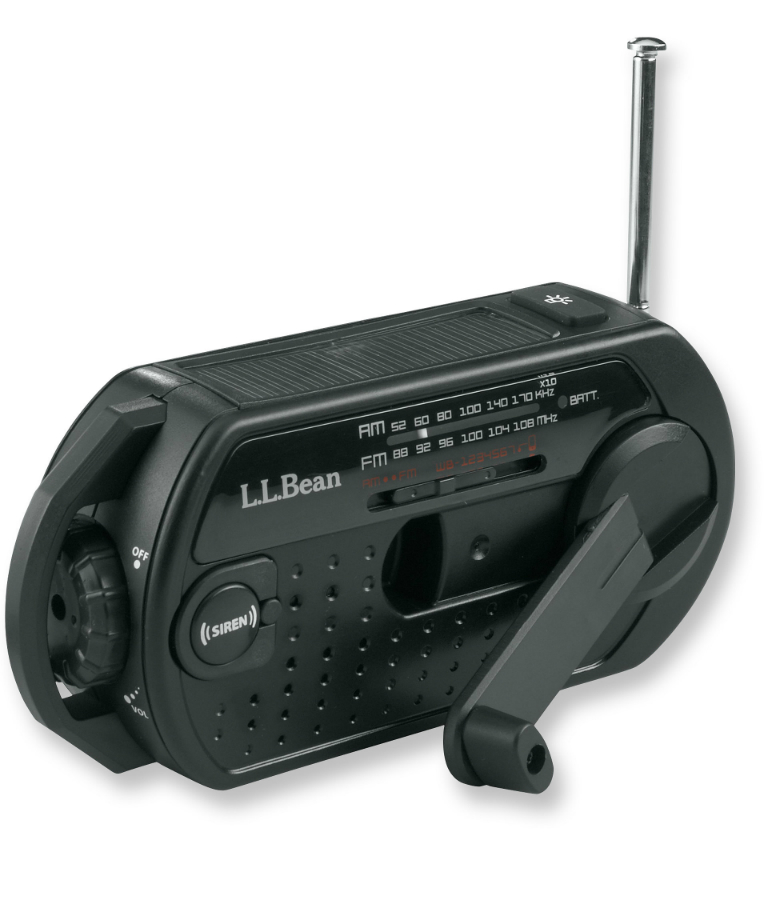 Listening to the radio, unlike listening to a personal music collection that has been played through again and again, can provide individuals with the kind of constant surprises that can only come in a live entertainment format. Radio can also give people access to essential information they need everyday, including valuable content on the move, such as traffic updates, weather, and local and international news stories.
A convenient way to enjoy the entertainment and useful information transmitted by radio broadcasts anytime is through a portable radio. These lightweight, user-friendly devices allow individuals to enjoy radio no matter where they are, as the radios are easy to carry around by hand, store in a bag, or even slip in a pocket. Portable radios come in a large range of styles and feature various technologies for accessing broadcasts. Consumers who are in the market for a portable radio can find a large catalogue of options on the online auction site, eBay.
Buying Portable Radios on eBay
Shopping for portable radios on eBay can be approached in several ways. One of the direct methods is to enter a term into the search bar which can be found on the site. Typing in a general term related to portable radios in the search bar gives you an instant way to begin looking through actual listings for the product available on eBay. All you need to do is enter a term, such as "portable radio", and click on "Search".
Before looking through listings however, it can help to have an idea of the various types of portable radios available on the market and the different types of technology involved in these useful devices.
Technologies Used in Portable Radios
Portable radios extend an array of options to consumers, offering everything from the recent developments in digital technology to retro options that have a classic look and feel. Each type of radio has its own benefits that suit different preferences. Any or all of these technology types can be combined into a single portable radio, as well.
AM/FM Radios
AM/FM portable radios have been on the market for decades and are still widely used for accessing popular shows and broadcasts. AM/FM portable radios typically feature a dial mechanism which allows the user to scroll through the radio spectrum to find a local broadcast. AM/FM portable radios can have an external, extendable antenna for enhancing reception or an internal antenna that is integrated seamlessly into the design of the radio.
Digital Portable Radios
Digital portable radios are devices which can receive broadcasts from digital radio services. Digital radio was developed as a way to solve some of the issues that can trouble AM/FM radio, including lower audio quality and fading problems when a radio is moving. Digital radios typically have digital displays that provide the interface for searching and finding channels and setting presets. Digital radios can also be used to access what is known as satellite radio.
DAB Portable Radios
DAB radios are a specific subset of digital radios that leverage digital technology to provide users with specific access to Europe's Digital Audio Broadcasting system. As with other digital radios, the look of DAB radios can vary widely, with some delivering a sleek and modern look and others attempting to mimic a classic transistor look. DAB radios are often engineered with an FM or AM/FM function as well, allowing listeners to also tune in to local and regional AM and FM broadcasts.
Internet Portable Radios
Internet portable radios use wireless technology to allow the radio to port with a wireless network to access Internet broadcasts, podcasts, and live streams. Some Internet radios can have touchscreen interfaces or can come with analogue-looking designs that resemble those on traditional transistor radios. Consumers interested in Internet portable radios should make sure that they have access to a wireless network before purchasing such a device.
Design of Portable Radios
Portable radios can be found in designs that reflect modern ethos or harken back to the days of 1950s transistors. Each of these designs has distinct characteristics that can potentially complement a consumer's preferences and personal sense of style.
Classic or Retro-Style Portable Radios
Retro-style portable radios evoke the classic style of past decades. They can feature faux leather or wood accents with brush metal fixtures. The dials and displays on retro-style radios are usually outsized when compared to the controls on modern radios. A large speaker grille can often be found on the front panel of these units. Handles are another common feature, making retro-style portable radios particularly easy to carry around.
Modern Portable Radios
Portable radios with a modern design aesthetic have a very streamlined and minimal look. Controls and displays are as integrated into the body of the radio as much as possible to accentuate the refined style of these radios.
Kids' Portable Radios
Portable radios that are specifically designed for children typically use brighter colour schemes with shades from across the colour spectrum. They can also feature design elements, such as butterflies, footballs, dinosaurs, and so on, that appeal to children. Some radios use popular cartoon characters in their design, making them particularly appealing for kids.
Boom Box Portable Radios
Portable radios can also be found engineered in the style of a classic boom box. Boom box portable radios are not as large as they were in the 1980s, but they deliver the same concept, essentially. A boom box style radio has a large handle for toting, a speaker on each side of the radio, and a central control panel. Boom box portable radios are often manufactured with CD players integrated into the design as well. These radios typically have FM/AM broadcasts.
Rugged Portable Radios
Rugged portable radios are designed to withstand a certain amount of bumps and scrapes during use, making them good choices for individuals who need a radio in a demanding work environment or outdoors. Rugged portable radios are also often waterproof or water-resistant, making them good choices for recreational summer activities as well.
Pocket Portable Radios
Pocket portable radios are slender, lightweight radios that can be easily palmed in one hand. These radios are excellent for carrying around all day and can fit easily into a pocket or bag. Their look has not changed greatly from the transistor radios of old; a large speaker element typically takes up the front central panel, and a search dial is usually located above or to the side of this speaker element.
Wind-Up Portable Radios
These portable radios are powered by a wind-up device rather than a battery system. This useful trick of engineering makes them reliable "anytime" radios and also defines them as strong choices to keep in an emergency kit. While they are still as lightweight as an average portable radio, the wind-up lever takes up a good deal of space, so these radios are not always easy to tote in a bag, for example. Wind-up portable radios are often integrated with other important emergency tools, such as torches.
The Purchasing Process on eBay
Once you have familiarised yourself with the range of radio options on the market and settled on a choice, you can take the next steps in the eBay shopping process towards finalising a purchase. Armed with your radio selection, run your search with specific terminology, such as "portable black digital radio". When the search results come up, look through the list for titles that catch your eye. Click on the title of appealing listings, and look at the listing page in detail. On the listing page, you can find essential information such as acceptable payment methods and delivery costs for an item, as well as additional descriptive detail on the item. Use this information to confirm whether a listing is the right radio for you.
You should also review information on the seller to determine whether a listing is right for you. You can do this by clicking on a seller's name and visiting the seller's page. Look through the feedback the seller has received from others, and look for solid ratings from previous customers. This can help finalise your decision and ensure that you get the ideal radio for your needs.
Conclusion
For many decades, radios have been an essential part of households and businesses. These useful media devices offer access to entertainment, information, and news, providing a reliable connection between an individual and the world at large. Portable radios allow radio listeners to take this experience with them wherever they go and give users access to more than just traditional AM and FM broadcasts. Portable radios can provide a link to Internet broadcasts, satellite radio, and digital networks, sometimes even in the same device.
Shopping and purchasing a portable radio is easy when done through the wide-ranging catalogue of the online auction site, eBay. The site allows for instant searches that allow consumers to narrow in on a radio selection in a matter of moments. By taking the time to review relevant listings as well as a seller's performance on the site, consumers can utilise eBay to find and buy the portable radio that meets his or her requirements.